Looking to start a business in Jaipur? Look no further. Here are 21+ amazing business ideas in Jaipur for the entrepreneur in you.
Jaipur, or the "Pink City" of India, is known for its tourist attractions and food delights, but the capital city of Rajasthan has a strong potential for business and economic development too.
In India, during the past 12 months, people have searched for Jaipur as a tourist destination a lot, as is shown by this graph.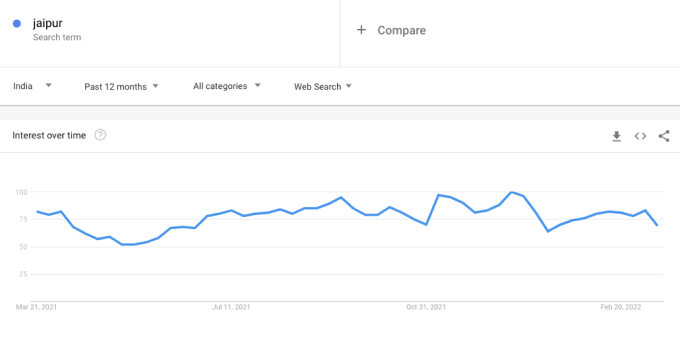 Owning a small business in the bustling city of Jaipur could be the next best thing for you.
Nowadays, it is entirely possible to build a successful small business without investing vast sums of money. Lower rentals in Jaipur are an excellent incentive for new business people to start a business in the city.
In an early stage company, low rentals can be a make or break factor, which is why Jaipur can be a great place to start. You can continually reinvest the money that you save back into the business.
Business Ideas in Jaipur
Here are some of the most lucrative business ideas in Jaipur to pursue.
1. Start Selling Online
One of the most lucrative business ideas and something that can actually be done in a matter of a few minutes, is creating an online store.
You can sell any product or service online (as long as it is legal and ethical), and can actually start selling in a quick and convenient manner.
Apart from that, starting an online business gives you much more room to experiment, mix and match products, and be flexible with regard to your products.
This video can help you get started with your online store:

2. Start a Textile Business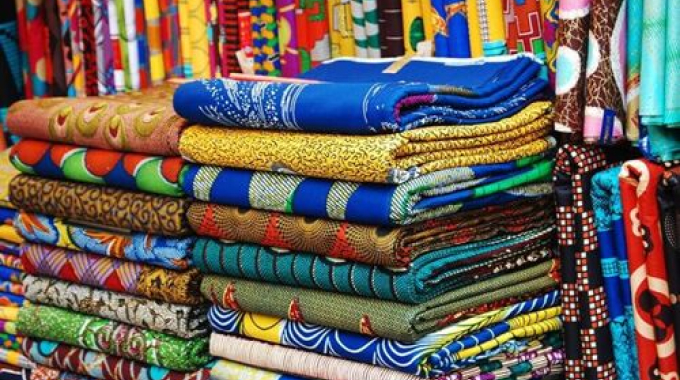 One of the traditional strongholds of business in Jaipur has been the textile industry. For locals, Indian tourists, and foreign tourists alike, Jaipur textile has been a constant object of curiosity and fancy.
You could go for a specific type of traditional garment or have a range of apparel, but it is bound to attract a lot of attention if run correctly.
A thoughtful way to go about it would be to create traditional, handcrafted clothing, which is in demand among tourists who prefer buying authentic Rajasthani clothes.
3. Start Dropshipping
Dropshipping is now a common term that everybody knows and uses regularly.
This business model is like a boon for the online business owners, who want to start their own business but do not have a huge sum of capital to begin it.
You can dropship any product, and one of the most common products is apparel. The only important and difficult thing you need to do is to find reliable suppliers.
Watch this to learn how to start a dropshipping business:
4. Sell Art and Paintings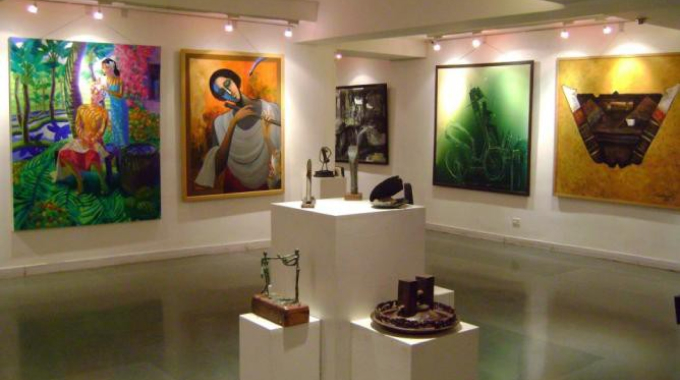 This business is in exceptional demand among foreign tourists and art aficionados. It carries a lot of reputation and may lead to good fame and excellent earning potential.
However, this is a precision-oriented business, where the better the quality of work, the greater the chances of success – especially if you are a local artist or painter.
There are different ways of running this business in collaboration as well – you can tie up with art galleries to sell your pieces of art and paintings.
You can also look at certain printing stores for printing shirts, mugs, and other such articles.
5. Start a Travel Business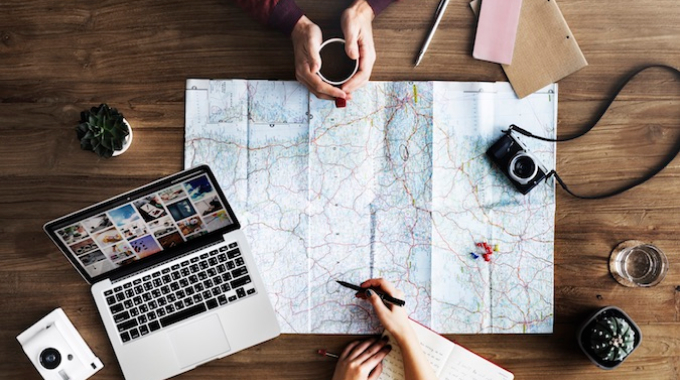 Perhaps one of the most bankable ideas to make gains in the economy of Jaipur is having a tour and travel business. The Rajasthan government supports a lot of travel businesses.
A constant influx of tourists makes it a flourishing business. It could be for local tourist visits, travel tickets, or hotel room bookings.
Hence, travel businesses can be a profitable opportunity for any small business owner.
Collaborating with other local businesses is a great way to expand your business.
Add local shops and restaurants to your network and build a solid online presence through your website, social media, and other channels.
6. Sell Handicrafts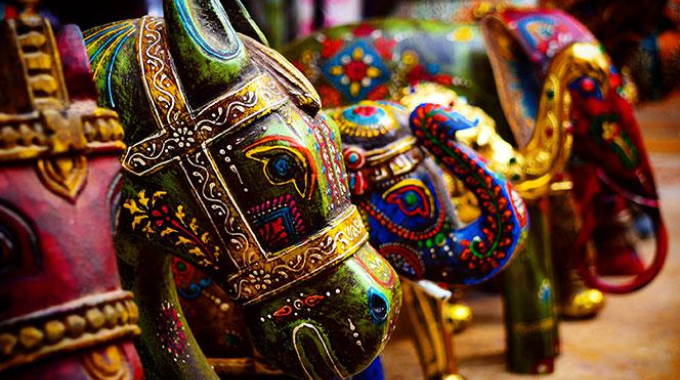 People in Jaipur are incredibly fond of local and traditional handicrafts of varying types. It is not just for themselves, but for their guests and relatives as well.
Whether you are into these crafts yourself or want to source these materials by collaborating with others, handicrafts can be a great business to get into.
Traditional beads, jewellery items like earrings or necklaces, and other items like blue pottery like vases, pots, cups, bowls, etc., are some forms that traditional handicrafts businesses could take shape.
This can turn out to be a high-margin business. Hence, you must use high-quality raw materials, keep yourself updated with new trends, and finally, employ a traditional but different touch in your products so that your customers are wholly satisfied.
7. Open Eateries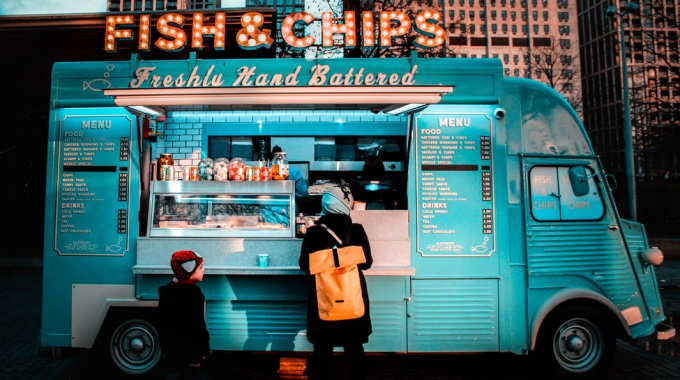 Jaipur is a paradise for food lovers. Vegetarian or non-vegetarian, snacks or food, traditional or junk – Jaipur has enough variety to satiate everybody's food cravings.
Although there are many good eateries and restaurants already, as they say, "there are never enough good restaurants."
It could be a fast-food joint, a sweet shop, an eatery, or a full-fledged restaurant, and you will find people walking into your shop.
If you are a good chef, that is an added advantage. Social media is the way to go when it comes to marketing and publicizing eateries.
8. Start Professional Photography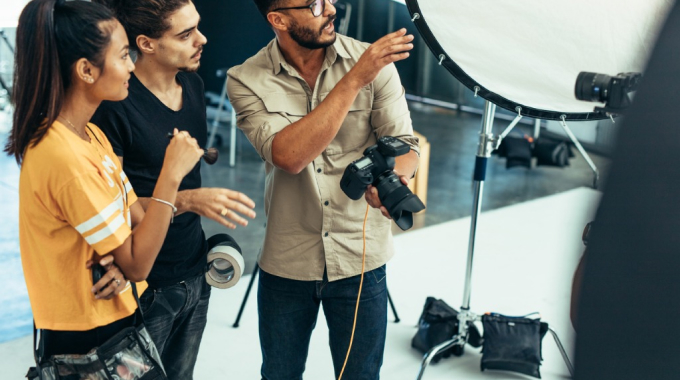 Jaipur has a rich tourist ecosystem. People travel to Jaipur and Rajasthan for a variety of purposes. Romantic getaways, family trips, educational tours, group trips, foreign tours – Rajasthan has something for everyone.
Naturally, people would want to capture their memories of the trip. This is what makes photography such a lucrative business.
Apart from tourism, photographs for coffee table books, diaries, journals, calendars, and other such articles can be a great way to increase your reach professionally.
You can use social media to create a following for the pictures or videos you take, and this channel can be a cost-effective way to push sales.
9. Hostels and Home Stays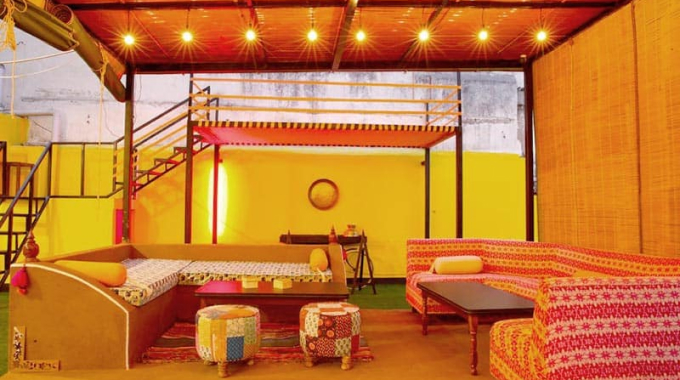 Long-term tourists or backpackers are among the groups that prefer to stay in hostels and homestays over traditional hotels.
Not only are they cheaper, but they also have a strong, rooted cultural element to them that tourists like – a personal touch instead of the mechanical, organized service given by the hotels.
The capital investment required is lesser in creating a hostel or a homestay; hence, the chances of it turning out to be a profitable venture are high.
Location, accessibility, and ease of booking are vital factors that could make your venture in this segment a success.
10. Warehouse Rentals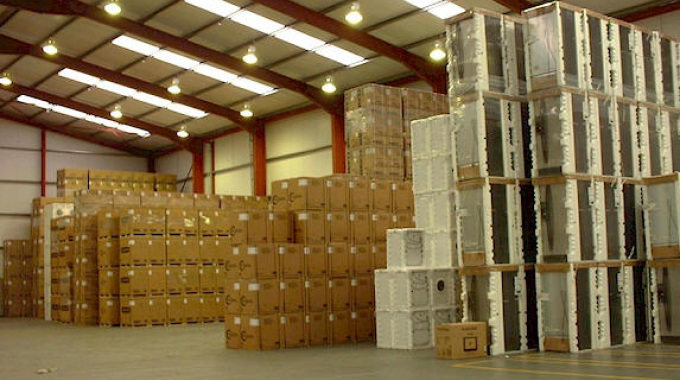 Industries have always been Jaipur's strength. With the industrial expansion and improvement in logistics, the need for warehouses has increased rapidly.
Online shopping for goods has also exponentially increased; as a result, the demand for warehouses has gone up.
All you need is some extra space, and you can rent it out to other parties for a decent profit.
11. IT-based Startups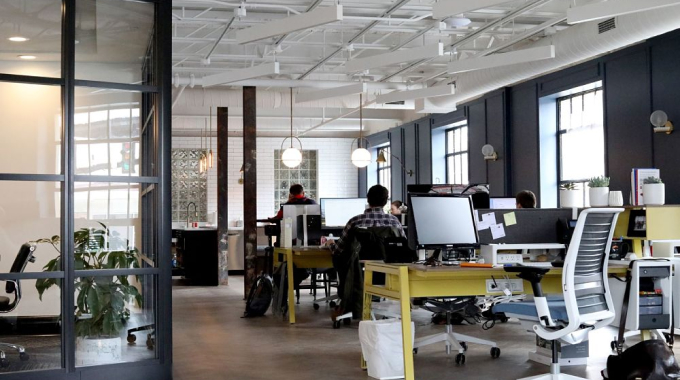 Many startups have lately emerged as successful ventures, making Jaipur one of the leading startup hubs in India.
Many new-age entrepreneurial ventures like CarDekho, InstaCash, etc., have gained nationwide recognition.
Jaipur has the potential to provide an excellent ecosystem for your startup as well.
12. Travel and Food Blogging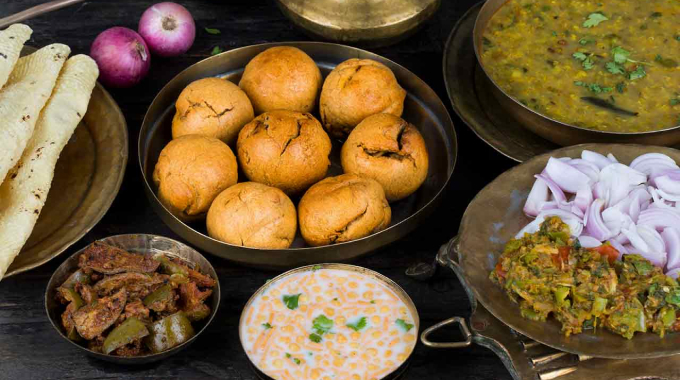 If travel or food is your passion, it would be an excellent opportunity to start travel or food blogging.
With tourist attractions galore, Jaipur can be the ideal city and Rajasthan the perfect state to begin your blogging career.
Another form of blogging is video blogging or vlogging which has become a significant trend on social media.
In fact, people watch more videos than they read blogs, so if you think this is a good idea, pick up your camera and get going.
13. Automobile Parts and Servicing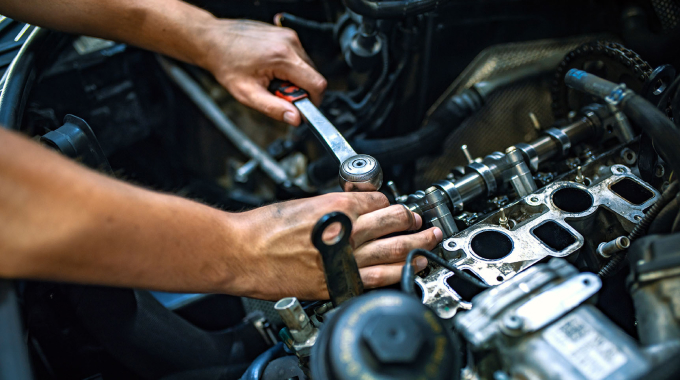 The automobile industry in the state remains at an all-time high. This is due to the burgeoning population, heavy tourism, and high logistics & transportation load.
More passenger and commercial vehicles in circulation mean a more significant service requirement.
Moreover, there are automobile clusters like Bhiwandi nearby, which provide access to a great marketplace to purchase these spares and raw materials.
This can also make for a profitable business.
14. Jewellery Designing and Training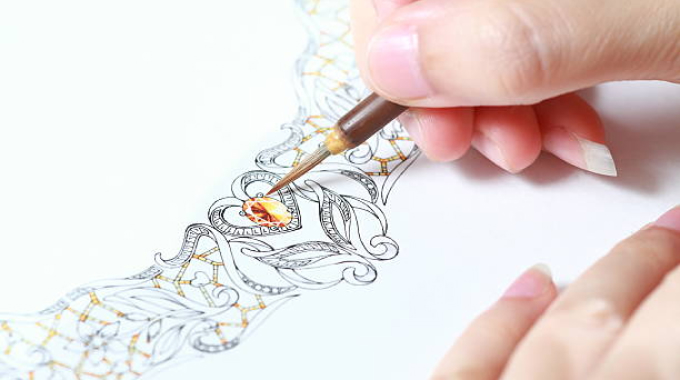 Most of the precious stones in India come from Rajasthan. 15% of India's exports are of gems and jewellery, and Rajasthan is a significant contributor.
A small-scale business where you create designer jewellery and train other people through courses can be a low investment, high profitability business.
15. Pet Cafe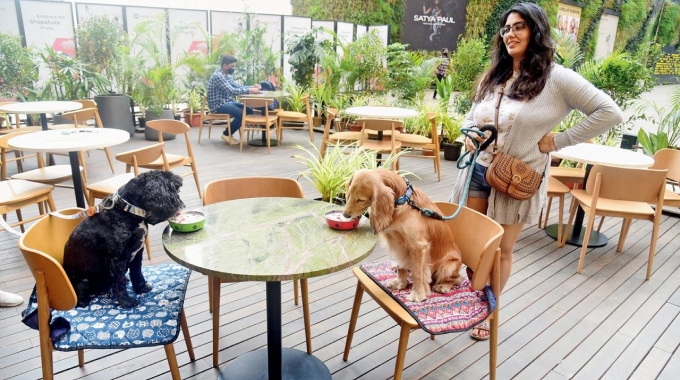 Going to pet cafes has become a popular trend among any city's elite.
This is simply because they want to give the best possible care and social atmosphere to their pet companions.
Pet cafes provide pet owners with a place to let their pets relax and enjoy themselves.
Having a venture like this can be a great source of profit, but more importantly, it can give you access to a fantastic community of people with shared interests.
Here's a list of pet stores that are doing a great job, and you can get inspired by them.
16. Sell Spices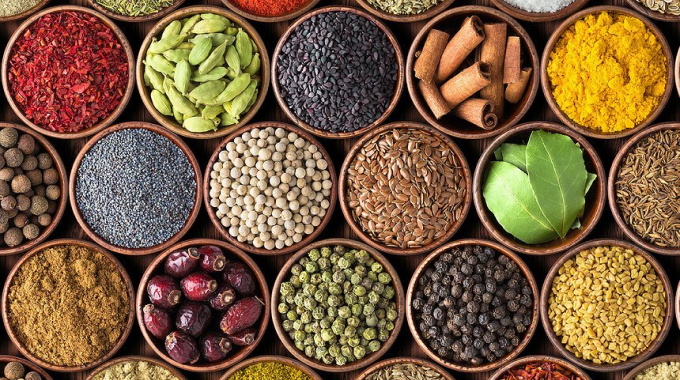 Indian spices are unparalleled around the world, and you can take advantage of the fact that Rajasthan is famous for its cuisine by selling organic spices to customers like restaurants, travellers, locals, hotels, etc.
You can even take your store online and scale up to include international customers.
17. Start Selling Pickles & Papad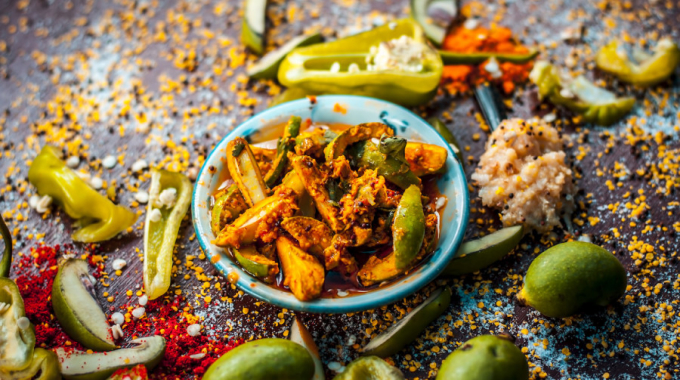 Home made pickles and papads are found in almost every household in India, and Jaipur is no exception.
If you know the art of making pickles or papads, or both, you can start this business and sell through an online store.
Recommended read: List of Work from Home Business Ideas
18. Open a Fast Food Shop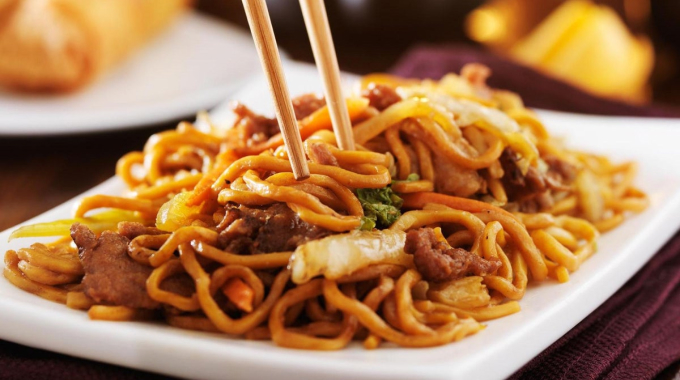 Fast food is one thing that stays constant no matter what region you're in. Everyone wants a quick bite to eat when they're out travelling, be it with family or friends or alone.
You can open a fast food stall or restaurant near tourist attractions (take your pick from the many, many monuments which line up Jiapur) and attract tourists and locals alike.
19. Open a Thrift Store
Thrift stores are amazing. We believe it, customers believe it, and of course, thrift store owners believe it.
And with good reason. Thrift stores are environmentally friendly, and help people live a more stylish life without adding to the waste generated or going over budget.
You can start a thrift store and sell traditional Rajasthani outfits among other apparel items to people. You can even take it online and supply Rajasthani clothing to people all over India.
Watch this video to learn how to start an online thrift store:
20. Become a Wedding Planner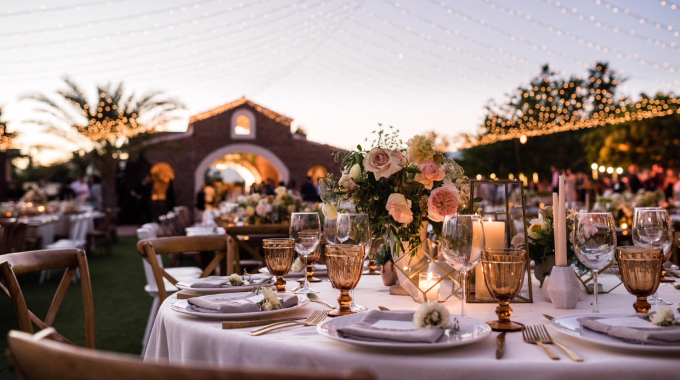 Jaipur is one of the most elite destinations for grand weddings all over India.
In fact, people from abroad come to Jaipur, Udaipur, and other Rajasthani cities for destination weddings.
You can become a wedding planner if you have an interest in planning events and would like to make a career out of it.
21. Start a Catering Business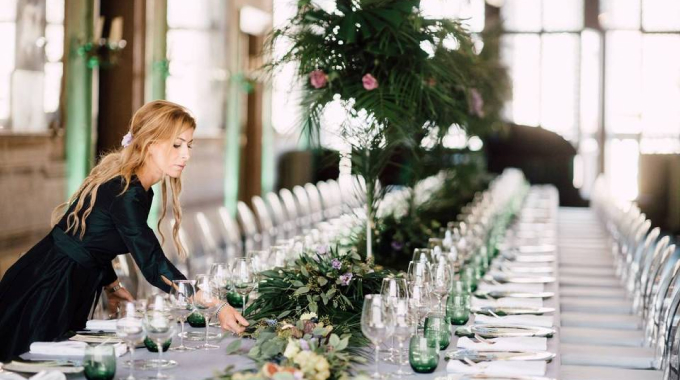 This is technically a different business in itself, but it can be paired with wedding planning or event planning businesses to provide a full package of services.
Catering businesses work in Jaipur for the same reason that there are so many weddings there. Amazing taste and great selection.
There are other events which you can cater as well, like corporate meetings, house parties, get togethers, dinners and of course, weddings.
22. Offer Transportation Services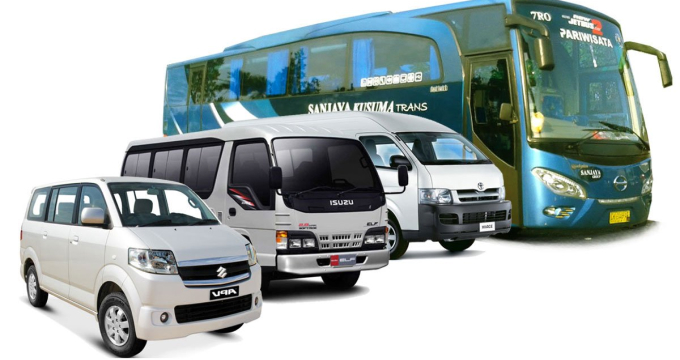 Tourists that swarm Jaipur need transportation to move around inside the city, and this can be an amazing opportunity for you.
You can offer taxi services alone, or tie up with cab service providers like Ola, Uber, Zoomcar, etc. too.
How can Dukaan help?
With the internet being such a significant phenomenon, it is no longer a compulsion for a business to have a physical presence.
Before investing in a physical space, you can start an online business in a much shorter turnaround time.
With COVID-19 putting a dent in the economy, it is even more important to be prudent with your investment. Having an online store can help you be financially sound and avoid the curse of lockdowns.
Dukaan helps local businesses become digital and use existing channels like Whatsapp to sell their products. Dukaan can be beneficial, especially if you are not very well-versed with technology.
All you need to do is download the app, complete the registration process in a minute, and list your products.
Once the process is completed, all you need to do is share the link to the online store with customers through WhatsApp to get orders.
Check best business ideas in following cities: