Looking to start a business in Bihar? Look no further. Here are amazing business ideas in Bihar for the entrepreneur in you.
Bihar has always been a hive of commercial and industrial activity. As hardworking, intelligent, and industrious Biharis have added value to millions of organizations all over the world, they have not left their home turf under-developed. The state teems with business opportunities and anyone who has willingness and risk appetite can set up a successful business in Bihar.
With the new millennia, the developing state has also welcomed the digital transformation of the industry. Businesses that were purely physical once, are now going online. And people are making more money than ever before while also capitalizing on the cost efficiency and operational excellence that online business models offer.
If you are among the next-gen of entrepreneurs who are rearing to start their own business, this piece is just for you.
Business Ideas in Bihar
Here are some brilliant, actionable business ideas in Bihar that you can explore immediately to get started on your entrepreneurial journey.
1. Warehousing
With more than 80% of the state's population engaged in agriculture or agrarian activities, Bihar has tremendous scope for good quality and secure warehousing facilities. As Bihar farmers produce fruits and vegetables sold throughout the country, warehousing facilities to protect the crop from environmental and pest-related damage are sought-after.
This is the best business that you can readily explore if you have your own land. In fact, you can also lease land at competitive prices and set up a warehousing facility with an investment of under Rs. 10 lakhs. In addition to offering a space to store farm produce, you can also offer a warehousing facility for industrial output, complete with services like sorting, packaging, order processing, and distribution.
2. Cold Storage Facility
Much like warehousing, cold storage facilities are also in demand. With the stepping-in of MNCs in the Bihar market every year, the number of distribution channels for perishable products has increased. As a result, cold storage facilities are becoming necessary for increasing the shelf life of such products. Not to mention, the agriculture, meat, dairy, and fish farming sector also benefits from this facility.
You can set up a cold storage section in your warehouse or you can build an independent facility. The setup, electricity, and maintenance costs are higher for this business but so are the returns. And to reach a larger market or get noticed by big brands, you can create a website to lease or rent out your cold storage facility.
3. Third-Party Logistics
Nearly 40% of Bihar's GDP comes from agricultural and industrial activities. Meaning there is always a need for support services to supply the farm and industrial output to the consumer markets. This creates a golden opportunity for third-party logistic service providers.
You can set up a mid-scale logistic business by investing in a fleet of tempos or trucks. Alternatively, if you want to start small, you can buy a tempo and start renting it out for logistic services to individual users and small businesses. Once you build a market presence and start seeing returns, you can grow your fleet and offer complementary services, including packaging, etc.
4. Transport Service
Just like goods have to move from one place to another, so do people. And in a populous state like Bihar, the transportation business always makes sense (and returns). Invest in a fleet of bikes. Rent them out to students and young professionals who migrate to big cities like Patna, Gaya, Bhagalpur, etc. on a daily or monthly basis.
If you have more capital and want to do business with the organized sector, you can invest in a fleet of cars or traveler buses. Provide transportation services to various companies in the major cities of Bihar. Although the initial investment in assets is high for this business, once your clientele is defined, the returns can be real good.
5. Furniture Renting
This is a relatively new business idea in Bihar but one with a lot of potential. Every year more and more professionals migrate to the developing cities of Bihar for work commitments or education. They seek comfortable living accommodations. And what can make their transition into the new city smoother than comfortable and affordable furniture?
Instead of buying, renting furniture makes more sense to customers who know that they are in the city temporarily. In this business, the initial capital investment will be higher as you will have to buy and stock furniture. But eventually, you can rent your inventory at a high-profit margin, break even, and become profitable very soon!
6. Fish and Hydroponic Farming
Bihar has an abundant appetite for fish and a fertile geography for fish farming. That is why thousands of fish farms have been flourishing in the state. So, what exactly is new or different about this particular business? Well, unlike traditional fish farmers, you can employ a small area of land in fish and hydroponic farming.
Hydroponic farming is the practice of growing fruits and vegetables in water (in the absence of soil). When coupled with fish farming, you can breed naturally healthy varieties of fish as well as plants with minimal use of pesticides and fertilizers.
7. Organic Honey Production
Bee farming and honey production are actually conventional business ideas. But if you give it the organic twist, you can sell your product to extraordinarily premium market segments all around the world. Organic honey is produced by responsible bee-farming practices that employ actual flower farms and no chemical additives to the bees' diet.
You can either set up your very own bee farm and produce high-quality honey, or source the honey from an organic producer. You can then package, brand, distribute, and sell it to book profits. Honey-based soaps, personal care products, or derivatives can also be marketed as part of this same business.
8. Natural Cosmetics Brand
The personal care and cosmetics category has gained significant market traction in the past decade. But consumers have become increasingly aware of what goes into their beauty regimen and have become responsible with their product choices. This has boosted the sales of natural and cruelty-free cosmetic products globally.
If anything, this is a great business opportunity for you. If the personal care and beauty sector attracts you, you can build a natural cosmetic brand in Bihar. Even with a small-scale production facility, you can manufacture high-quality skin and hair care products. Tie them in with the local varieties of flowers, plants, and brand it with Bihar's native art forms – and voila! You have a completely original beauty brand of your own.
Even though the millennial and Gen Z buyers are small in Bihar, you can take your eco- and skin-friendly products to the world by setting up an online store. You can also organize promotions in department stores and salons to tap into the market at a local level.
9. Coaching Center
Bihar is India's most densely populated state with nearly 60% of the population under the age of 25 years. Therefore, the city has a vast student populace that is rearing to learn. As everyone can't afford the best of private education, coaching and tuition institutes perform exceptionally well in the state.
But what can make this business in Bihar stand out amongst the others? Well, you can learn from the COVID-19 pandemic and set up a coaching center offering virtual coaching and tutoring services. With the help of platforms like Zoom, Skype, or Microsoft Meet, you can tutor hundreds of students from your home itself.
You can also invest in a physical space for the coaching center and offer tutoring services for K-12, professional courses, and preparation for competitive exams such as CAT, UPSC, PMT, etc.
10. Digital Marketing Services
With so many small and medium-sized businesses opening up in Bihar, there is an ever-growing need for marketing services. And while traditional agencies do have their market in the state, the new generation of business owners are spending heavily on digital marketing.
Here lies the opportunity for you to start a business of your own, and with very little capital investment. Of course, you need to have the skills or be in a position to hire the right talent for this kind of business. With a digital marketing agency, you can offer services like graphic designing, social media marketing, SEO and SEM, content marketing, etc. In fact, you can pretty much run this business completely online through your business website.
11. Silk Store
Another excellent business is making the most of its silk production. Bihar is a mass producer of Tassar, Mulberry, and Eri silk varieties. Not only that, Bhagalpuri Silk, which is the weaved version of Tassar silk is a very famous geographically indexed product all over the world.
Whether you want to retail premium quality silk to end customers or sell different varieties of responsibly sourced silk wholesale, the options are limitless. You can set up a supply chain in Bhagalpur itself or buy quality silk directly from artisans. Depending on how much you want to invest, you can open up a small store in a mall or stand-alone store specializing in silks of all varieties.
12. Eco-tourism
With nearly 7000 square km of reserved forest area, Bihar is a prime location for eco-tourism or nature-inspired recreational activities. From tiger reserve, dolphin, crocodile, and gharial sanctuaries to wetlands full of migratory birds, the state has a rich ecosystem that can attract avid travelers.
Bihar also has several UNESCO World Heritage Sites like the Bodh Gaya temple, and the Nalanda University that is visited by millions of nationals and foreigners every year. From a business standpoint, this presents a great window if travel and tourism excite you as much as nature and culture.
You can start an eco-tourism service and sell packages to visit exclusive locations in Bihar. By setting up an eco-tourism website, you can reach your prospective customers and appeal to their preferences. Organize curated trips and tours to wildlife sanctuaries and reserves, or take your customers on a historic trip of all heritage sites with premium travel and stay arrangements.
13. Handicrafts and Heritage Prints
Bihar has a rich culture and heritage evident in its art and music scene. Mithila paintings, also known as Madhubani art, Tikuli paintings, and Manjusha paintings are famous all over the world. Art enthusiasts pay thousands of dollars to own an authentic print. However, there is a growing mainstream appeal for these culturally rich designs, and there lies a unique business idea for you.
You can set up an online store to sell authentic Bihari handicrafts and heritage prints of Madhubani or any other art form. By tying up with local artisans, you can source quality products at fair prices and sell them to global audiences online.
Final Words
Have these ideas sparked enough entrepreneurial fire in you? If yes, you now need to figure out how to get started. So, head over to the Dukaan app to learn the basics to open your very own business in three simple steps. Not very tech-savvy? Don't worry, Dukaan helps you create your own eCommerce store and easily add your offerings from your mobile phone itself.
Unlike complicated web development platforms that take months to master, the Dukaan app is designed for simplicity and ease of use. With Dukaan you can easily set up an online store for any product or service in 4 simple steps.
Step 1 – Sign up for Dukaan – Web Version | Android App | iOS App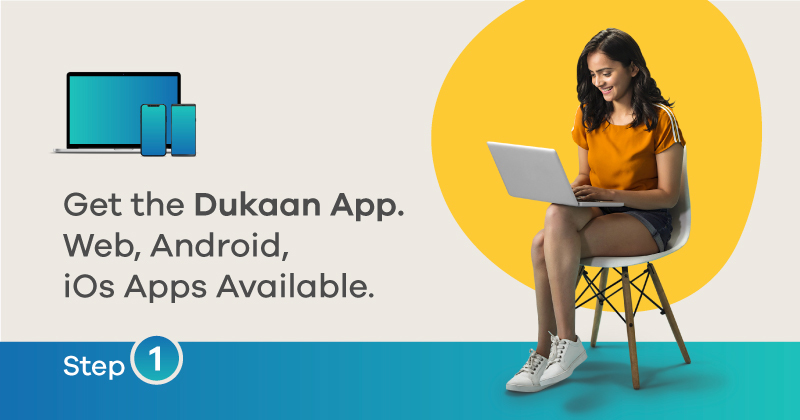 Just give your mobile number, verify OTP and you're in.
Step 2 – Choose your store name and category.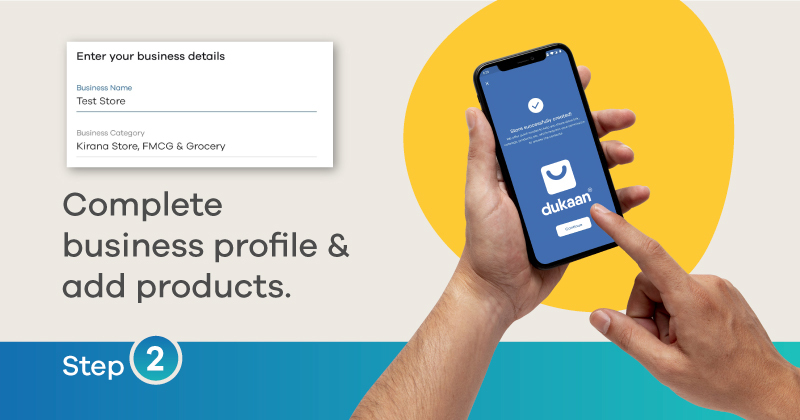 Step 3 – Upload your products.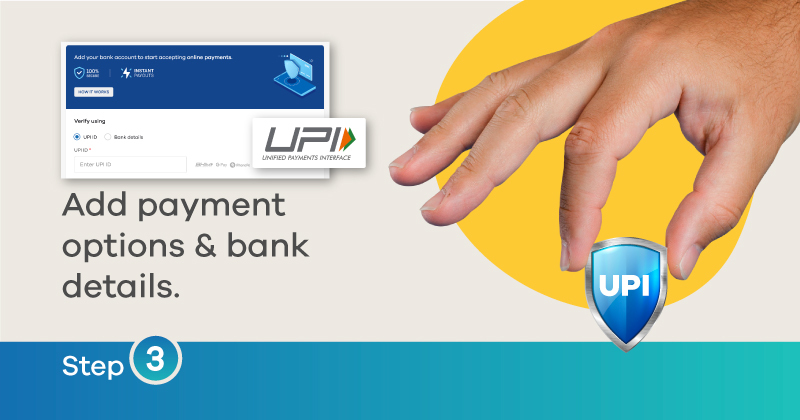 Step 4 – Promote your Dukaan store.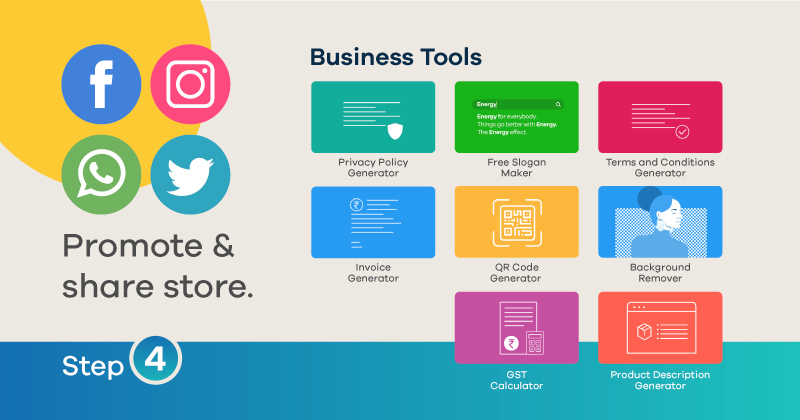 Simple! Isn't it?
FAQs
Which industries can be set up in Bihar?
Food processing, dairy, sugar, manufacturing, and healthcare do well in Bihar.
Which business is most profitable in Bihar?
Restaurants, coaching institutes, delivery services, clothing and apparel shops are profitable in Bihar.
What kind of business can I do at home?
Today, you can make a business out of just about anything - online tuition, groceries, food delivery, restaurant, baking, clothes, art, electronics, etc.