Looking to start a business in Pune? Look no further. Here are 15 amazing business ideas in Pune for the entrepreneur in you.
In Pune, the sky's the limit!
Pune is a city that has exploded in business activity in the last couple of decades. Some of the most successful entrepreneurs of India emerging out of Pune reflect the robust growth of the city. The Serum Institute, Suzlon, Thermax, and Symbiosis are some of the nationally successful organizations that come to our mind when Pune is mentioned.
With such huge commercial and human activity happening in Pune, innumerable business ideas can be developed for all investment capacities.
Business Ideas in Pune
Here are some of the most lucrative business ideas in Pune to pursue.
1. Coworking space
Coworking spaces are becoming a big business around the world, and Pune is no exception. If you have a vacant office space, you can consider turning it into a coworking space. A coworking space is a place where people who need an office can rent out working desks.
Running a coworking space is all about giving people a comfortable place to work. Customers use this service for the long term as well as on a monthly or a daily basis. While big companies have also set up large coworking spaces, small and independent ones also get abundant customers.
2. Grocery and trading in food grains
The pandemic has demonstrated that if there is one business that is really evergreen, it is food grains and groceries. No matter what the circumstances, everyone needs food. This is one business in which you will always have sales. You may also take up some exclusive distributorship of some products to have an edge in the market.
You can also stock some high-end products to attract customers who have high purchasing power. If you feel that you have only a small investment to make, you can add online marketing to it so that your presence is at par with big stores and supermarkets.
3. Bakery
Birthdays and anniversaries today are incomplete without a cake. With limited investment, bakery businesses can do exceptionally well. Right from small bakery shops to home bakers, this sector has an existing and yet increasing demand. Bakeries also thrive on word of mouth.
Customers tend to repeat orders if they like the cakes. You can also sell biscuits or cookies and other baked goods through your store. You could tie up with other popular cafés, as Pune has plenty of them, and they could stock your baked goods. You could keep a retailer's margin for them.
With better customer reviews and growing sales, more bakers can be hired as the demand cannot be met by a single entrepreneur working alone.
4. Yoga and fitness
The demand for yoga and fitness services has increased manifold. If you are an instructor who guides a person's fitness regime through any credible methods, you will find customers with relative ease. There are customer categories for all types of fitness methods, and big centers alone cannot cater to them.
For competent teachers who create effective solutions for their clientele, there is no dearth of interested customers. Tourists visit Pune in large numbers and they require fitness experts, and your services can be visible to them if you have a credible online presence. In fact, several tourists come to Pune for a long stay. You can also create videos to display your knowledge.
5. Education and coaching
Pune is a major educational center. Students come from across the country to study here. Many of these students prepare for various types of examinations. While students also prepare competitive examinations for Pune-based graduate, management, engineering, and medical colleges, they also prepare for those located in other states.
Thus, there is a need for coaching classes of all types – personalized as well as in large batches. If you have the necessary qualifications or background, you can set up this business.
6. Travel and transport
Pune attracts people from across the world. It is also located close to Mumbai. The market for transportation services is big. Transport businesses can take various forms. It can be about becoming a travel agent who deals with tickets for flights, trains, and buses. While students seek low-cost travel options, there are also those who seek the best possible transport.
Thus, you can do an entire range of specializations. You can also begin the business with something as simple as putting your own spare car for use. There are ways to do this business with a low-investment approach.
7. Healthcare and pharmaceuticals
With Serum Institute of India becoming one of the largest manufacturers of vaccines in the world, Pune has proved to have a wealth of opportunities in the pharmaceutical industry. Today, medical stores are selling well online. Startups are successfully holding their own established pharma companies. A case in point is PharmEasy buying a controlling stake in Thyrocare! You can create a medical store or even sell ayurvedic, organic, other wellness products.
8. Financial services
With Pune being home to innumerable millionaires and several billionaires, there is a need for people who want their wealth to be managed well. In fact, almost everyone who has savings is interested in putting his money in varied financial instruments such as fixed deposits, insurance, mutual funds, or equity markets.
You can choose one or more categories depending on your strengths, and be a financial services expert who helps people invest their money. Online marketing can help you attract customer queries better. You can even enlist yourself with some big financial services companies and make your marketing effective.
9. Film production, equipment, location, and editing services
Beyond the film industry, small and big businesses require to make videos or edit videos that they have shot. Almost every entrepreneur wants to create a video to market their product or service. There are also big companies that want corporate films made and have a substantial budget. Pune is located close to the film city of Mumbai, and shooting activities are common in Pune and in the hill stations close by.
There are many bungalows in the vicinity of Pune which are dedicated to film production. Thus, an array of film services can be provided. One of the best ways to bring in strangers who will value your work can be by creating an online presence.
10. Clothes and apparel
If you set up a business in textiles in Pune, you have a major advantage – Mumbai is a place from where you can buy the material and sell it for a huge margin in Pune. Clothes are something that does not require much time to sell, typically. If you have a good collection, customers may instantly like your products and instantly place an order.
In fact, clothing is a diverse business with customer demand for all kinds of products. Textile businesses can be of various categories. It can be something to wear or for homes, such as bedsheets and pillow covers.
You can begin with any category. You need not even invest in a big stock. Just identify a reliable source of supply and create an online store.
11. Electronics – mobiles, laptops, and camera equipment
For almost everyone now, mobile devices such as phones and laptops have become integral to their lives. Despite existing in large numbers, all electronic stores manage to sell their products.
Pune has tech-savvy students and a population with a substantial disposable income. This means you can deal in both cost-effective categories as well as premium ones. An online presence can help you attract more customers to your store.
12. Call center and direct marketing services
Today, various banks, insurance, real estate firms outsource a substantial portion of their customer acquisition and assistance to independent call centers and direct marketing companies. You can build such a business yourself.
A website can help you attract companies looking for such agencies. It can also help you find workers and recruitment agencies. This business is suitable for those who have worked in call centers or sales and feel confident to take the leap.
13. Paintings
The love of art is universal. Consider a firm like PortraitFlip in Pune, which sells its paintings not only to local customers but to those in the US and UK! Their core concept is that their artists will develop paintings from photographs. While this is a niche segment, there is a demand for paintings. Have you noticed that almost every corporate office has paintings?
Frequently, common folk also use paintings in their residence. While word-of-mouth publicity can help create a thriving customer base for this business, an online store can attract customers from abroad who are unlikely to haggle with the price you set.
14. Placement consultancy
Since Pune has an adequate number of companies and educational institutions, there is a good scope for building different types of placement businesses. For example, a firm in Pune provides interns only. This can go all the way to providing placements only for top positions. With an online presence, this business can be expanded rapidly. It can be a low-cost business as you can access resumes by going for an annual subscription to some job sites. After this, you can attract companies to you through an online presence.
15. Pet shops
Pet shops are necessary as a lot of people in Pune have pets – dogs and cats. Pets require specialized care. Thus, pet shops are necessary. These shops sell food, games, collars, beds, and grooming products for them. Even though products are sold for pets widely, these are things that every pet owner needs regularly, and no pet shop is likely to be without customers. If you have a knack for pet care, you may be able to do justice to this business.
Go online with Dukaan!
Create your online store in 4 simple steps and reach millions of customers in Pune with the Dukaan app.
Step 1 – Sign up for Dukaan – Web Version | Android App | iOS App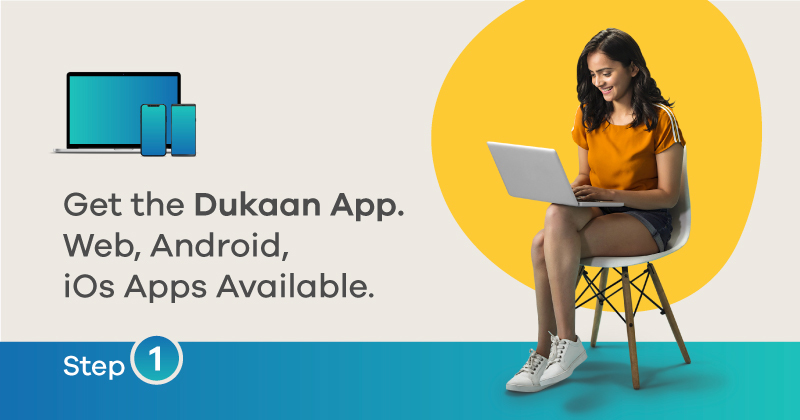 Just give your mobile number, verify OTP and you're in.
Step 2 – Choose your store name and category.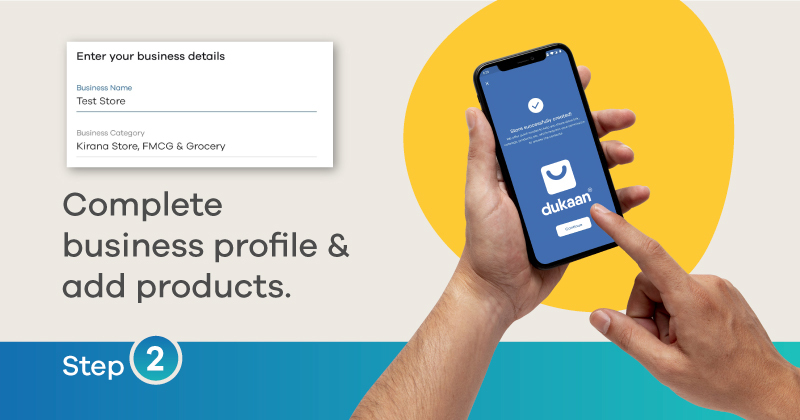 Step 3 – Upload your products.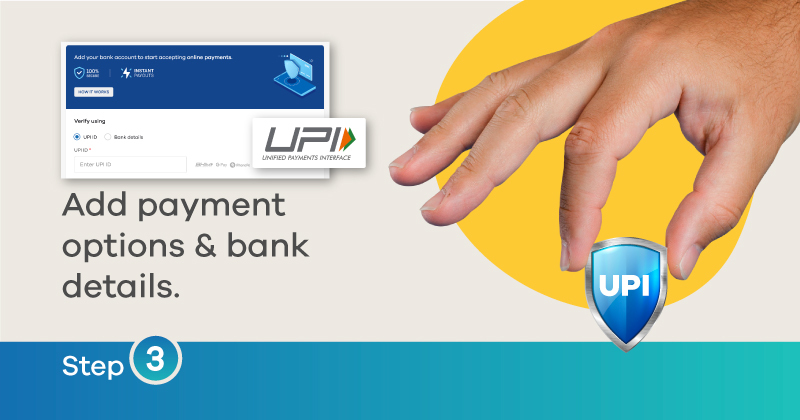 Step 4 – Promote your Dukaan store.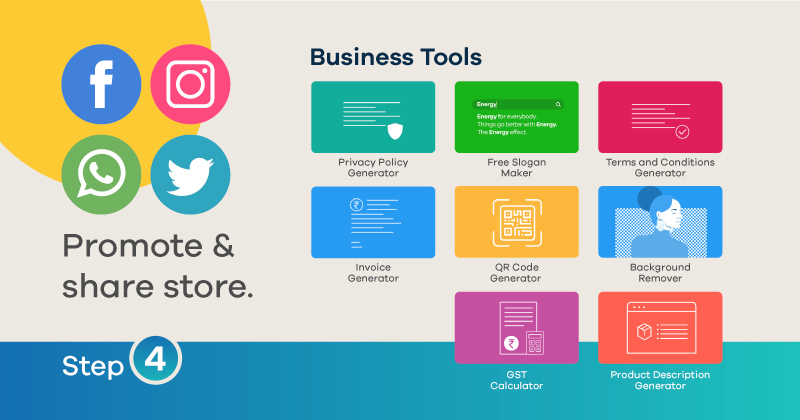 Simple! Isn't it?
FAQs
Which business is best in Pune?
The following businesses are profitable in Pune - Maharashtrian food restaurants, car rentals, real estate agencies, etc.
How can I earn money fast in Pune?
You can earn money quickly by starting a coaching business, selling automobile parts, developing apps and websites.
What kind of business can I do at home?
Today, you can make a business out of just about anything - online tuition, groceries, food delivery, restaurant, baking, clothes, art, electronics, etc.