Looking to start a business in Kolkata? Look no further. Here are amazing small business ideas in Kolkata for the entrepreneur in you.
Kolkata, formerly Calcutta, was known as India's trading and financial gateway in the pre-independence and early-independence years. The strong trading and financial hubs made the state one of the most sought after in doing business in India.
While names like Maharashtra and Delhi have raced ahead as financial and trading hubs, Kolkata is still firmly established as the gateway to the eastern part of the country. It is known as the commercial & financial capital of eastern India.
Kolkata is the capital of West Bengal and scores high on the infrastructure checklist with a major port, an international airport, and several reputed institutions and colleges that provide highly skilled manpower for the industries established in the state. Kolkata tops the list when it comes to starting a small business in West Bengal.
Small Business Ideas in Kolkata
Here are the top best small business ideas in Kolkata.
1. Restaurant
Kolkata is known for being part of Bengali cuisine, and there are many fans and lovers of this variety across the world. You can always look for a good location that attracts high footfall to open an authentic Bengali cuisine restaurant.
2. Courier service
With an established business hub and demand for a lot of communication in the country and across the world, you may launch a courier service that will help you service the requirements of businesses in Kolkata.
3. Personal fitness trainer
If you have the required know-how in the health domain, you may look at launching your outfit as a personal trainer. You can provide personal training service at the home of the client or tie-up with a gym or a chain of gyms for your services.
4. Business consultancy
If you have the required experience and knowledge of business management and the various issues involved, you may launch your business consultancy that will help companies operating in Kolkata in various segments like human resources (HR), business strategy, public relations, social media, etc.
Profitable Business Ideas in Kolkata
In case you have no issues in raising the capital involved in running the business, you may look at the following business ideas that may be taken up in Kolkata:
1. Leather processing unit
West Bengal is known as the hub of leather products for the domestic and international market due to the wide availability of raw materials and skilled labour. Tagged as India's largest consolidated leather park, the 1100 acres Kolkata Leather Complex is a boon to the leather industry. The state has undergone a massive business shift from the supplier of raw materials and skins to a provider of finished leather goods in the past few decades. There is a lot of business potential in starting a leather processing unit.
2. Food processing unit
Kolkata and West Bengal have been known as a hub for food processing in India. The state is the largest producer of vegetables and rice and the second-largest producer of lychees and potatoes. You may take advantage of the huge business potential that exists in the food processing industry in Kolkata.
3. Tea brand
The state has the second-largest tea production globally and is known for its world-famous Darjeeling Tea. The wide availability of raw material and accessible labour has made the state one of the country's most popular tea production and processing hubs. You may look at launching an independent tea brand in the country from Kolkata.
4. Biotechnology unit
Kolkata has emerged as a biotechnology hub in recent years. IIT Kharagpur and other premier education institutes have made it easier to source manpower in the city. As a result, many biotechnology companies have established units in the city. If you have the required technical know-how, you may look at launching your biotechnology unit in the city.
5. Textiles unit
Kolkata has been the hub for producing cotton textiles in the country for decades. The availability of jute as a raw material has made it a major jute textile producer. There is a lot of potential in establishing a textiles unit in the country.
New Business Ideas in Kolkata
The business and economic landscape have seen a shift in recent years due to the changing consumer preferences and the pandemic. Here are the top profitable business ideas in Kolkata in 2021.
1. Fast food cloud kitchen
It is 2021, and no one wants to establish a full-fledged restaurant on a tight budget. You may look at launching a fast-food cloud kitchen to get your business off the ground. You can list major food delivery platforms and look at fulfilling orders you receive from consumers.
2. Online tuitions
As many studies have moved online due to the pandemic, you may look at providing online tuitions to an age group of kids as per your expertise. You may also tie-up with other major platforms providing online tuitions and provide your services on a freelance basis.
3. Digital marketing agency
A large chunk of marketing spend by businesses have moved online in recent years. You may launch an independent digital marketing agency in Kolkata and service businesses operating in the city. Do note that you would require technical knowledge of how to manage digital marketing for your clients.
4. Home-based bakery
If you have a liking for baking, you may look at launching a home-based bakery from Kolkata. The investment required will not be large and if you provide high-quality products, you will be able to attract more customers in a short period.
5. Bengali sweets online store
It is no secret that Bengali sweets are popular not just in India but throughout the world. As a result, there is massive potential to launch an online store for Bengali sweets in Kolkata and receive orders from not just the state and country but also from across the world.
By launching an online store, you would have an asset-light model that will scale in no time. Get started with your online store with Dukaan today.
Create your online store in 4 simple steps and reach millions of customers in Kolkata with the Dukaan app.
Step 1 – Sign up for Dukaan – Web Version | Android App | iOS App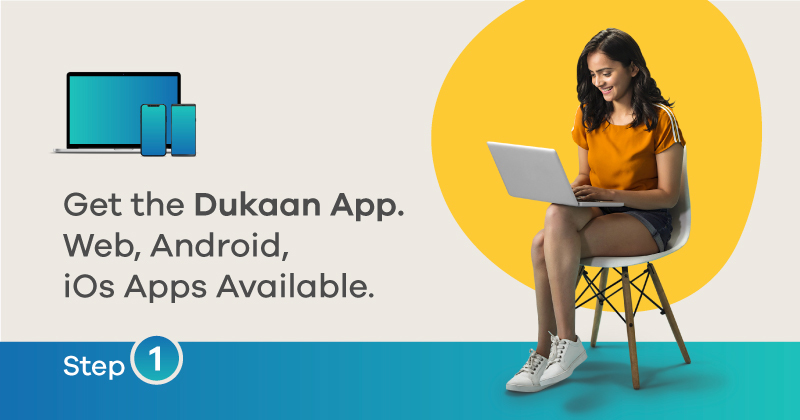 Just give your mobile number, verify OTP and you're in.
Step 2 – Choose your store name and category.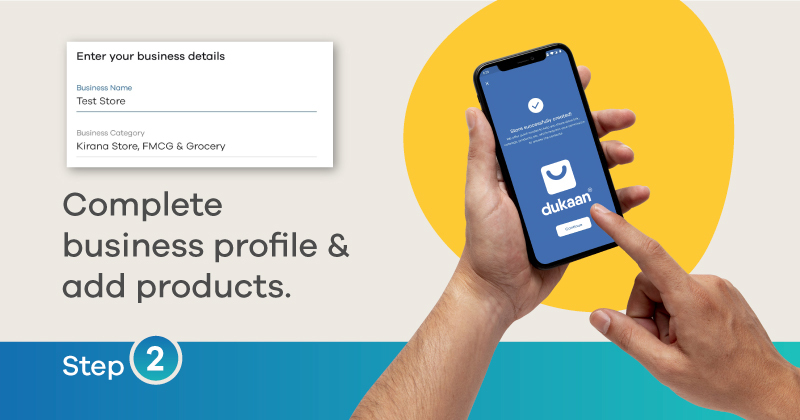 Step 3 – Upload your products.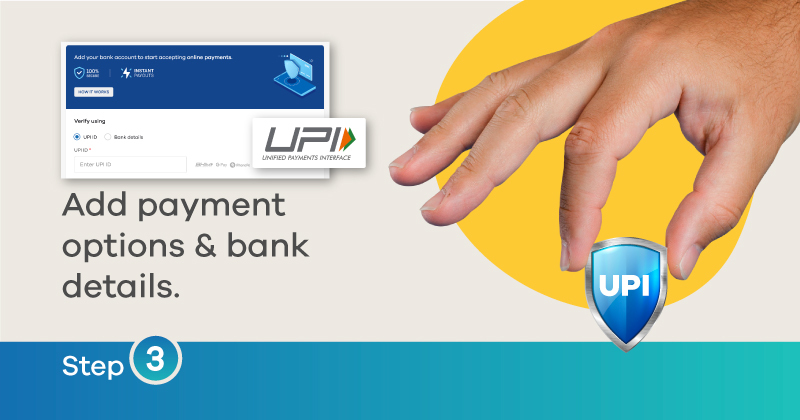 Step 4 – Promote your Dukaan store.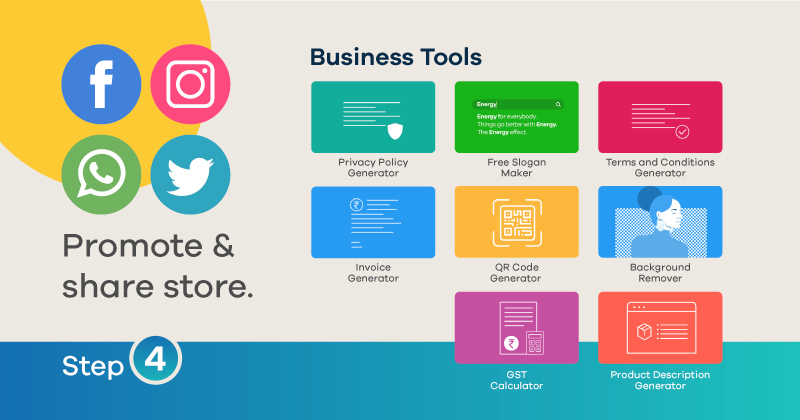 Simple! Isn't it?
How to do Business in Kolkata?
West Bengal was ranked at the 9th position in the States' Ease of Doing Business ranking in 2019. It is important to look at the factors that make Kolkata a business-friendly city:
Well-connected Infrastructure
Kolkata is one of the two cities in eastern India that has an international airport. In addition, the presence of a major port has made the city a hub for industries like warehousing and logistics.
Boost in Foreign Investments
Kolkata has been able to attract foreign investments regularly. It got US$1.2 billion in FDI in 2018-19. There has been strong support from foreign investors towards improving the business climate in Kolkata in recent years.
Financial Hub
The proximity to Hong Kong and Singapore – Asia's two major business centers – makes Kolkata a major financial hub expected to scale further in the future. A study by McKinsey predicts that Kolkata is expected to emerge among the top Indian cities as the epicenter of global financial activities by 2030.
Final Words
Several business opportunities exist in Kolkata that aspiring entrepreneurs can tap. It is strongly suggested that you have a hard look at your expertise, knowledge, and interest to zero down on business opportunities.
You would require a proper business plan with details of what you are offering at a specific price point, who are you targeting as a consumer, opportunity and threat in your business, your strengths and weaknesses, and key targets for the business.
In business, there is always an element of risk that cannot be denied, and you should keep this in mind as you step into the world of entrepreneurship to tap the business opportunities in Kolkata.
These are some of the business opportunities that exist in Kolkata. You can take advantage of these by matching them with your experience and interest and get started with your entrepreneurial journey without wasting any more time.
FAQs
Which business is best to start in Kolkata?
Some of the best businesses to start in Kolkata are as follows:
BPO – Telemarketing service
Coaching Centre
Photography Studio
Travel Agency
Automobile repair shop
Online trading business
Blogging
Salon
Event supplies
Mobile repair
How can I start a small business in Kolkata?
You would have to meet all the legal requirements and fulfill the registration process as mandated under the Companies Act of India to start a small business in Kolkata.
What is a good business to start in Kolkata?
The top three businesses to start in Kolkata are as follows:
Software development
Commercial Fishing
Tea brand
What business can I start with Rs. 10,000?
These are the Top 5 business ideas between Rs. 5,000 to 10,000 to start in Kolkata:
Breakfast point
Online bakery store
Tea Stall
Mobile repair
Personal trainer
What are some of the profitable businesses in Kolkata?
Kolkata has a lot of potential for businesses in industries like garments, tea, and leather. Please keep in mind that all businesses have an element of risk involved and no guaranteed profits.
Is it tough doing business in Kolkata?
There has been a significant improvement in the business environment in Kolkata in the last few years. The central government, state governments, and industry associations have taken proactive measures to improve the business climate in Kolkata.
What is the best business to start in Kolkata with 1 lakh rupees?
You can focus on any problem being faced by the industry established in Kolkata and get started with your business. The businesses will be eager to take your services if that makes their processes easier.
Is it a good idea to start an online store in Kolkata?
Yes. This is a no-brainer. India has seen a massive increase in the number of internet users in the last few years. As a result, it makes a lot of sense to launch an online store. You can get started with your online store with Dukaan today.