Are you wanting to establish a successful business in Lucknow but don't know where or how to start? This article has all the low-cost, high-return business ideas in Lucknow for 2022.
Lucknow is a densely populated, rapidly expanding city with a large workforce. It is a booming center of new prospects and commercial opportunities. You may be shocked to learn that beginning a modest business in Lucknow can result in significant revenue. The GSDP of Lucknow is INR 44206.23 Cr.
In this article, we've compiled a list of the perfect business ideas that you can work on right now!
New Business Ideas in Lucknow
1. Start an Online Business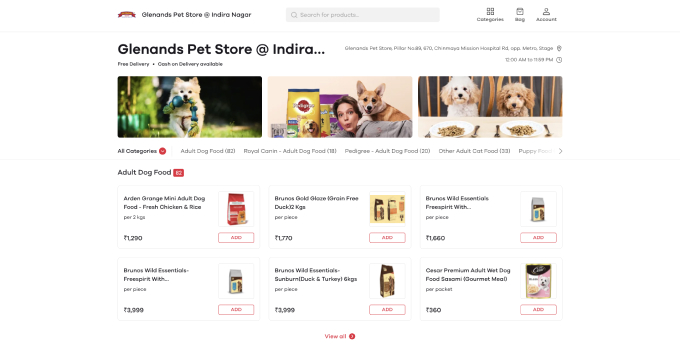 The most convenient approach to establishing a successful business is to do it online. It not only makes setting up a business and managing your enterprise a pleasure, but it also allows you a lot more potential for growth than a typical business.
You may start any type of company online, whether it's selling products, providing services, or a combination of the two! If you are unsure of how to go about setting up your store, watch this video for a detailed guide.
2. Open a Placement Consultancy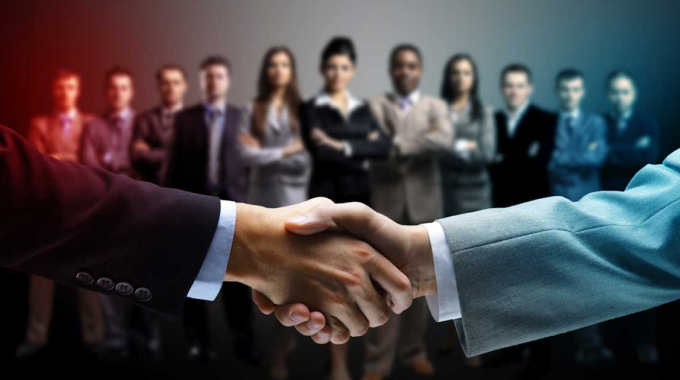 Lucknow has a significant number of enterprises and educational institutions. So there is plenty of room for various sorts of placement businesses to grow. A placement consultancy can quickly expand if it has a firm internet presence and appropriate connections in different industries.
You can start a placement consultancy in Lucknow with very little investment and resources. The massive popularity of placement consultancies in recent years would surely prove to be beneficial for your business.
3. Open an Online B2C Shop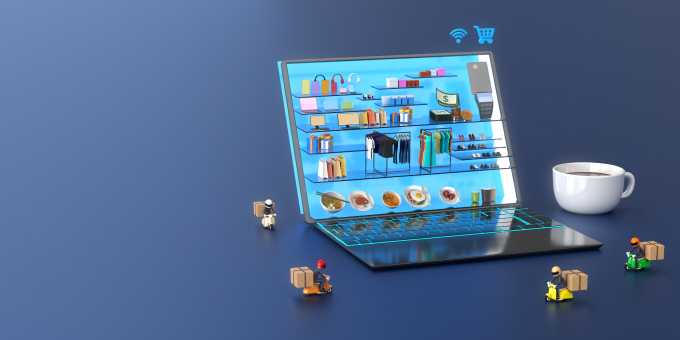 Starting an online B2C shop can prove to be a good business idea in Lucknow that drives you into the market if you have a service or product in mind.
You can offer anything from fruits to groceries, fashion to hardware items, and much more via your internet shop. You can offer a broad range of goods via your online store without having to pay for storage.
Read this article to find out how effortlessly you can convert your visitors to customers on your online store.
4. Offer Security Services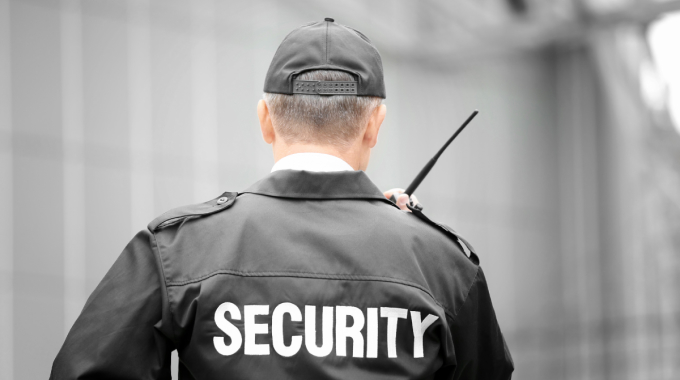 Lucknow is home to many industries. They use a variety of high-end equipment installed on the industry site. After the workers have left, it is essential to guarantee that certain equipment is kept secure. You may launch a security services business in Lucknow to help assist and handle the security requirements of these industries.
You can also offer domestic and customizable security services for events, rallies, seminars, etc.
5. Start a Pet Shop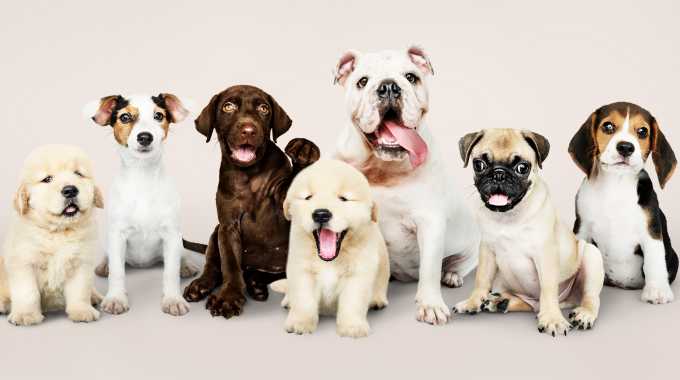 People have always been captivated with pets, whether real or virtual, and for a good reason! In Lucknow, you may want to consider opening a new pet shop. These stores can become widely popular due to the high demand for pet-related products and services.
You can consider offering pet sitting, pet training, and pet daycare services to attract more clients and sell pet-specific products.
6. Establish a Comedy Club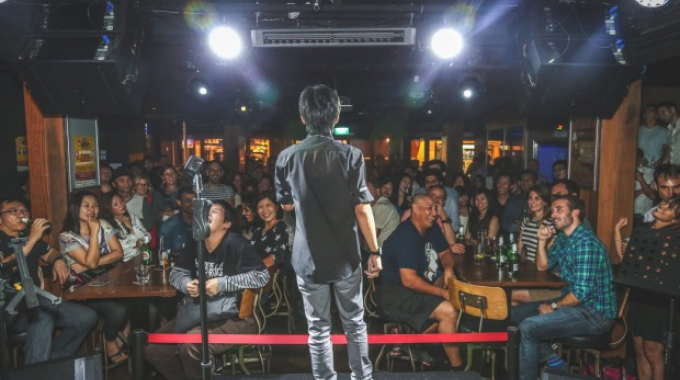 Do you have an extra room or space in your residence? If your answer is yes, you can simply establish a comedy club where standup comedians perform for audiences while you make a profit from the comfort of your home.
Standup comedy has recently gained popularity among Indian audiences, with comedy clubs becoming increasingly mainstream. You may take advantage of this and benefit from it by establishing a comedy club in Lucknow.
7. Start a Daycare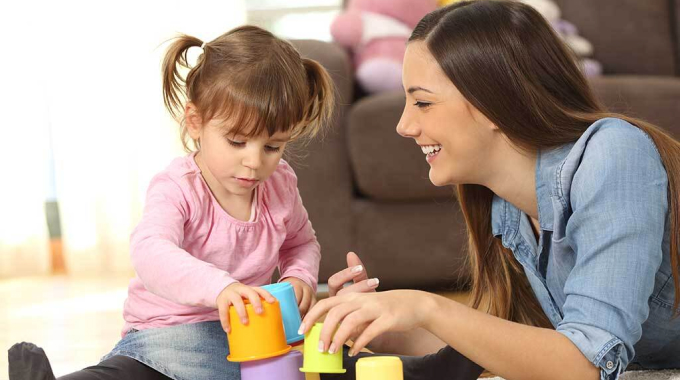 These days, most new parents require a childcare facility since both parents have full-time jobs and worry about the safety of their children. Opening a childcare facility in a city like Lucknow, where almost everyone works, can prove to be an excellent idea.
Starting a daycare would require very little investment, and you can build it with minimal effort and supplies.
8. Offer Career Counseling Services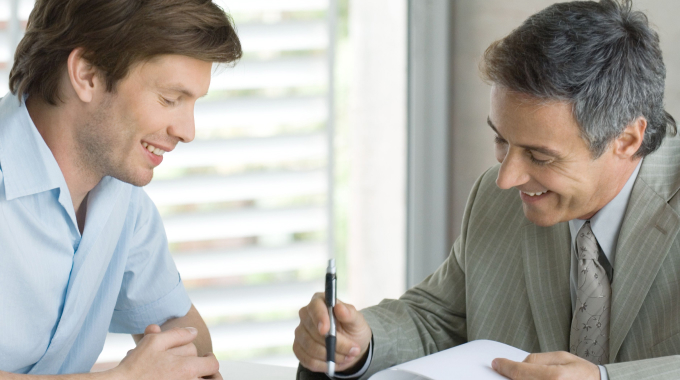 Most students find it difficult to determine which program they should follow after passing their 12th grade and prefer to seek advice from a career advisor.
Are you familiar with the current variety of courses being offered? Set up your business as a career counselor and assist students in selecting the appropriate course based on their interests. You can recommend the optimal course that students can pursue as a successful career.
9. Establish a Preschool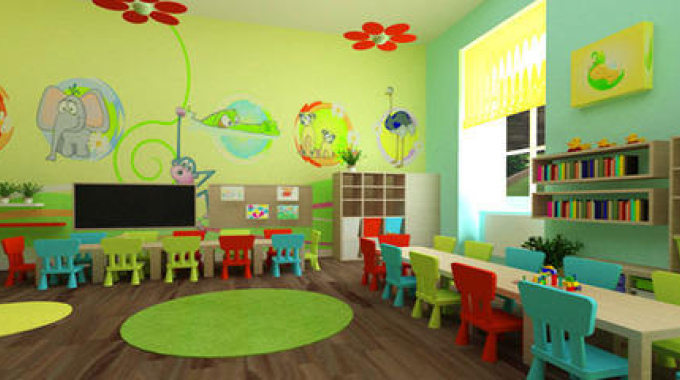 You can start a preschool near your place if you have the expertise and like spending quality time with kids. To start this business, you need to buy a few items, such as toys, cribs, mattresses, disposable diapers, etc.
Preschools have been gaining a lot of attention across India and can prove to be the perfect opportunity for business in Lucknow.
10. Offer Interior Designing Services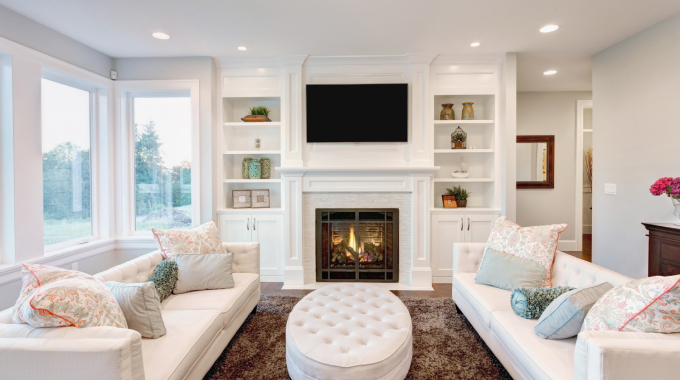 You can start interior design services if you are abounding in creativity and like designing places. It is a profitable business idea for all those entrepreneurs in Lucknow who have a passion for designs.
You may boost your revenue through the sale of home decor supplies in addition to providing interior designing and decoration services.
11. Offer Therapy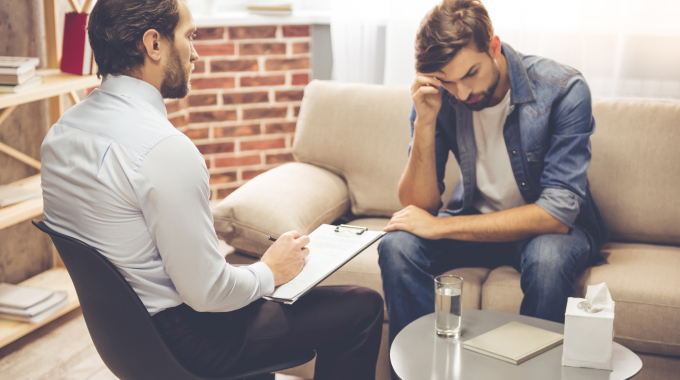 With increased awareness regarding mental health struggles, offering therapy services in Lucknow can most certainly prove to be a lucrative idea.
If you have the necessary qualifications, you can start working as a therapist for people and assist them in overcoming the modern world's challenges. You can also offer other types of therapy like massage therapy, physiotherapy, couples therapy, group therapy, etc.
12. Start a Tourism Business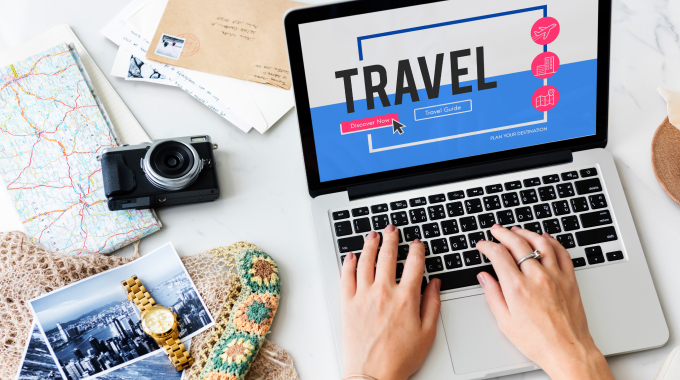 Every year, many people visit Lucknow to appreciate the beauty of monuments such as the Bara Imambara, Asafi Imambara, and many others.
And if you're from Lucknow, what greater business idea could there be than starting a tourism business there? It sure is a rewarding and exciting business opportunity. You need to have in-depth knowledge of the tourist spots in Lucknow and a website to advertise yourself. That's it; you're ready to go!
13. Establish a Digital Marketing Agency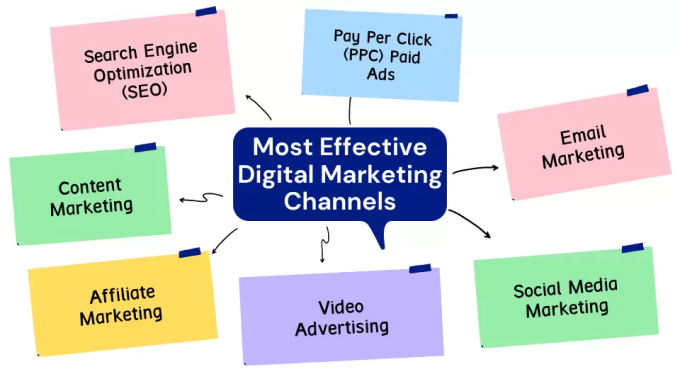 As per the current scenario, many businesses and entrepreneurs have transitioned to the digital mode for business and communication purposes.
You can start a digital marketing agency in Lucknow with very little investment and can offer services like graphic designing, content creation, marketing, etc.
Additionally, you can also create courses for digital marketing enthusiasts and start teaching them about the skills required for a lucrative career in digital marketing.
Small Business Ideas in Lucknow
Here are a few small business ideas that can help you set up a source of regular income in Lucknow:
14. Start Coaching Classes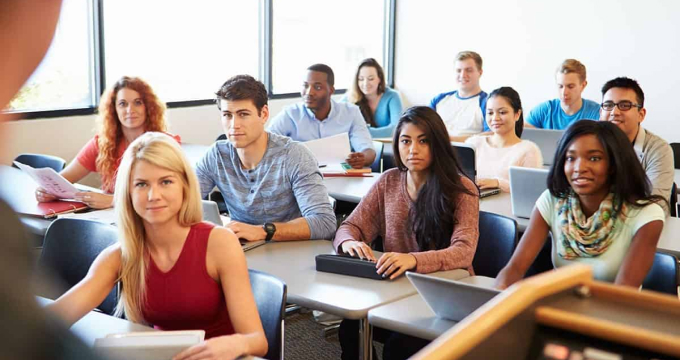 Lucknow is the state capital of Uttar Pradesh and a prominent educational hub. Students travel from all across the nation to study at the institutions in Lucknow. Many of these individuals prepare for a variety of exams.
As a result, there is a need for all forms of coaching sessions, both customized and in big groups. You may start this business if you have the relevant credentials, expertise, or experience.
Pandemic has opened doors for online coaching too.
15. Start a Car Wash Business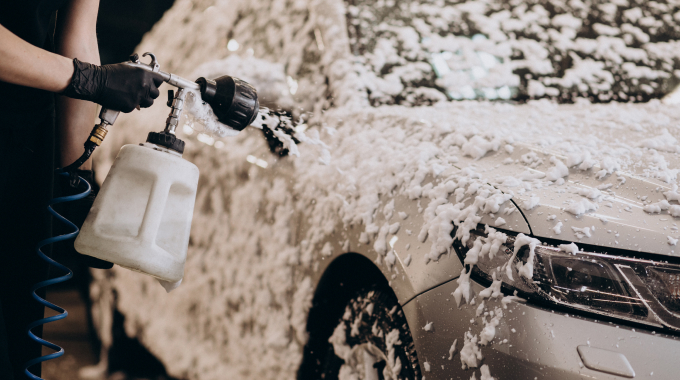 Starting a car wash business in Lucknow can be an amazing source of revenue. Car wash services are in high demand due to the expansive growth observed in the automotive industry.
You can start a car wash business in Lucknow with very little investment and can offer a variety of car wash services for enhanced profitability.
16. Deal in Pharmaceuticals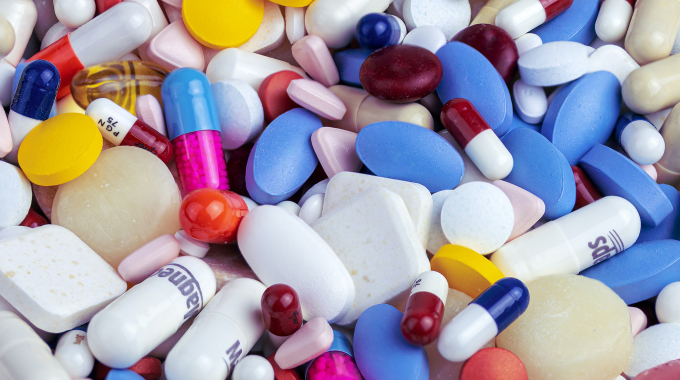 Lucknow has shown to offer a wealth of prospects in the pharmaceutical business. Medical shops are becoming quite popular on the internet. Startups are effectively running established pharmaceutical enterprises.
In Lucknow, you can easily open a medical shop or offer ayurvedic, organic, and other health supplies. You can even set up an e-pharmacy or offer delivery services to differentiate yourself from the competition.
17. Open a Real Estate Agency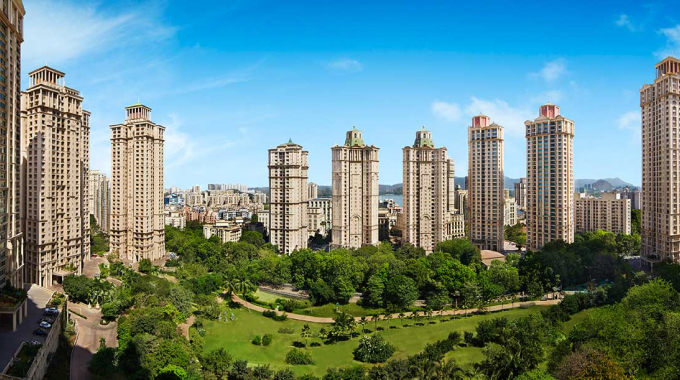 Many folks in Lucknow are looking for a property, whether commercial or residential, due to the city's growing business expansion. You can open a real estate agency and assist clients in finding the perfect property as per their requirements.
You do not need to spend a lot of money to start this type of business in Lucknow. All you need is a solid network of connections and a thorough understanding of property documents and regulatory procedures.
18. Offer Catering Services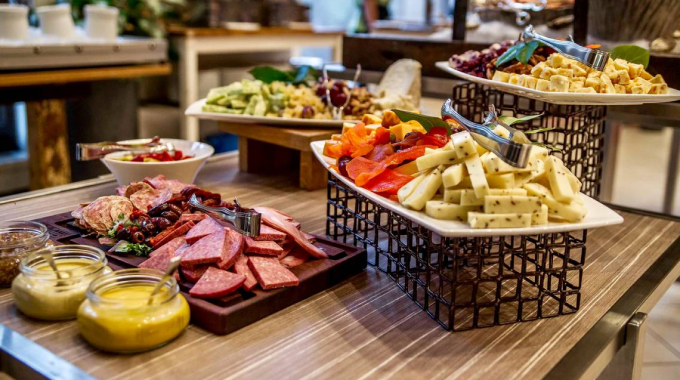 Offering catering services in Lucknow has a lot of growth potential. A caterer is always required for those who arrange events or parties. Preparing food and beverages for hundreds of people is a difficult operation, but it may be seen as a profitable business opportunity.
You can take advantage of this opportunity with minimal investment if you are good at preparing tasty meals for a wider group of people.
19. Open a Salon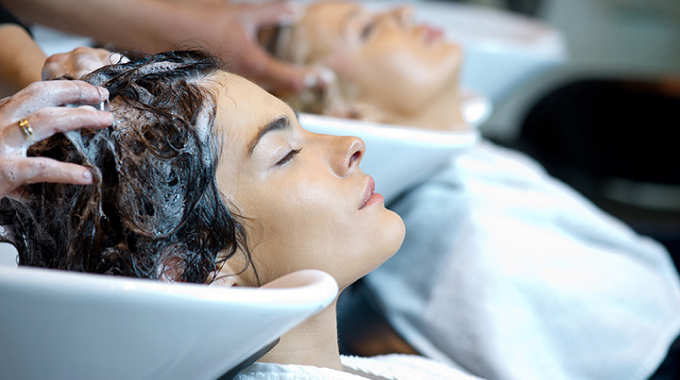 The decision to open a salon in Lucknow does not need any justification or encouragement. Salons are the ideal place to improve one's appearance as both men and women have become increasingly mindful of their appearance.
There is a demonstrated link between a person's appearance and their level of confidence. If you have the required skills, why not use them to help others develop their self-esteem? You may assist clients in gaining that confidence via your salon in Lucknow.
20. Start a Food Joint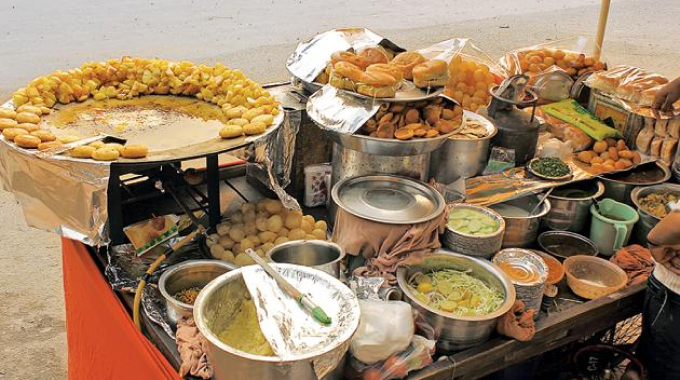 Lucknow, also known as the "City of Nawabs," is famous for the Mughlai cuisine that it offers. Their street cuisine delights are one-of-a-kind and can make anyone's mouth water.
Start a street food joint if you believe you can do justice to the flavor of these foods and the authenticity of the taste. You can even use food bloggers to spread the word about your joint and grow your business.
21. Offer Fitness Training
Awareness of a fit and healthy life has made people more cautious and aware of optimum fitness practices. If you are a certified fitness trainer, you can launch a fitness class in Lucknow or act as a personal trainer.
Gyms, fitness centers, and even taking your business online through streaming sessions straight to your target audience are some ideas you can consider to grow your enterprise.
22. Start a Flower or a Gift Store Business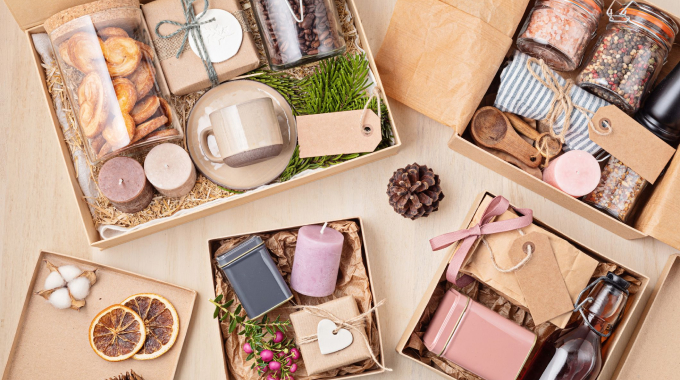 Flowers have always been a popular way to express one's feelings on special occasions such as birthdays, anniversaries, or any other achievement, etc… You'll need to understand what flowers are appropriate for certain situations if you want to start a flower and gift business in Lucknow.
There are various wholesale marketplaces where you may get low-cost supplies, ensuring that you can get started with this business with just a little investment. You can also offer custom party supplies and innovative/creative gift items for increased profitability.
23. Teach Yoga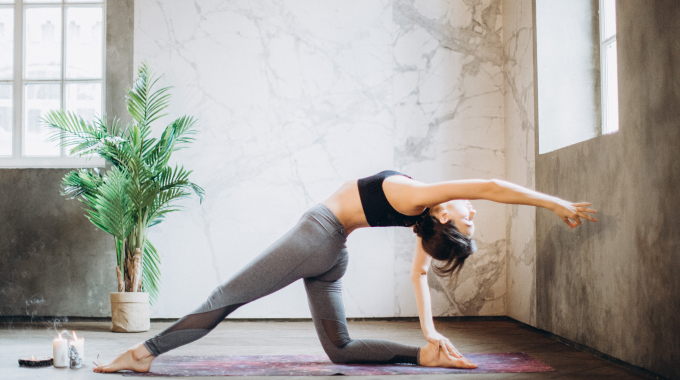 The popularity of yoga has surged significantly in Lucknow. If you are a certified yoga instructor who uses reliable ways to lead a person's fitness routine, you will have no trouble finding consumers.
There are customers for different workout approaches based on their health needs, and huge facilities can't cater to all of them. You may also make videos to demonstrate your expertise and fill in this gap in the market.
24. Sell Smart Gadgets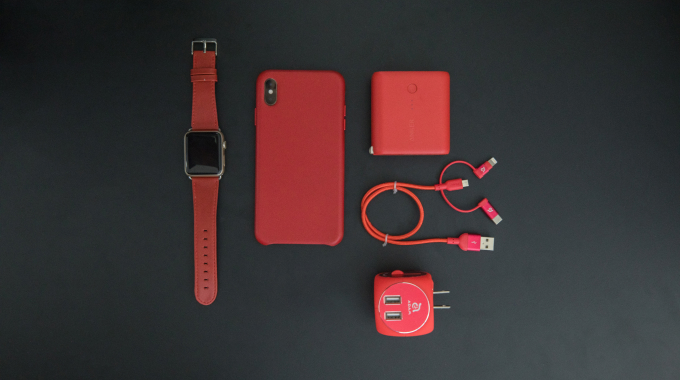 Smart gadgets have grown increasingly prevalent in every family as online learning and WFH have become the norm. People need mobile phones, tablets, laptops, PCs, and accessories for business, education, and recreation. There is an issue of authenticity with internet markets, which allows you to start selling smart devices in Lucknow.
25. Offer Financial Services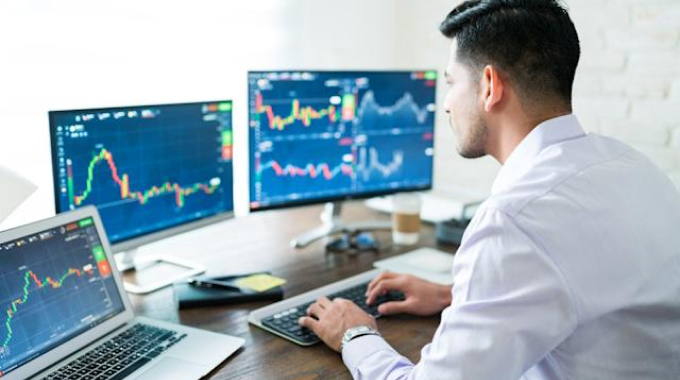 If you have the appropriate skills and expertise, you can very easily start offering financial services in Lucknow.
You can provide services like stock management and portfolio analysis, among others, to expand your business as a financial service provider. Offering financial services requires little investment and effort. It also has a lot of growth prospects and potential for business expansion.
You can set up a website listing all your services and use different SEO techniques to reach the masses and grow your business.
How Can Dukaan Help You?
These are all recommendations for starting your own business in Lucknow with the additional perk that many of them can be launched online.
Lucknow is one of the most popular workplace places, whether for a job or a business. There are amazing opportunities available, and if you strategize well, you can experience great success.
Dukaan can assist you with this area of your business and enable you to raise it to the next level by offering an eCommerce platform that is both simple and effective. Dukaan can help you set up your online storefront at an unimaginably low cost.
So what are you waiting for? Open up your online store with Dukaan today!
Do check out other business ideas in different cities: