So you want to start a business in Goa but not sure how to start? Don't worry. Here are the best business ideas in Goa for the entrepreneur in you.
Goa is renowned as a tourist hub in India for locals as well as international visitors. Its pristine beaches, active nightlife, and world-heritage-listed architecture are popular across the world.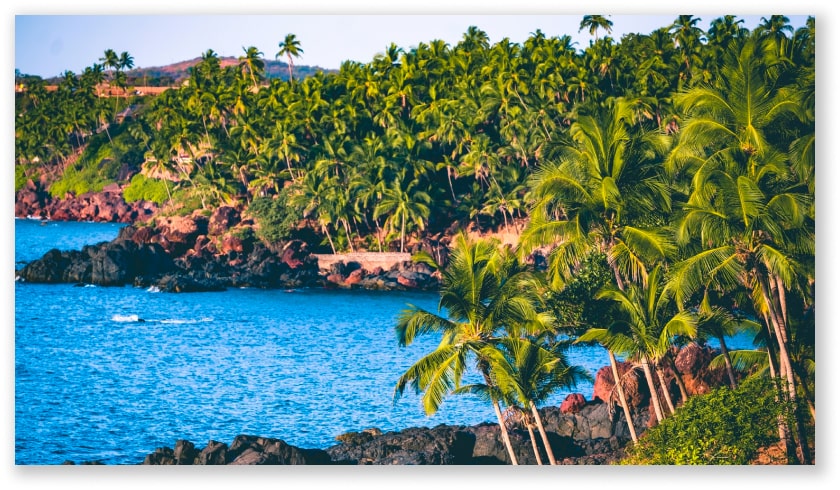 There are only a few articles available on the web that capture the business opportunity in Goa comprehensively so we thought of putting an end to this problem.
Business Ideas in Goa to Try in 2022
Here are some of the most lucrative business ideas in Goa to pursue.
1. Bike rental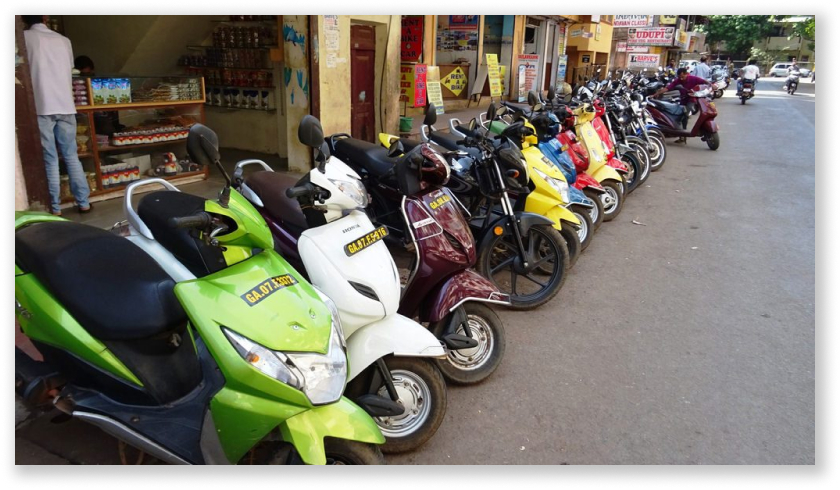 There is a huge demand for car and bike rental in Goa.
Due to the bustling tourism scene, you can focus on any of the segments like car rental, luxury bus rental, bike rental, or even taxis to drive your business in this state.
2. Fish farming
The Government of Goa has been promoting fish farming as one of the key sectors of Goa for the past few years now.
The wide coastline of Goa of about 104 km and inland waterways of about 250 kms provides ample fish farming opportunities in the state.
The high demand from domestic and international markets due to the good nutritional value of the product is also a big positive for the segment.
3. Travel agency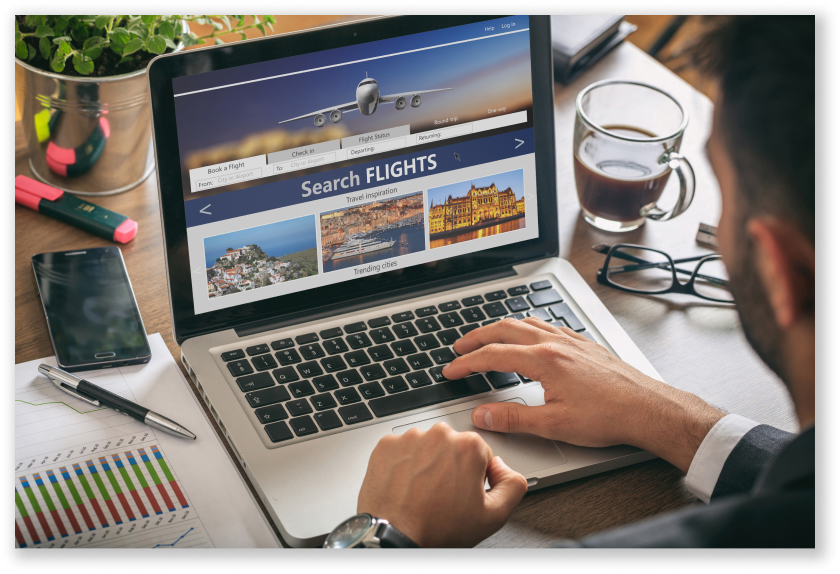 Tourism is the backbone of the growth in Goa and you can make the most of it by launching your travel agency.
To have a strong business, it is important to draw up a proper business plan in terms of your offerings, who you will be targeting, your price point, and the margins to have a successful business in the long run.
4. Online store
Based on your experience and interest, you can look to launch an online store in Goa. With the comfort of working from your home or existing office, the online store will help you reach a wider audience on the internet and drive revenue and profit in no time.
The online store business works well across industries like bakery, apparel, groceries, food, books, medicines, hardware, seafood, electronics, and mobiles.
Start your online store with Dukaan today with just a mobile app and 4 easy steps.
Step 1 – Sign up for Dukaan – Web Version | Android App | iOS App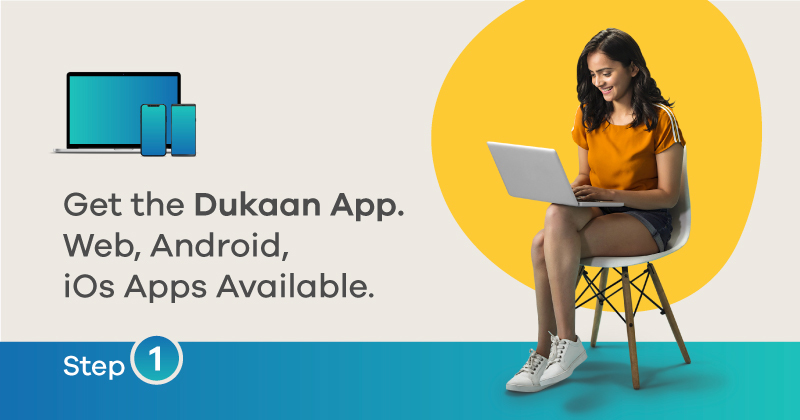 Just give your mobile number, verify OTP and you're in.
Step 2 – Choose your store name and category.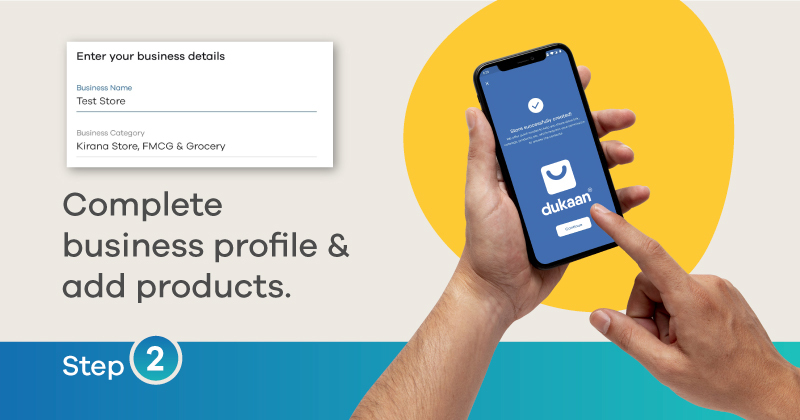 Step 3 – Upload your products.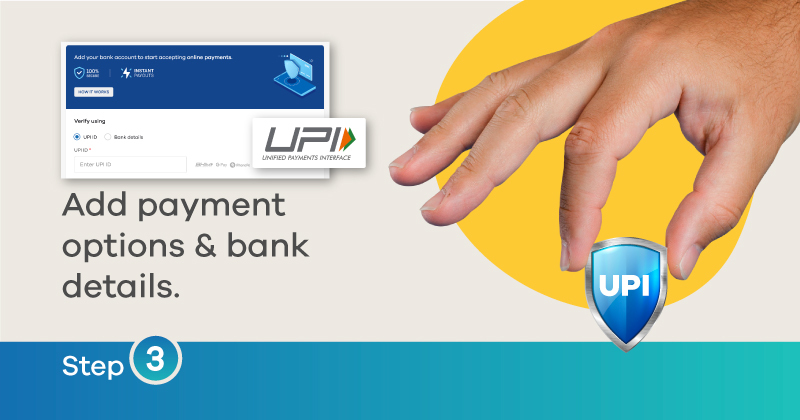 Step 4 – Promote your Dukaan store.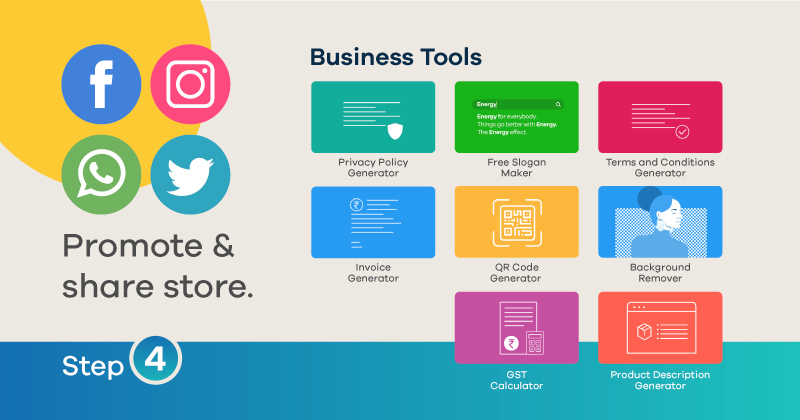 Simple! Isn't it?
5. Guest houses
Due to the consistent flow of tourists throughout the year in Goa and not being season-specific, there is a lot of potential in the guest house industry.
However, for this business to do well, a location that is closer to tourist attraction spots is critical.
6. Restaurants/beach shack
The food and drink industry in Goa has been on the rise due to the strong inflow of tourists.
A restaurant or a beach shack in the middle of the tourist hubs is expected to get high footfalls from the beginning.
If you have some interest in this industry, you can look at becoming a restaurant or beach shack owner in Goa and make full use of this opportunity.
7. Spa and wellness
The high number of tourists visiting Goa makes it an important place for the spa and wellness business.
If opened near hotels and resorts, it has the potential to drive high footfall even in the initial phase.
However, it is important to have proper knowledge of treatments and solutions that are offered under this business.
8. Photography
You will be able to get professional equipment and set up a studio for a limited amount of money.
If you are interested in photography, you could explore this genre to establish yourself as a professional photographer in Goa.
You can select from industries like tourists, business, or nature to start with and explore your interest in each of these to reach and finalise a niche for yourself.
9. Commercial transportation
With the state emerging as an industrial hub for several industries, there is a massive growth opportunity in the transportation business.
You can look at commercial transportation and work closely with established businesses and build a robust supply chain mechanism that will help them grow further.
By solving the logistics problem for big businesses, you will be able to establish your business in this segment in the long term.
10. Hotel/Resort
There is always scope for more space in the hotel and resort industry in Goa.
You will need to have a clear business plan in place with what you are offering, to whom and at what price point to be successful in this competitive industry.
11. Night Club
The attractive nightlife of Goa continues to attract people of all ages. The club or discotheque business has potential to be popular in no time in such a vibrant ecosystem.
You should have some experience of running such a business beforehand so that it is easier to manage operations.
12. Event management agency
Goa is known to be a popular destination for corporate events as well as weddings.
There is a lot of potential in running an event management agency in Goa and providing solutions to clients from other states and countries.
Some level of experience is required to get the initial clients and get started.
You may start as a freelancer and then graduate towards launching your agency in a few years.
13. Mobile food truck
There are already many restaurants in Goa and the food truck business has emerged as one of the affordable options for people who are not able to open a full-fledged restaurant.
Quality food at a tourist-friendly location along with a welcoming environment will help you get started on your journey to becoming a food truck owner in Goa.
14. Green tourism
Promoting and offering solutions that focus on eco-friendly tourism could be among the top profitable business.
By not harming the natural habitat and not disturbing the local community, green tourism activities are particularly popular with tourists these days.
Also, the satisfaction of driving a meaningful business will be higher as compared to a traditional outfit.
Final Words
Factors like high literacy rate, tourism-friendly ecosystem, high per-capita income, low crime rate, strong connectivity, and harmonious industrial ecosystem are driving the industrial growth in Goa.
There are multiple business opportunities available in Goa that can be taken up as detailed above. There is an element of risk in each one of these or in any business for that matter.
There is a popular Chinese proverb which goes something like this:
'The best time to plant a tree was 10 years ago.' But do you know the second-best time to plant a tree? Today!
It is similar for business. You get the idea! So begin your entrepreneurial journey today and make it big!
To get you started, launch your online store with Dukaan today!