If you are looking to start a business in India, then you are surely looking for the best business in India. Here's the list of most profitable business ideas you can start today.
India is a land of opportunities. If you are looking to start a new business, there are plenty of options available in this country. The key is to do your research and find the right opportunity for you.
There are many different industries thriving in India, so there is something for everyone.
Whether you want to start a small business or a large corporation, India offers plenty of potential. So don't wait any longer, get started on your new business venture today!
Best Business in India 2022
Here's the list of top business in India that you can start in 2022..
1. Start selling products online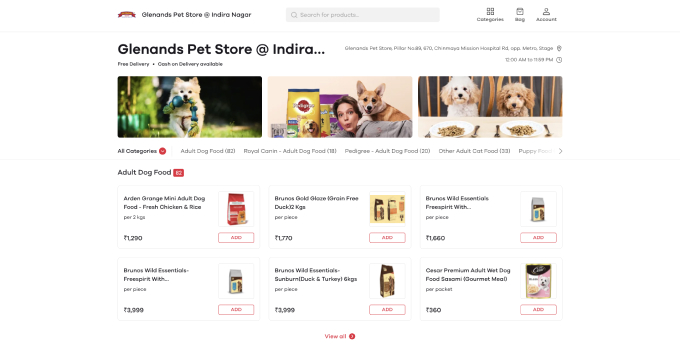 The best business in India is an online store. You can start your online store much quicker and with low overhead charges when compared to a brick and mortar store.
When it comes to what you can sell on your online store, that is not a tough question either. You can sell almost anything online, be it handmade things, digital products, retail products, or even fruits & vegetables.
Get started on your online store today, no coding skills are required. Watch this video to learn more –
Further Reading
2. Start dropshipping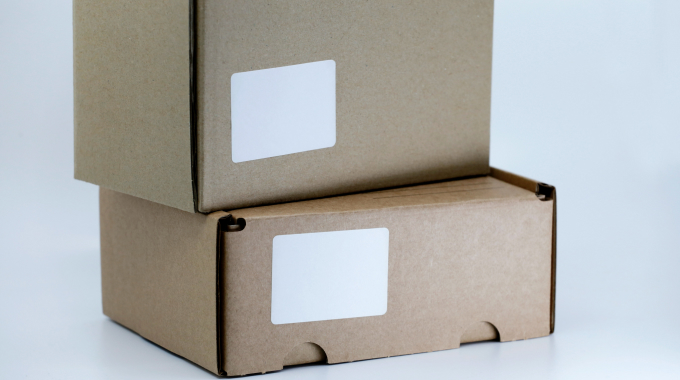 Dropshipping is quite different from your regular retail business as you do not have to hold an inventory of the products you are selling, nor do you have to ship them to your customers.
Find a reliable wholesaler for your products and generate sales through your online store. When an order is placed in your store, you place an order for the same product with your wholesaler and give them your customer's address.
Learn Dropshipping in detail from this video –
3. Start a thrift store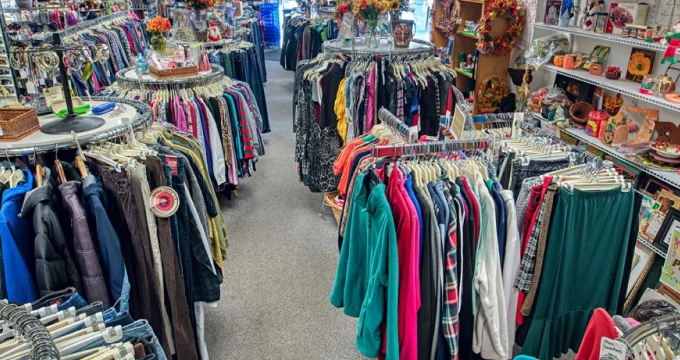 For the Gen Z and Millennial generation that's looking for cheap yet trendy fashion, thrift stores are like shopping heaven.
With branded clothes prices reaching the sky these thrift stores provide a great alternative. The best part about online thrift stores is that you can reach out to larger markets at a time.
Check out this video to know more about thrift store-
4. Sell sustainable clothing
Sustainable clothing brands offer the exclusive policy of made-to-order, zero waste. These clothing lines are environmentally friendly and easily recyclable.
Due to these features, the clothes cost comparatively much more than the bulk manufactured fast fashion. The material and capital investment required are similar to any clothing line except for the mass production cost.
Further Reading
5. Offer photography services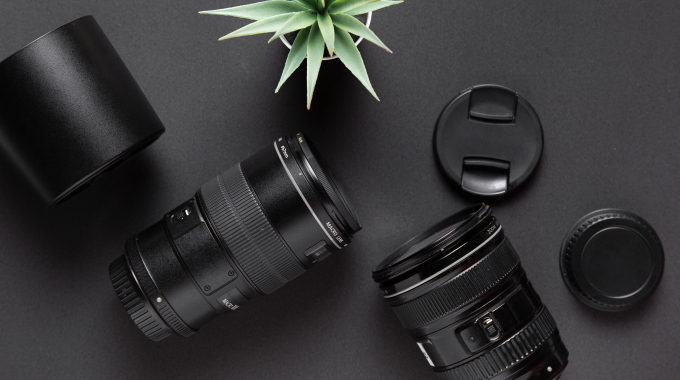 Pictures are our memories, captured at that moment. By photography, we dont mean the studio jobs, working with stand lights and curtain backdrops.
Photographers are in huge demand for several events like product photography, corporate luncheons, seminars, pre-wedding, baby shower shoots, etc.
People are willing to get their events captured in the most unique way which has paved a way for photographers.
6. Sell homemade beauty products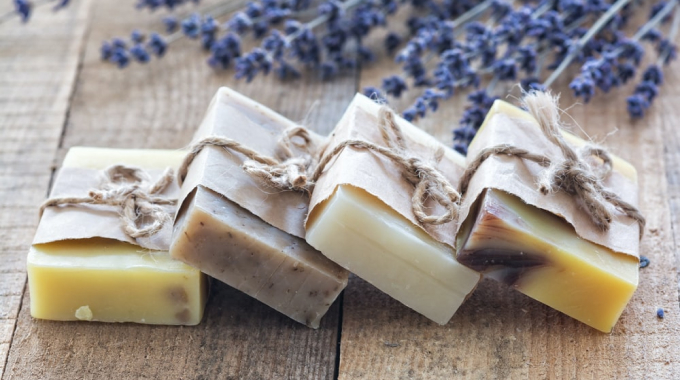 Nowadays, fully natural, home-based beauty products have proven to be pretty skin-friendly and affordable. Many of these products were essentially based on ingredients like turmeric, rose petals, sandal, aloe vera, etc. which are some of the most popular natural ingredients for skincare products these days.
These small businesses have gained popularity and attracted a huge customer base through social media and Instagram stores.
7. Start exclusive plant nurseries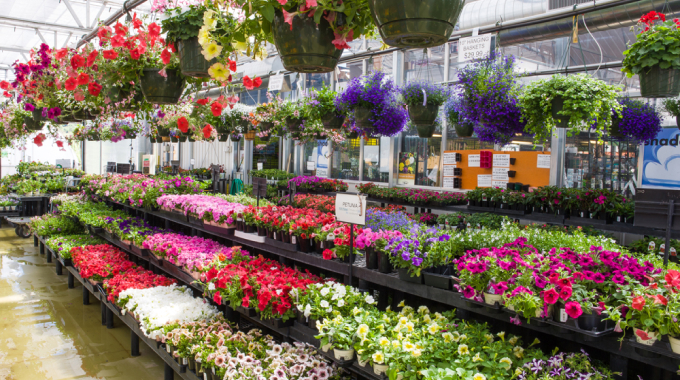 Plant nurseries have been around for decades now. There was a time when only those who were into gardening as a hobby would buy plants. These days, people have gained more knowledge about different types of plants and their importance.
With more and more people buying plants for both commercial and residential spaces, starting a nursery could be highly profitable. You can start a nursery at a low investment and reach out to people through an online presence.
8. Start insurance agency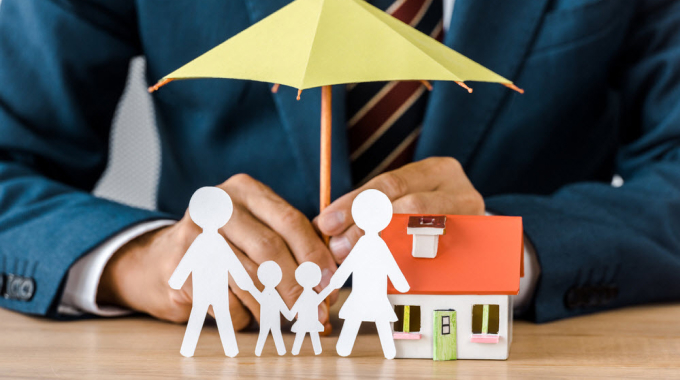 The potential for selling insurance in India is such that many working professionals sell insurance policies as a side hustle. Reports show that insurance is a booming industry.
You can either start out as a freelance insurance agent or start a small-scale agency and hire freelance agents to work for you. Both these options can be highly lucrative and you can make the most of it.
9. Start a cloud kitchen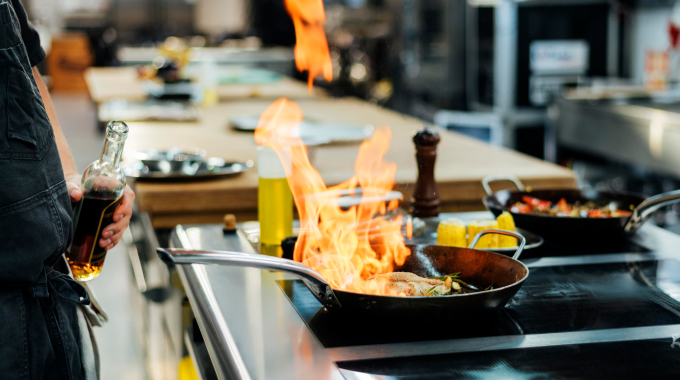 Selling food online is arguably the best business. Thanks to social media, today we can market products with great ease.
If you have a reasonable flair for cooking and a smartphone, nothing can stop you from running a successful business. All you need to have is a cloud or dark kitchen setup.
10. Start online tuition classes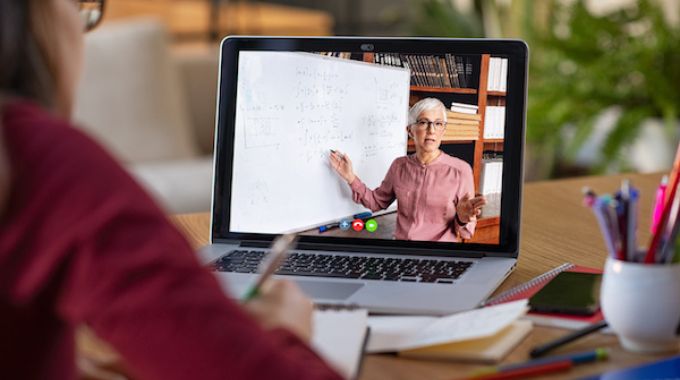 Tuition classes are an excellent, cost-effective business option that has a wider market reach and gives high profits. All you need is subject matter expertise, patience and time to teach effectively, a whiteboard or a surface to write, and some space.
Today, you can also teach online thanks to video platforms like Zoom and Google Meet, making online coaching a highly profitable business opportunity. The pandemic has helped coaching centers earn huge profits, by transitioning to teaching online thereby cutting down on the time and fuel expenses taken to commute.
11. Offer interior design services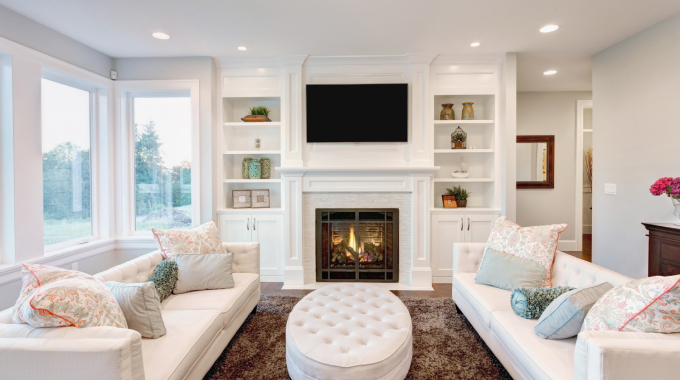 Interior designing is a fast-growing business in India. Factors like smart homes, social media influence, and lifestyle changes have led to a huge demand for interior designers. If done creatively and uniquely, this business with low investments could soon yield good profits.
Today, there are multiple short- and long-term courses available online and offline to hone your designing skills. A professional certificate always helps bring more credibility to your business.
12. Open co-working spaces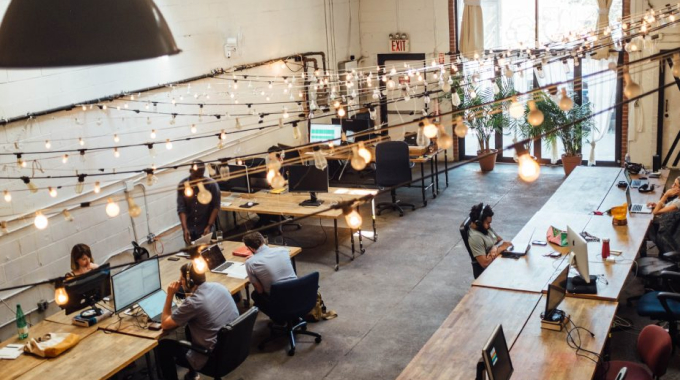 Yet another trend that is catching on is co-working spaces. Many start-ups and small businesses don't have the capital to invest in renting large commercial office spaces. The closest they can be to an office space without compromising on the professional setting is renting a co-working space.
If you have some space, this could be a profitable business opportunity. It is a little high on investment but the returns are equally high. Alternatively, you can also lease out a space and decorate it with office furniture, internet, pantries, conference spaces, and everything that makes working seamless. Once it is ready, you can rent the space to freelancers, start-ups, etc.
13. Offer deep cleaning services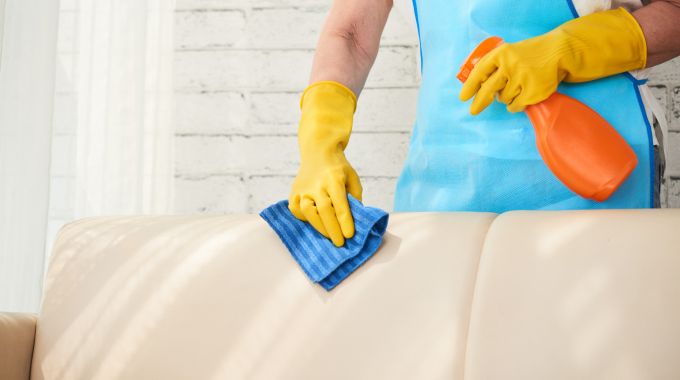 It is a hygienic practice to deep clean your living space at least twice a year. However, it is also a very tough job and takes some professional help to deep clean any space, be it residential or commercial.
Offering these professional services will be highly beneficial for both you and your client. To get started, you will need a few people experienced in housekeeping, brooms, mops, vacuum cleaners, and cleaning materials.
14. Open a pet supplies store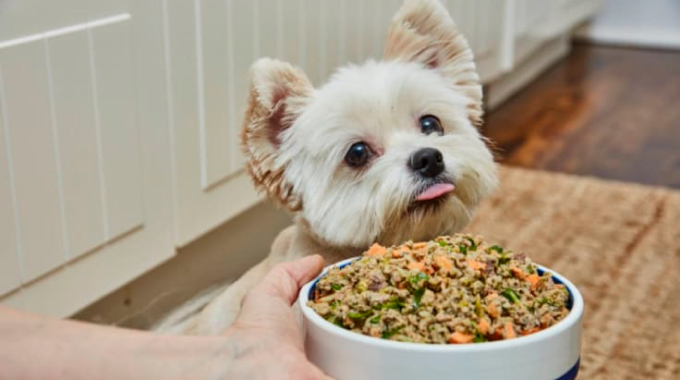 Over the lockdown, a lot of people have adopted a furry friend to keep them company. People have understood the kind of value pets can add to our lives, and they are in turn pampering them too.
Curate a range of pet toys, customized collars, leashes, paw socks, etc., and create a business out of it. There is no doubt it will be a huge success. An online presence can be an added advantage.
15. Offer cyber security services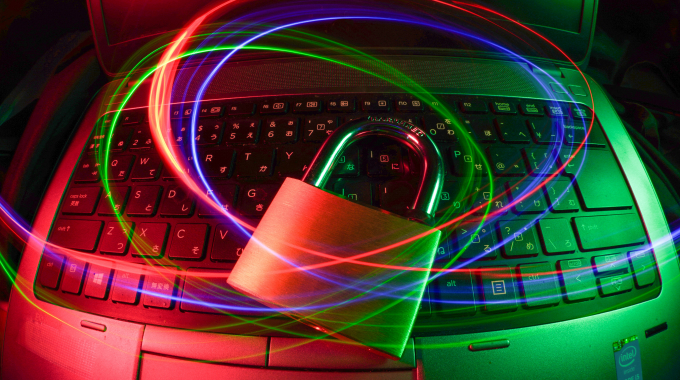 Cyber security is a very important part of every workspace, and no one can afford to overlook this. Finding talented and trustworthy people to take care of the cyber security of an organization could be a tough task.
If your talent lies in this field, you can start freelancing for multiple organizations. As the demand increases, you can hire a few more talented individuals and turn it into a full-time business.
16. Become an internet service provider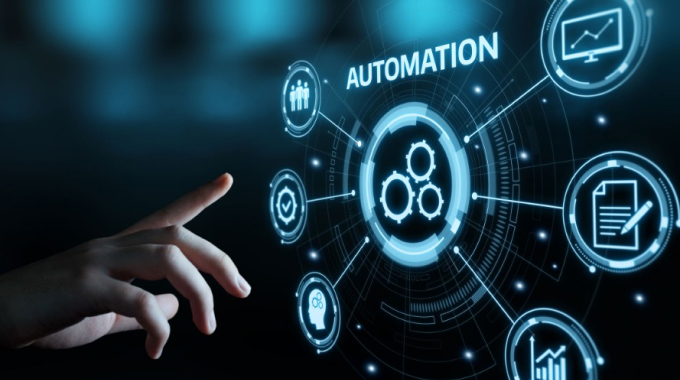 There is a huge demand for internet and Wi-Fi facilities and this fact is pretty straightforward. You can bring together a couple of technicians and start an ISP agency.
Start by reaching out to people in your locality and meeting their demands. Setting up a new connection, and providing repair and maintenance services will be in your scope of work.
Most Profitable Business in India With Low Investment
Here's the list of most profitable business in India that you can start in 2022.
1. Sell fashion accessories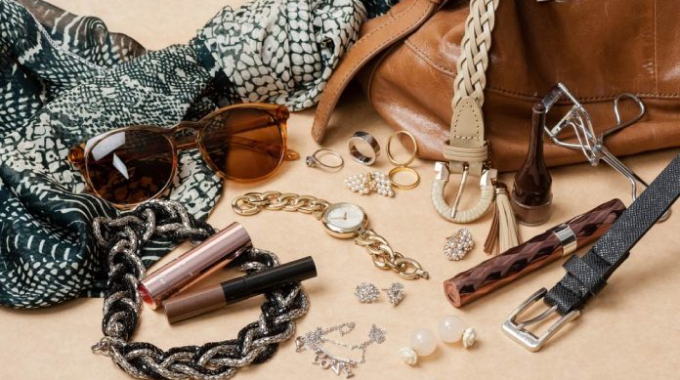 Scrunchies, headbands, phone cases, hair clips, mask chains, we can just go on & on! Well, that's how much the fashion and accessories industry has to offer. The demand for fashion accessories has contributed to the rise of several small businesses that are selling products at competitive prices.
Speaking about the business aspect, the raw material required for these accessories is quite cheap. All you need is some creativity and great marketing skills.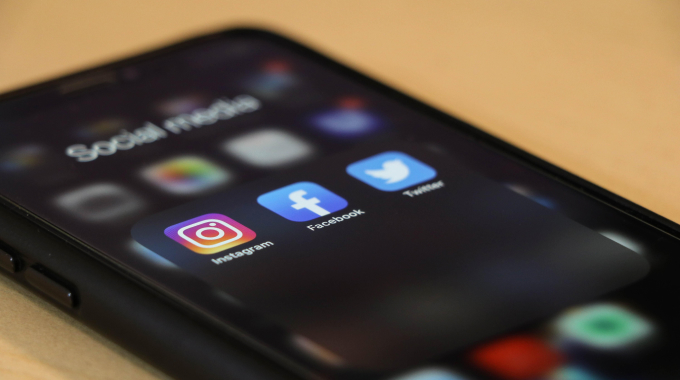 No matter what business one owns, if it doesn't have a digital presence it's close to extinction. Social media and branding play a huge role in building any brand's digital presence.
You can leverage this fact and start a Social Media agency. This domain functions on an absolute WFH culture which helps people to have side hustles with this. It pays off well and is purely skill-based.
3. Offer website design & development services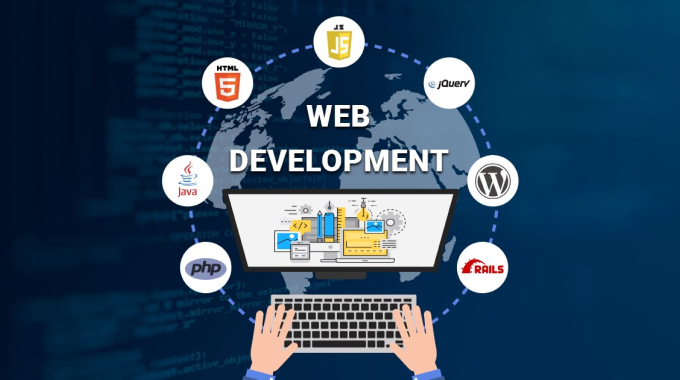 With eCommerce leading the way, a website has almost become a must-have for all businesses today. It is an identity for a business and people want it to be unique. In such a case, a web design & development business can be a highly profitable business that finds instant customers.
Companies and businesses have realized the importance of a strong online presence. Therefore, if you can offer these services, you can run a successful and profitable business.
4. Start a home bakery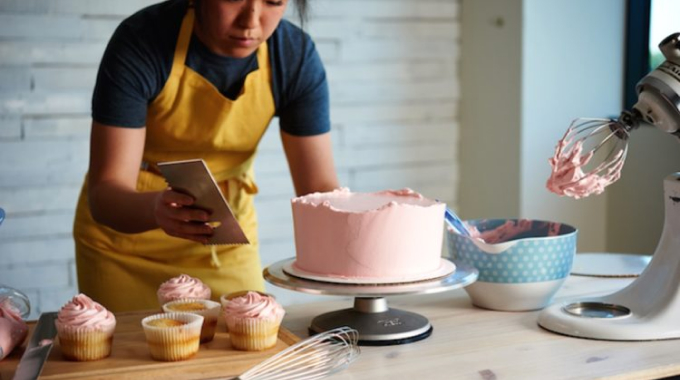 With small businesses taking over the ground during the pandemic, home bakers were one of the most occupied professionals across industries.
From truffle tangles to baked goods like cupcakes, buns and fancy desserts like Tiramisu became affordably available through these home bakeries.
The capital required to start a home bakery is comparatively less and provides good returns. The homely vibe and promise of quality are some of the biggest factors in the success of home bakeries.
5. Offer beauty services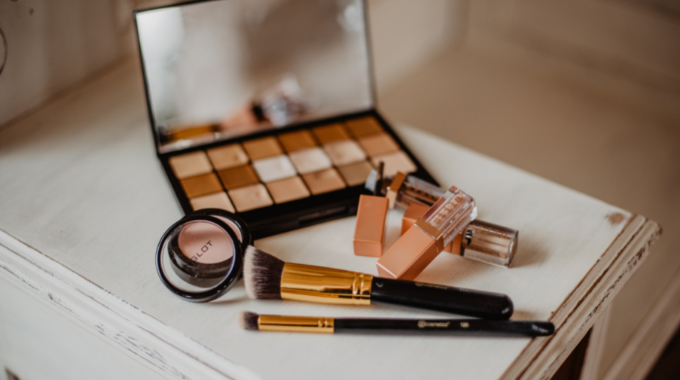 Makeup artists, hairstylists, & skincare professionals, all have their own fan base now!
From celebrity makeup and hairstyle looks to just a consultancy session for your skin there are professional services for all.
There are a plethora of courses available in this domain to learn and master these skills, as a result, people are able to deliver miracles through their skills and services.
With an online portfolio, you can have customers reaching out to you for your services from all over the country.
6. Start a travel agency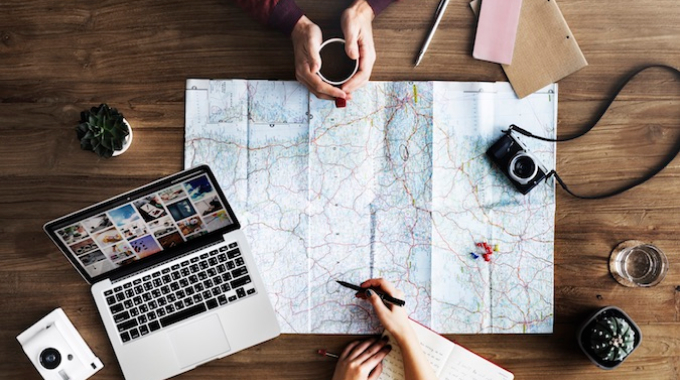 India is a popular tourist destination. According to the World Travel and Tourism Council (WTCC), India ranks 10th in the world for travel & tourism.
This is a business powered by technology and communications which allows people to be spontaneous and make quick travel plans.
You can even tie up with established brands to increase capacity and profits. The higher the qualitative engagement you can provide, the more profitable your travel business will be.
7. Start organic farming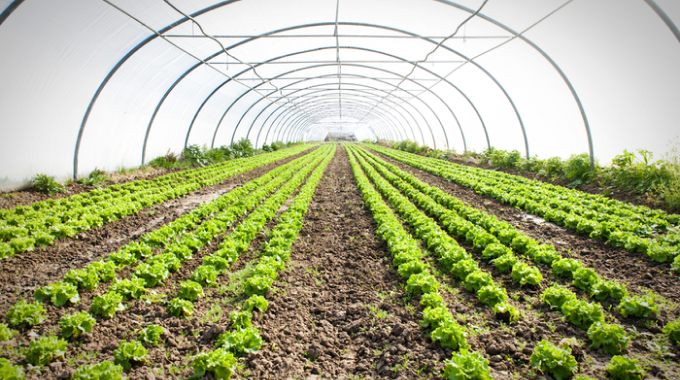 Many people are resorting to a healthy lifestyle to balance out the demerits of the fast-paced life we are all living. Food and diet have started to play a key role with the 'young urbans'. Consequently, there is a newfound appreciation for organic food.
If you know the basics of organic farming and smart ways to use space efficiently, a terrace garden is all you need to kick start this business.
The organic food business has taken off so much that many Indian brands have already made their way overseas.
8. Make and sell furniture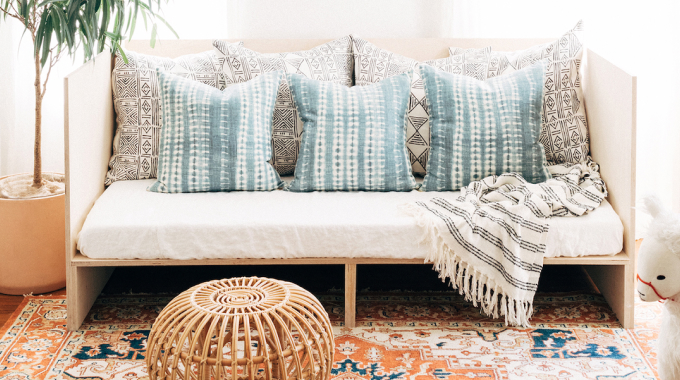 If aesthetics is your game, the furniture business might make you a winner! The easiest way people are realizing their dream house is by upgrading their spaces with new and multipurpose furniture.
Thanks to images over platforms like Instagram and Pinterest, people can view a piece of furniture and envision it in their space. This proves that the furniture making business, quite clearly, is in high demand.
9. Become a freelance DJ artist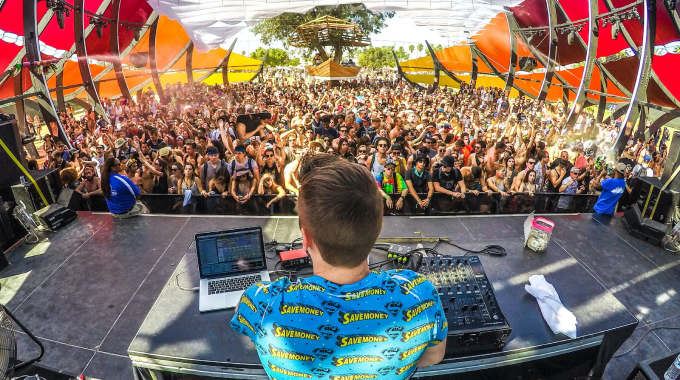 If you are at all into music and love playing around with different songs, DJing is the way to go for you.
From nightclubs to family functions, people love to shake a leg to music and have some fun. You can offer to be the DJ to make these special events even more special.
DJing could be a perfect side hustle if you want to do it on a freelance basis. Alternatively, you can hire freelance musicians and start a small agency on your own.
10. Start print on demand store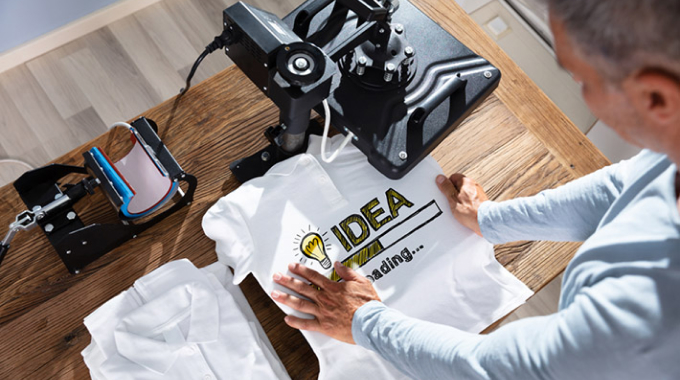 Have you seen those cute couple's T-shirts that say, 'I'm His' and 'I'm Hers'? Or your friend's mousepad that is customized with his caricature?
That is what a print-on-demand store is all about. Creating personalized and customized pieces of products like clothing, mugs, mousepads, coasters, wallet cards, etc.
This business could take off pretty quickly as people are more interested in unique and personalized things compared to the mass-produced stuff from stores.
11. Sell local handicrafts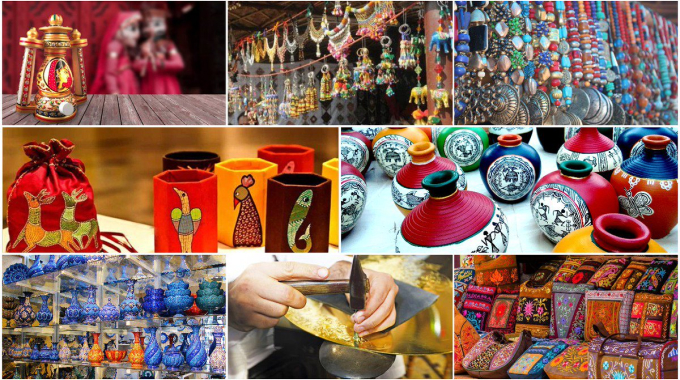 India is rich in culture and heritage, and every state in the country sells something that is locally made. You can find these local handicrafts and sell them online. It will attract customers from within the country as well as internationally.
Start by finding some local artisans who are willing to supply their handicrafts. Click some well-lit pictures of the products and upload them to your online store. Start marketing on WhatsApp and social media! Simple, right?
12. Start a tiffin service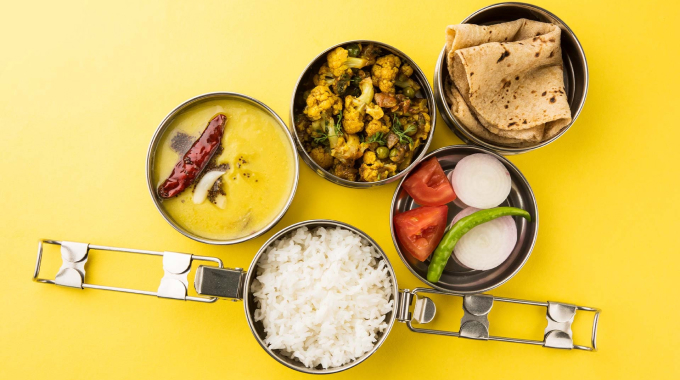 The food business is one of the most wanted services, and it will never go out of demand. That said, tiffin services offer healthy, home-cooked meals to both students and employees.
You can start this business right from your home kitchen and the maximum investment will be for tiffin boxes to pack the food. You can deliver the food at workplaces and hostels alike.
13. Start stitching school uniforms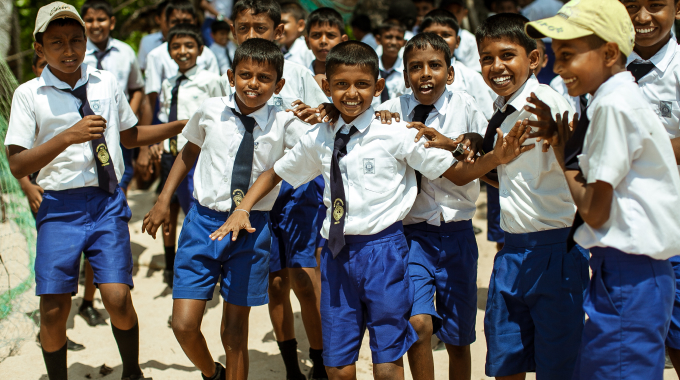 Nowadays, schools include everything from books, bags, and shoes to uniforms within the annual fees. This means schools would have bulk requirements for stitched uniforms.
With a few tailors and sewing machines, you can get started on this business. Start by acquiring the deal from one school, and as your business grows, you can reach out to other schools in your locality.
14. Become yoga/ fitness instructor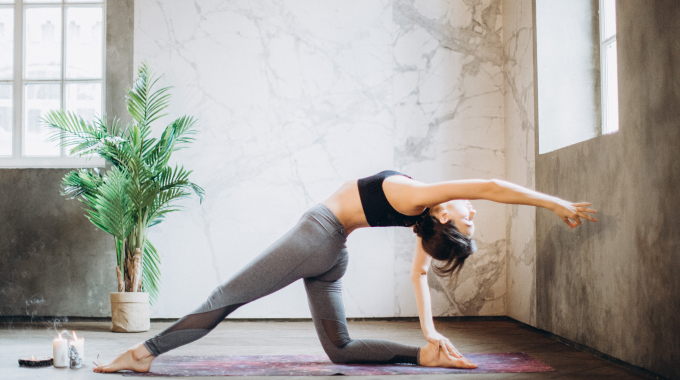 With the modern lifestyle comes a lot of stress and unhealthy habits that lead to physical and mental health issues.
People are moving towards a more conscious living and hence the demand for yoga/ fitness trainers has increased. Depending on your investment budget, you can start a fitness class online or offline.
15. Sell customized gifts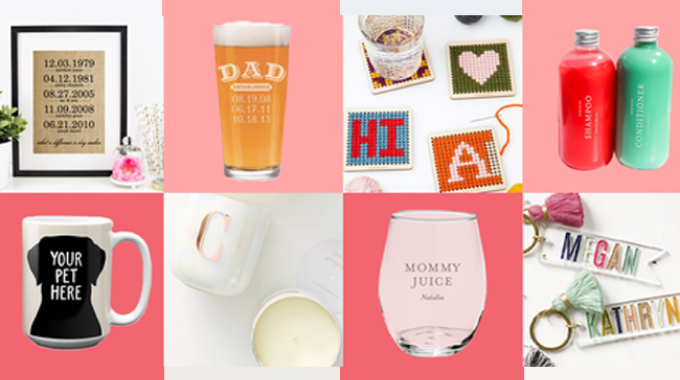 Gone are the days when people preferred generic and mindless gifts for any occasion. Today, people prefer gifts that have a more personalized touch to them.
This demand has given rise to the customized gifts business. Anyone with a creative bone and entrepreneurial drive can get started with this business. Even the art supplies come at very low costs.
16. Offer content writing services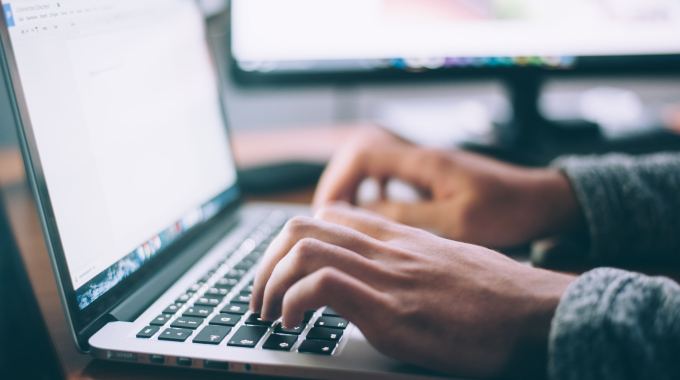 Having a professional-looking website is only the first step. Along with relevant content about your business, you also have to publish blogs, articles, newsletters, updates about your business, etc.
The requirement for content writers is ongoing and continuous. You can start as a freelancer or hire a few freelancers and start a content writing agency to offer your services.
17. Make and sell scented candles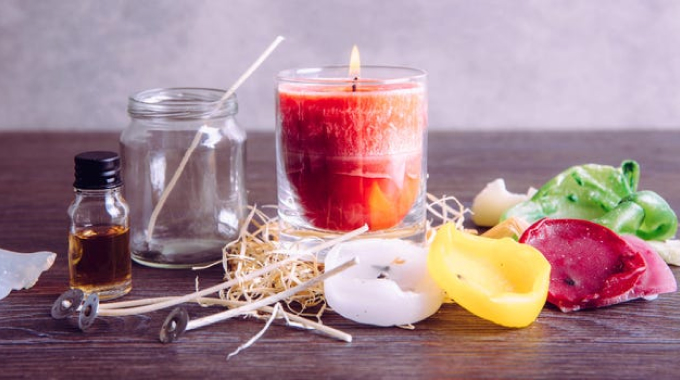 The easiest and most beneficial business idea is the one that involves making and selling things from the comfort of your home. There is a range of things to make and sell from home.
One of these options is to sell scented candles. The requirement for scented candles is pretty widespread in homes, offices, hotels and restaurants, spa and wellness centers, etc.
18. Open a diagnostic center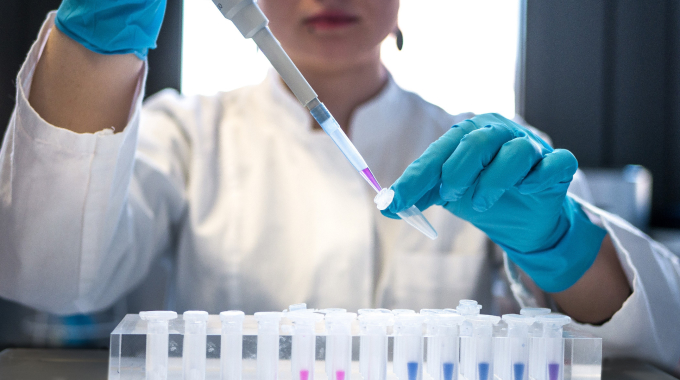 Setting up a diagnostic center may be a little high on the investment side. However, the return on investment is multifold too.
Hence, if you can procure the required budget, you can set up a diagnostic center from scratch or buy the franchise of an already established brand.
19. Sell stock images and stock videos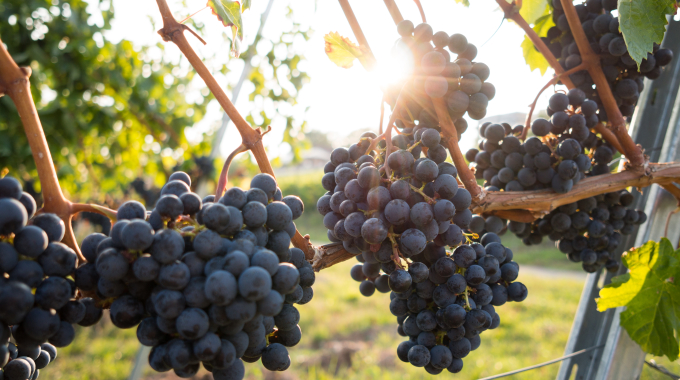 If you are interested in photography and videography, this is one of the best business ideas for you. Your investment will include your camera and other gear.
Setting up an online store where people can pay and download your work will be an added advantage. This way, you can reach out to a larger market.
20. Sell pottery and ceramic wares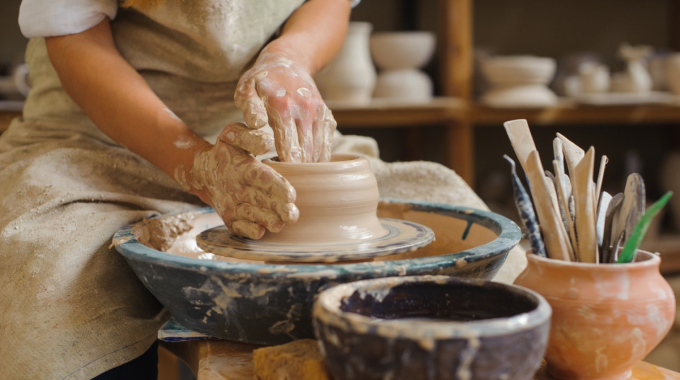 Another business idea that depends on your creativity, making pottery or ceramic ware can be the best option for you. You can personalize these pieces with names, colors, texts, and designs to make them unique.
Market them in such a way that people understand that they do not really need to use these pieces. It can be used as a part of home decor to add some color and culture.
Conclusion
So we have listed some of the best business ideas and profitable businesses in India for you. However, these are not the only viable business ideas.
eCommerce has made it quite easy for entrepreneurs to get started on their business ideas. The most important thing for a business is a professional and credible storefront.
Dukaan offers the easiest way to arrive at a storefront that is well-designed and professional-looking. You can handle your entire business from order management and logistics to marketing and customer service through your Dukaan dashboard.
Do check out other business ideas in different cities: