India is a land of opportunities. And businesses are plenty. But which is the most profitable business in India? Here is the list you were looking for.
India is a fast-developing country with excellent opportunities for businesses and investments. Many are ditching the 9-5 corporate jobs to start their profitable business ventures in India.
It makes sense to do so, given the vast number of opportunities. But before we dive in, it would help to know which opportunities have the potential to be the best business in India.
This will help provide you with some knowledge and direction regarding developing your business idea(s) and turning it into a profitable business.
Here's all the info you need:
Most Profitable Business in India 2022
A growing economy like India's has a world of opportunities for aspiring Indian entrepreneurs. Here are 19 ideas that are attracting the most newcomers given their high potential to become a profitable business in India:
1. Dropshipping in India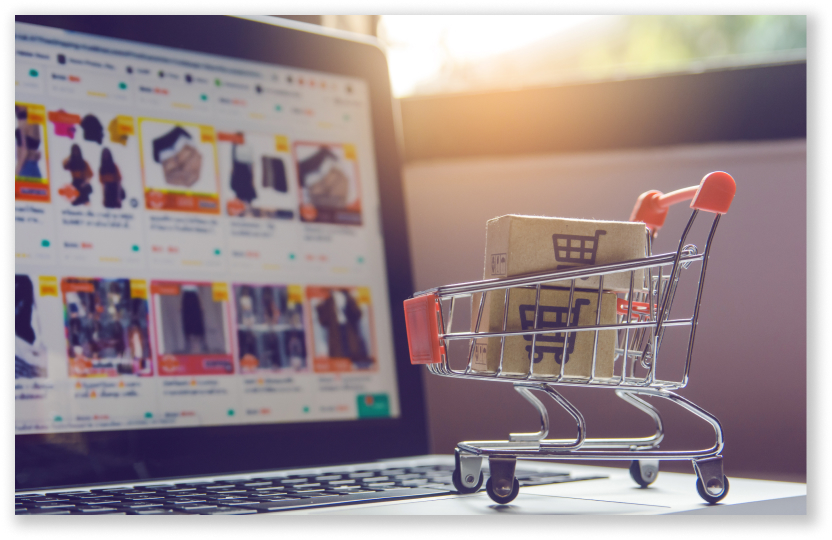 Dropshipping is similar to retailing, but with a difference. All you need to do is open an internet store where you can take orders. To complete the order, you purchase the product from the wholesaler, who then distributes it to the clients.
You are not required to store or handle the merchandise in any way. This is a fantastic business strategy that is gaining traction. Platforms like Dukaan can be really beneficial.
2. Thrift store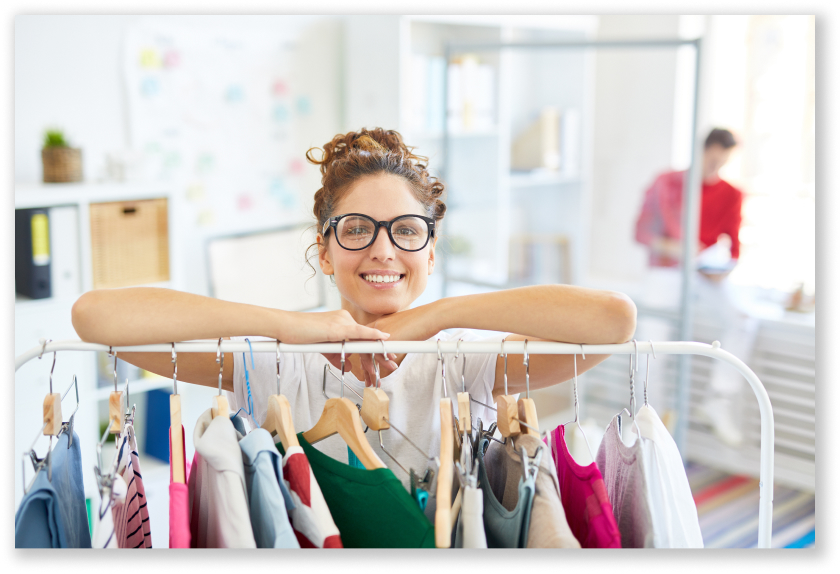 What can we say about the online store or more popularly known as Instagram stores?
For the Gen Z and Millennial generation that's looking for cheap yet trendy fashion, thrift stores are like shopping heaven.
With branded clothes' prices reaching the sky these thrift stores provide a great alternative.
The best part about thrift stores is that they do not require a shop or space that you need to hire.
You can also take inspiration from these stores if you're looking to start a thrift store on Instagram.
3. Fashion accessories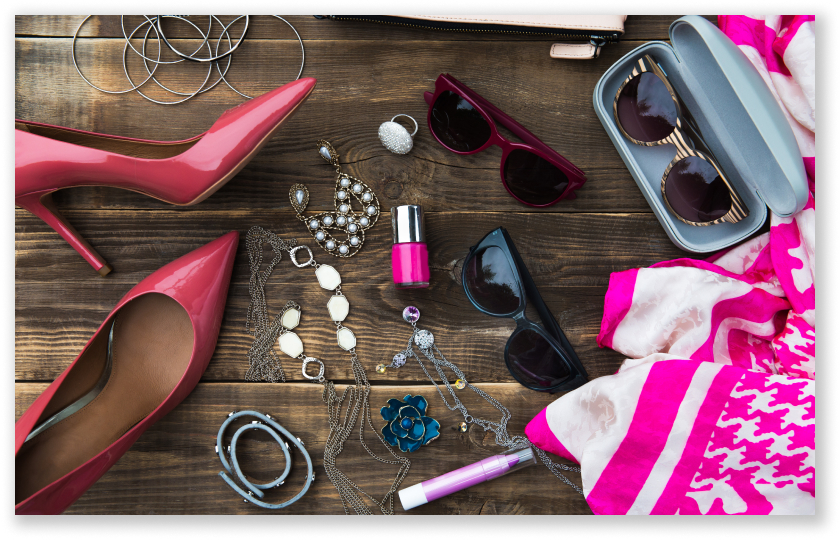 Scrunchies, headbands, phone cases, hair clips, mask chains, we can just go on & on! Well, that's how much the fashion and accessories industry has to offer.
These accessories have contributed to the rise of several small businesses. They have also become widely available and affordable.
The consumer base seems to understand this very well and hence the whole demand for fashion accessories is increasing day by day!
Speaking about the business aspect, the raw material required for these accessories is quite cheap and you can always redirect and use these raw materials in the most unique ways possible.
4. Sustainable clothing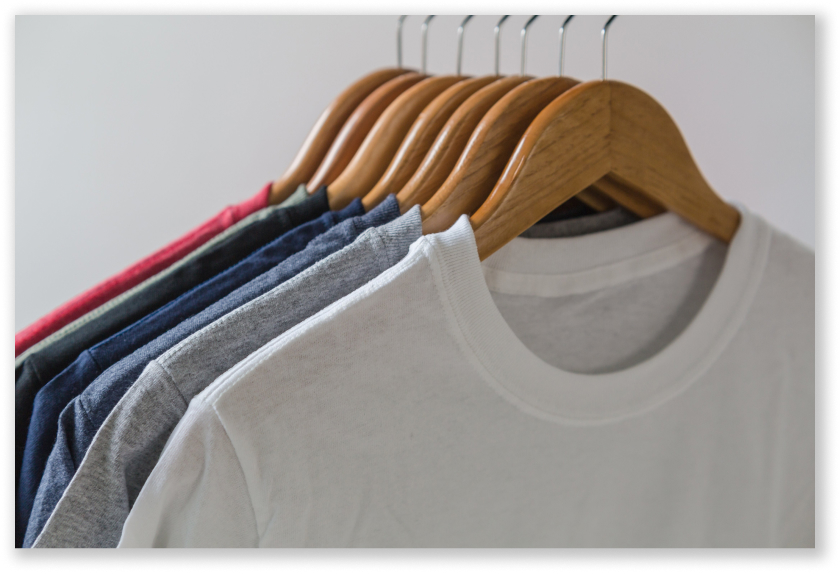 Sustainable clothing brands offer the exclusive policy of made to order, zero waste.
The fashion pieces are usually custom made which is of the most sought after features by the customer base.
These clothing lines are environmentally friendly and easily recyclable. Due to these features, the clothes cost comparatively much more than the trendy clothes which are bulk produced.
The material and capital investment required is similar to any clothing line except for the mass production cost.
Check out our article, ' How to Start an Online Clothing Store ' for a thorough step-by-step guide.
5. Branding & social media strategy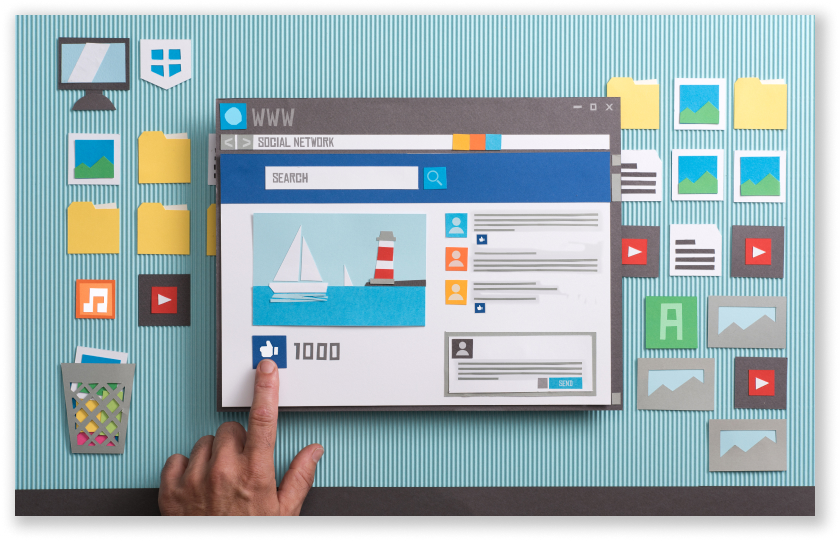 No matter what business one owns, if it doesn't have a digital presence it's close to extinction.
Social media and branding play a huge role in building any brand's digital presence.
There are several aspects involved in this domain and you can pick any one like content writing, graphic designing, web development or just try to become an all-rounder in branding.
This domain functions on an absolute WFH culture which helps people to have side hustles with this. It pays off well and is purely skill-based.
There are hundreds of tools available over the internet to assist professionals with social media and branding.
6. Website design & development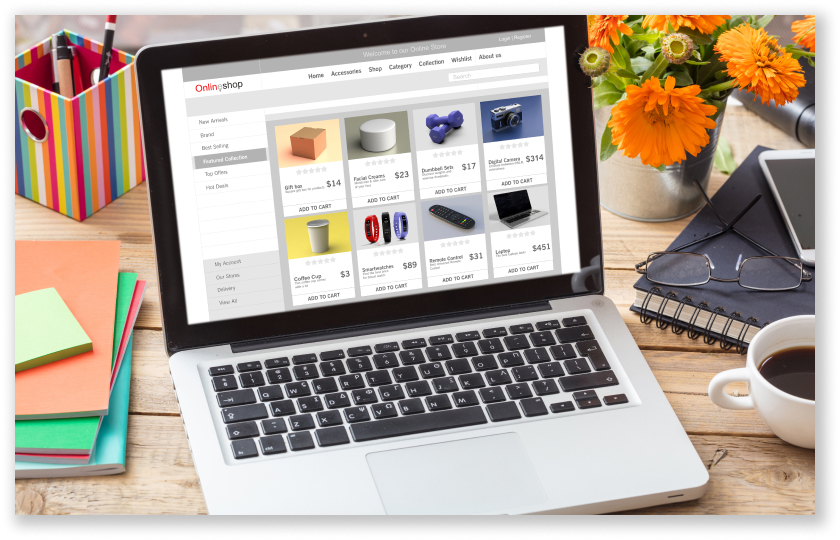 With eCommerce leading the way, a website has almost become a must-have for all businesses today. We are not talking about just an ordinary website here.
If you wish for your business to stand out from the clutter and your competitors, you need to have a unique and engaging website that speaks to your audiences.
A web design & development business is a highly profitable business that finds instant customers. Companies and businesses have realized the importance of a strong online presence. Therefore, if you can offer these services, you can run a successful and profitable business.
7. Photography
Pictures are a way to our memories. The best thing now is that these photographs are no longer just limited to studios and curtain backgrounds.
Photographers are in huge demand for several events like product photography, corporate luncheons, seminars, pre-wedding, baby shower shoots, etc.
People are willing to get their events captured in the most unique way which has paved a way for photographers.
Photographers can easily freelance or work under any brand name, whatever suits your style the best!
8. Homemade beauty products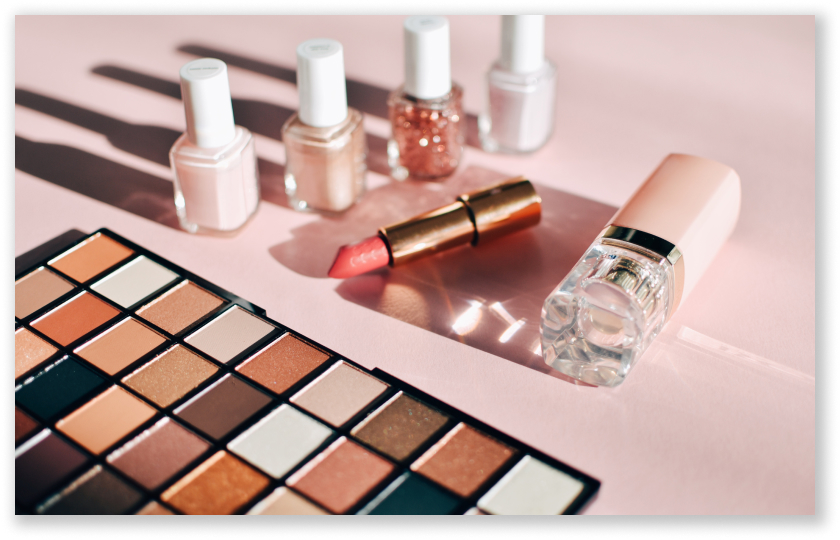 With environment-friendly products coming to light a lot of people have started manufacturing skin-friendly products at home.
These home-scale beauty products have proven to be pretty skin-friendly and affordable. Many of these products were essentially based on natural ingredients like turmeric, rose petals, sandal, aloe vera, etc. which are some of the most popular natural ingredients for skincare products these days.
These small businesses have gained popularity and attracted a huge customer base through social media and Instagram stores.
The most important investment is- Simple upskilling and proper knowledge.
9. Home bakers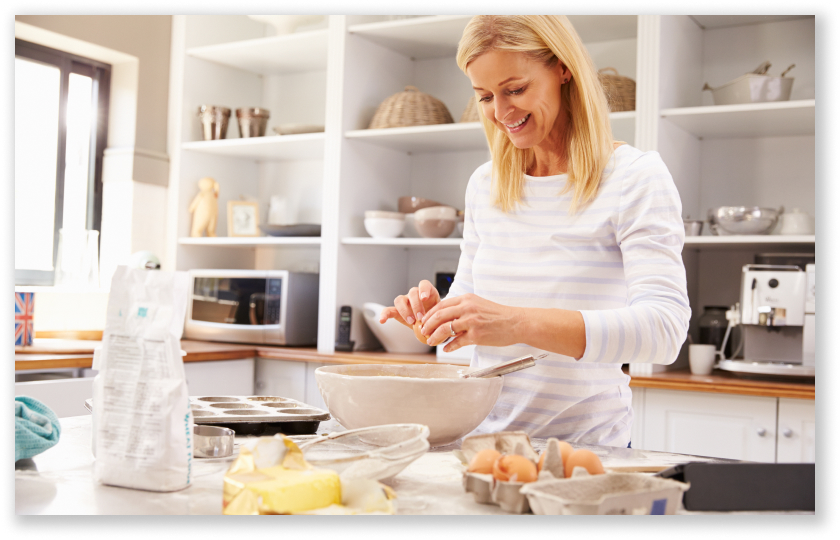 With small businesses taking over the ground during the pandemic, home bakers were one of the most occupied professionals across industries.
People started baking as a hobby, but during the pandemic when shops and restaurants were closed, it became one of the most sought-after options for celebrations, or even to simply serve your sweet tooth cravings.
From truffle tangles to baked goods like cupcakes, buns and fancy desserts like Tiramisu became affordably available through these home bakeries.
The capital required to start a home bakery is comparatively less and provides good returns. The homely vibe and promise of quality are some of the biggest factors in the success of home bakeries.
10. Exclusive plant nurseries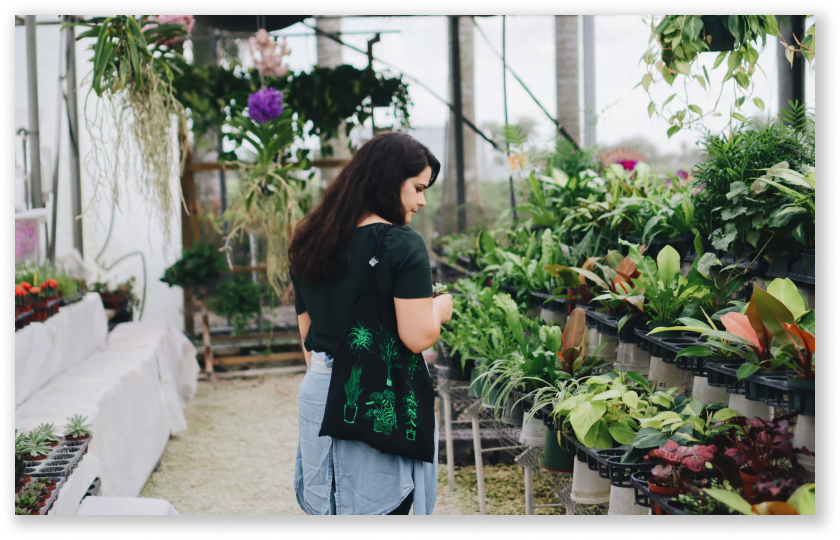 Plant nurseries have been around for decades now. Firstly they were only looked after as a hobby but lately, they've become a full-fledged business.
In recent times, a vast variety of plants along with their advantages have been introduced. They're also considered as a way of home decor, therapy and as we all know, gardening is a hobby nurtured by several people.
Even in our city homes people tend to have small gardens to stay close to nature.
With a vast variety of plants being introduced and being considered as a way of home decor, therapy, gardening becoming a hobby a lot of people plan to have small gardens in their homes.
These plant nurseries have seen a lot of demand for a variety of plants, making them a low investment and convenient business option in India.
11. Beauty services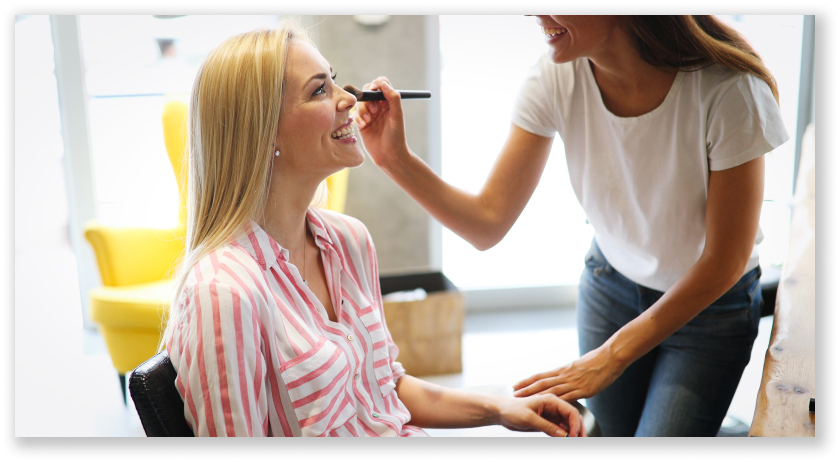 Makeup artists, hair stylists, & skincare professionals, all have their own fan base now!
From celebrity makeup and hairstyle looks to just a consultancy session for your skin there are professional services for all.
There are a plethora of courses available in this domain to learn and master these skills, as a result, people are able to deliver miracles through beauty services.
With different looks catching people's attention over social media, the scope of creativity in this industry has grown and continues to grow over time.
12. Insurance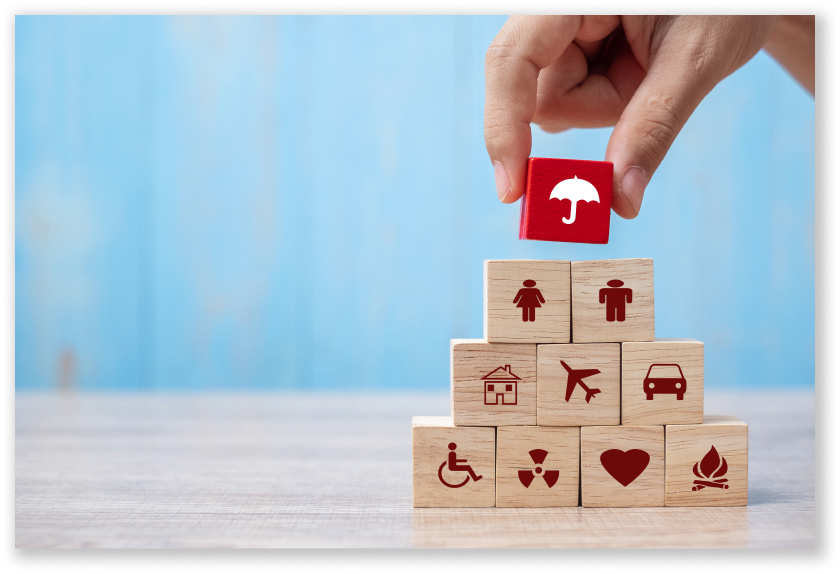 The potential for selling insurance in India is such that many working professionals sell insurance policies on the side. Reports show that insurance is a booming industry.
Insurance is also being made into a compulsion by companies for health, vehicles, electronics, etc. And this has resulted in many big companies in the country investing in insurance-related services.
Companies are being smart and even turning insurance into investment assets. Therefore, many professionals are becoming insurance agents and earning high commissions. Several folks have turned it into a full-time business. This makes selling insurance one of the best business to start in India, today.
13. Travel agency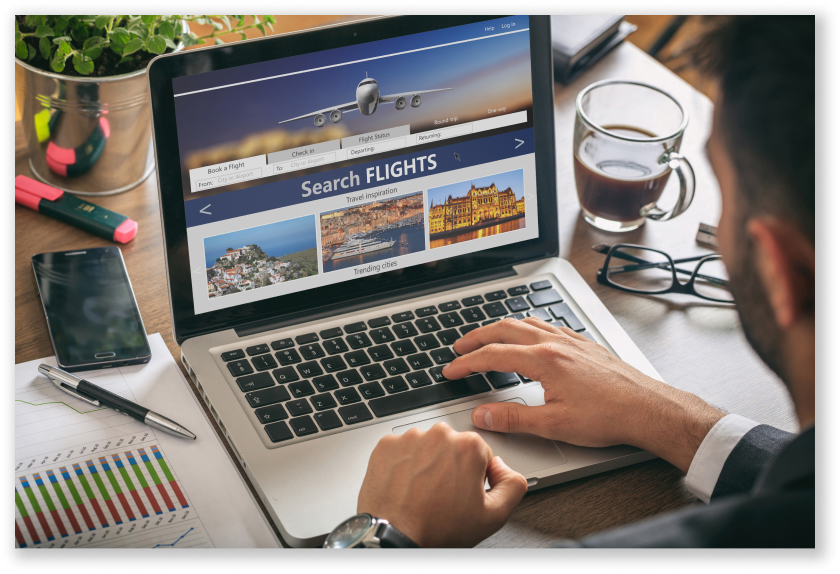 India is a popular tourist destination. According to the World Travel and Tourism Council (WTCC), India ranks 10th in the world for travel & tourism.
Travel in India has witnessed a massive surge in the past decade thanks to cost-effective, home-based travel agencies.
This is a relatively easy business to start, manage, and grow. These attributes make it a highly profitable business venture for many, especially for the folks in the work-from-home sector
Such businesses, powered by technology and communications, allow people to be spontaneous and make quick travel plans.
You can even tie-up with established brands to increase capacity and profits. The higher the qualitative engagement you can provide, the more profitable your travel business will be.
14. Cloud kitchen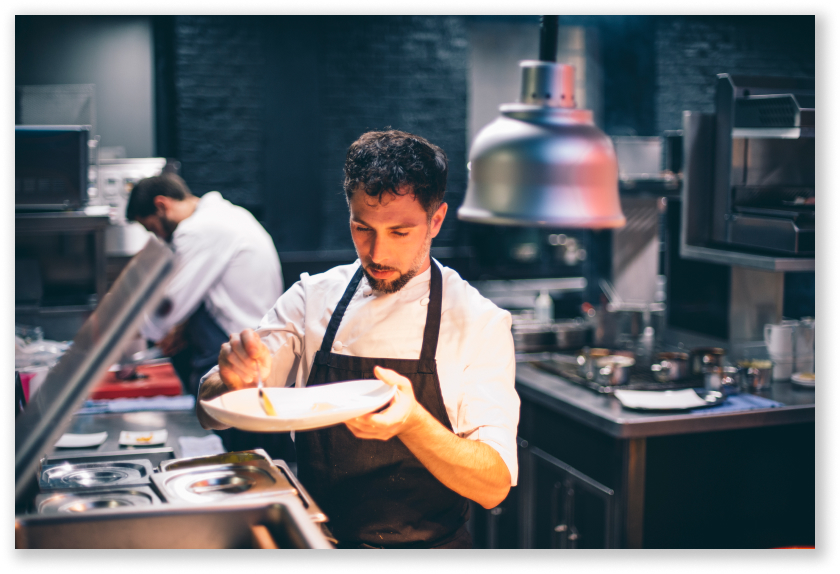 Selling food online is arguably the best profitable business in India. Thanks to social media, today you and I can market products with great ease.
If you have a reasonable flair for cooking and a smartphone, nothing can stop you from running a successful business. All you need to have is a cloud or dark kitchen setup.
15. Organic farming
Many people are resorting to a healthy lifestyle to balance out the demerits of the fast-paced life we are all living. Food and diet have started to play a key role with the 'young urbans'. Consequently, there is a newfound appreciation for organic food.
Organic food is food that is grown and harvested most naturally – using natural fertilizers and no chemicals. Many brands, today, have started sourcing directly from organic farmers helping them make higher margins as there are no middlemen involved. How and where do you start?
You could either invest in farmland and cultivate organic food, package, brand it and sell it online or source organic produce directly from the farmers which can be then packaged, branded, and sold.
The best part is if you know the basics of organic farming and smart ways to use space efficiently, a terrace garden is all you need to kick-start. Many organic farmers share their learnings, tips, and hacks on YouTube. Identifying the right channels to learn from is no more a challenge these days. It is as simple as a google search!
The organic food business has taken off so much that many Indian brands have already made their way overseas.
16. Tuition classes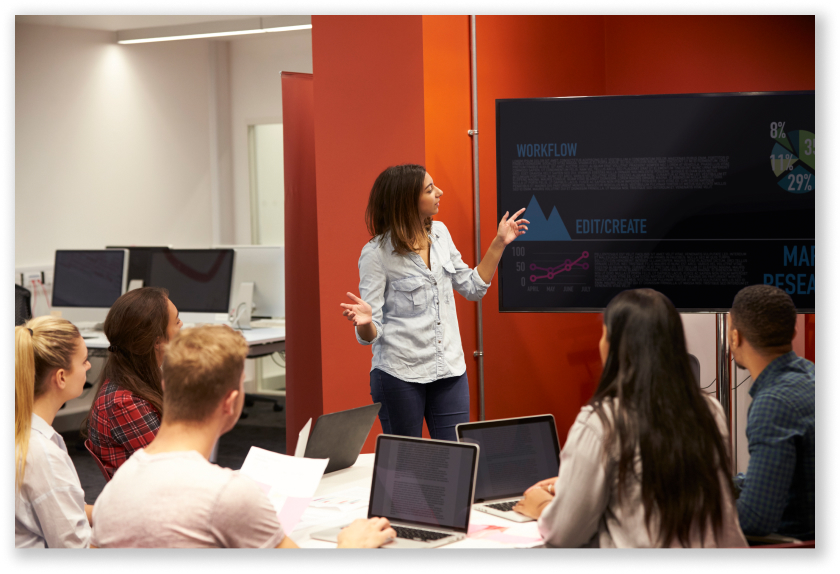 Tuition classes are an excellent, cost-effective business option that has a wider market reach and gives high profits. All you need is subject matter expertise, patience and time to teach effectively, a whiteboard or a surface to write, and some space.
Today, you can also teach online thanks to technology platforms like Zoom and Google Meet, making online coaching a highly profitable business opportunity.
The pandemic has helped coaching centers earn huge profits, by transitioning to teaching online thereby cutting down on the time and fuel expenses taken to commute.
The online format is something that is going to continue for a long time, making tuition classes an ideal business for profitability. If you have the expertise and a love for teaching, you can turn your passion into a profitable business in India.
17. Interior designing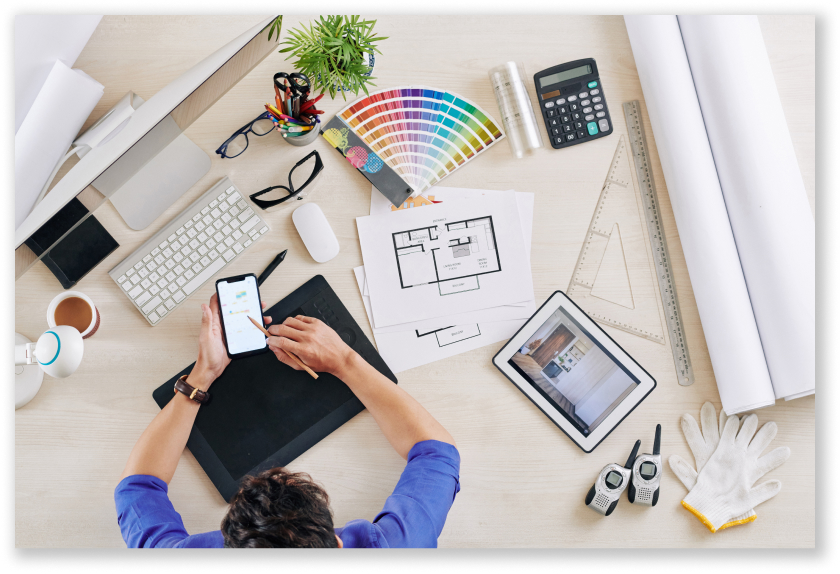 Interior designing is a fast-growing business in India. The interior design market in India is estimated at $20 – $30 billion. This can be attributed to the constant growth of the real estate market, rising income, growing population, and urbanization.
Today there are multiple short and long-term courses available online and offline to hone your designing skills. A professional certificate always helps bring more credibility to your business.
Factors like smart homes, social media influence, and lifestyle changes have led to a huge demand for interior designers. If done creatively and uniquely, this business with low investments could soon yield you good profits.
18. Furniture making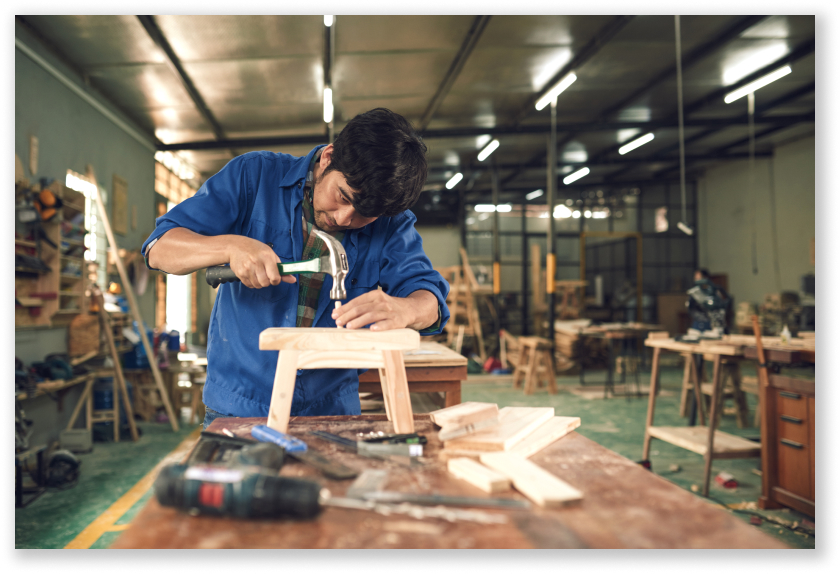 If aesthetics is your game, the furniture business might make you a winner! Thanks to images over platforms like Instagram and Pinterest – everybody aspires to own one of those pretty looking houses and farmhouses you see while randomly scrolling.
The easiest way people are realizing their dream house is by upgrading their spaces with new and multipurpose furniture.
With work from home being the new normal – people are investing more in enhancing their living and working spaces – making furniture business, quite clearly, an in-demand one.
19. Co-working spaces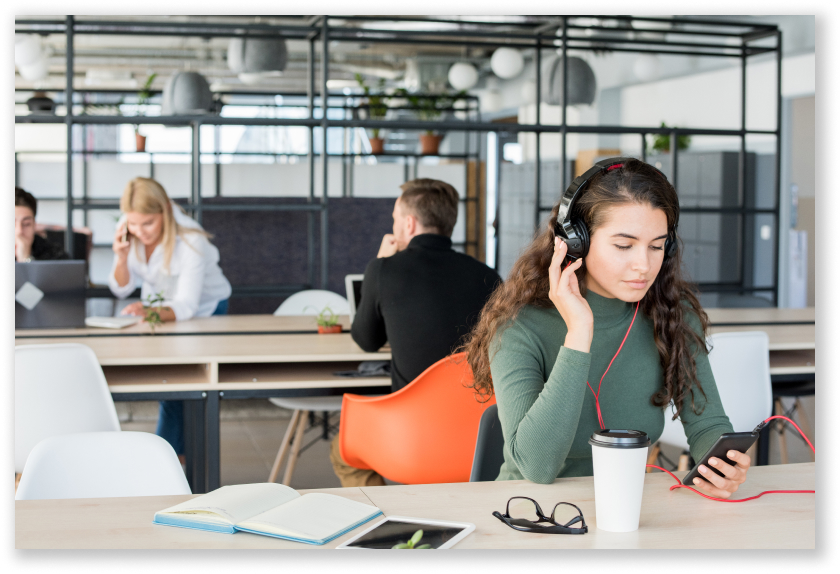 Yet another trend that is catching on is co-working spaces. A few years back, nobody would have thought that co-working spaces would make a lucrative business in India. But in the new normal, people are putting their vacant spaces to good use and are turning those into co-working spaces.
Many start-ups and small businesses don't have the capital to invest in renting large commercial office spaces. The closest they can be to an office space without compromising on the professional settings is renting a co-working space.
If you have some space vacant in your home, this could be a profitable business opportunity. All you need to make sure is that the leased out spaces are equipped with office furniture, internet, pantries, and conference spaces, to make working seamless.
With the pandemic and the consequential inward-out migration, the 'plug & play' co-working space business model is here to stay.
Tips to Have The Best Business in India
Start with a solid business plan
Making a well-thought-out business plan will help you understand the nitty-gritty of your business. It will also help you understand the market and competitors better so that you can zero in on what you need to do in order to build and run a successful, profitable business.
Know your market
The Indian market is largely made up of many collections of smaller markets. Each market has its own approach to attract the intended customers. Having a niche will attract specific customers and help you achieve desired sales numbers. The online market is a paradise of opportunities.
As we learn to thrive in a pandemic-hit world, growing your business online is an inevitable tactic. Here's a guide that may help you understand how to sell online.
Embrace a positive business culture
The Indian market runs on business relationships. Building a positive rapport and trust, first, is a sure-fire way to get your business out there and help it thrive. Though this takes time and effort, it is an important part of growing your business and turning it into a profitable source.
Keep upskilling
When you are running a business, there is never enough learning. Keep learning new skills. The Indian market is a dynamic one and keeps evolving at a steady pace. To make the most out of it, one needs to evolve with the market, by upgrading one's skills. A decade ago, businesses didn't need to market their products across multiple channels – but today it is essential for a brand to market products on as many social media channels to stay ahead on the growth curve.
Ace the marketing game
A business is only as successful as its marketing. However good your business is, it will be futile if one fails to market it well.
As a business owner, you need to continuously reach out to a wider audience while retaining your existing customers. This is where a robust marketing plan comes in handy.
One of the most common ways to market your product is to set up an online store.
Check how Dukaan helps you in setting up your online store in just four simple steps!
Step 1 – Sign up for Dukaan – Web Version | Android App | iOS App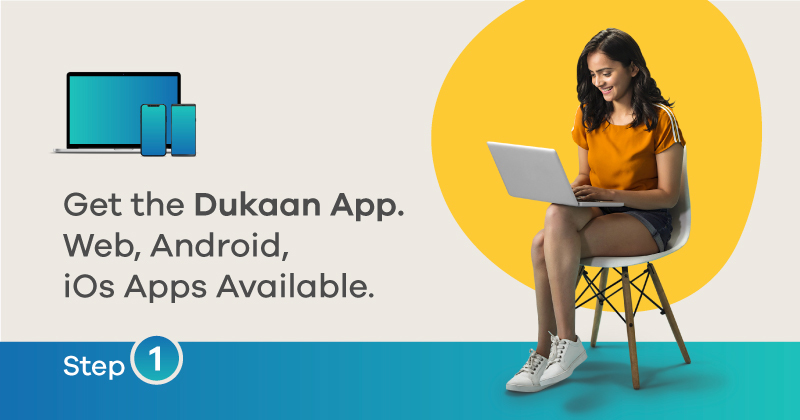 Just give your mobile number, verify OTP and you're in.
Step 2 – Choose your store name and category.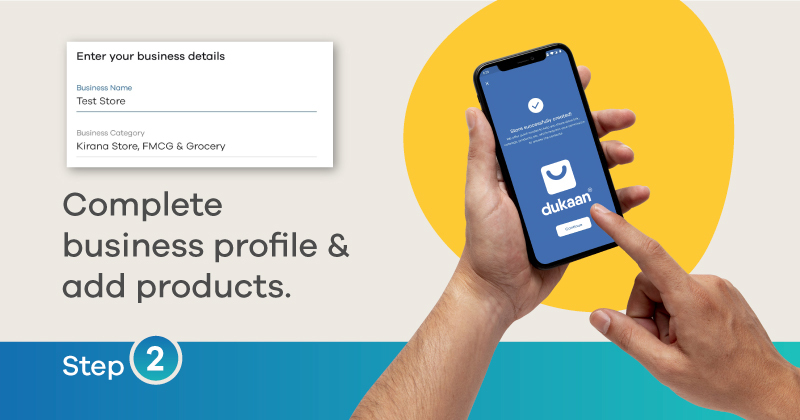 Step 3 – Upload your products.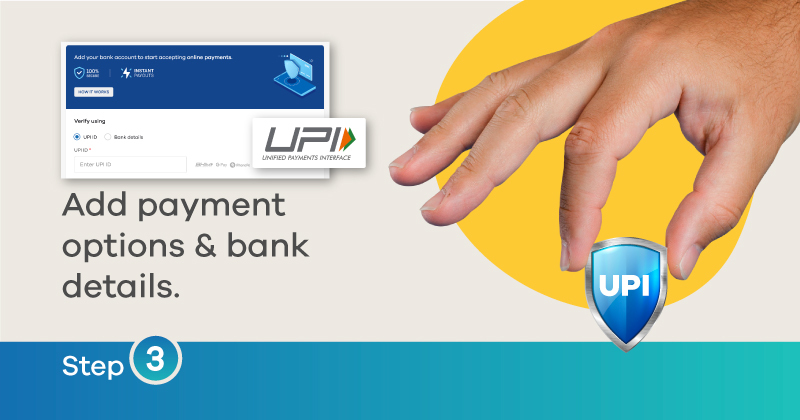 Step 4 – Promote your Dukaan store.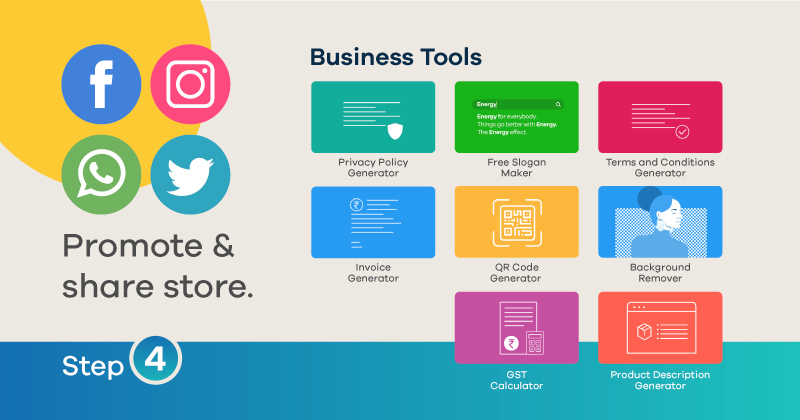 Simple! Isn't it?
Social media is another great platform to market your products. Here are some free business tools that you may use to amp up your marketing game.
FAQs
Which business sector is the most profitable in India?
Currently, the of organic, natural, and handcrafted goods is the most profitable business in India.
Which agricultural business is most profitable in India?
Organic foods are the top business in the agricultural sector. This is a real estate-intensive business, but the rewards are worth it.
Which business is the most profitable business in India?
Fast Moving Consumer Goods (FMCG) are the most profitable when it comes to the retail industry. One can easily get into this industry by selling these products through a shop or online and earn profits.