Are you looking for ideas to start a successful business in Delhi? Here are small business ideas in Delhi with low investment and high returns.
Delhi is the political center of the country. The cosmopolitan city accommodates the head offices of many multinational companies. Its capital status has created a sustainable business environment and scope for significant investments.
In addition to these benefits, there are many reasons to start a business in Delhi.
What are the reasons to start a business in Delhi?
Let's look into some top reasons that make Delhi a conducive city for businesses.
A well-connected city
Delhi is well-connected to its neighboring states through buses and trains. The inter-city transportation in Delhi is well-laid out. Delhi Metro links 285 stations and is considered a national revolution in mass transportation.
The Indira Gandhi International Airport, located 15 kilometers away from the city center, handles more than 60 million passengers traveling in and out of the country every year.
Sound infrastructure
In recent years, economic growth and investments from foreign allies have empowered some significant changes in the infrastructure of the city. Delhi stands equal to some of the busiest cities in the world in terms of transportation, healthcare, and sanitation. The sound infrastructure creates many opportunities for investment in different businesses in Delhi.
Massive consumer market
In recent years, Delhi has evolved into a large consumer and retail market. The increase in the annual income level of the middle-class sector is an important reason behind the trend.
Research has shown that people from the middle-class sectors of big cities in India try to replicate the lifestyle of their counterparts from well-developed countries. As a result, they spend boldly on different types of commodities. Their consumption, saving, and lifestyle needs have begun to diversify positively.
Increased growth of the manufacturing sector
Delhi is home to several small and big industries. The manufacturing division for consumer goods is thriving. The most important manufacturing sectors are garments, home consumables, leather, electronic goods, metals, and pharmaceuticals. Apart from generating employment, the manufacturing sector paves the way for multiple retail ideas.
Skilled workforce
Delhi is home to some of the major institutions with the highest academic performance in the country. Some of them are IIT Delhi, JNU, the University of Delhi, and so on. The city has colleges that offer courses in many disciplines such as accounts, marketing, IT, etc. Finding the right skill set for your enterprise will not be a difficult task while you are in Delhi.
The large pool of skilled labor in Delhi is one of the important reasons for its industrialization. The abundance of skilled labor has also attracted big foreign investments into the city.
Business Ideas in Delhi
Here are some of the most lucrative business ideas in Delhi to pursue.
1. Food and beverage
Delhi has always been an excellent destination for foodies. Locals and travelers alike love to experiment with the different forms of food in the city. From expensive fine-dining restaurants to simple "ghar ka khana" dhabas, Delhi has it all!
While the pandemic may have pinched into the profitability of the industry, business is bound to pick up once the phase is over.
In addition to the restaurant business, tiffin services and catering services are also gaining popularity. From serving food for corporate events and family functions to delivering home-cooked food for COVID patients, many Delhi food businesses can be highly profitable.
2. Real estate
Despite the lockdown, the real estate scene in Delhi is promising. People seem to have realized the importance of investing in properties that would serve as a permanent source of income.
As a preferred location for several multinational companies, Delhi showcases tremendous growth potential in the commercial real estate sector. Industry experts predict an upward swing in demand for the industrial warehousing and logistics park segment in the next three years.
Incumbents in the industry are observing an increasing demand among large corporations for office spaces. Few businesses are cutting down on their requirements and looking for small and medium-sized offices. Additionally, affordable luxury properties have been set up across the city at affordable prices.
The government has also played an essential role in keeping the industry afloat. Measures such as reduction in stamp duty, relief for mortgages, loans, etc. have added more optimism for the industry.
In the upcoming years, the real estate sector will adopt the digital way to move ahead swiftly. Modern communication tools such as online consultations, online photo galleries, video conferencing, and virtual home tours will be prioritized.
3. Online retail stores
Delhi is home to one of the most thriving retail markets in the country. Backed by a strong manufacturing sector and easy accessibility in and around Delhi, the retail market offers a whole range of consumer goods.
Delhi has the highest concentration of households. Its per capita income is one of the highest among the North Indian states. The city is the largest market for high-end consumer durables. It is also the second most prosperous one in India.
With the onset of the pandemic, eCommerce has become the buzzword. Conventional retailers are moving their business online to reach out to more customers. Many start-ups are working exclusively in the digital mode. They are offering several products like clothes, fashion accessories, cosmetics, home décor, kitchen essentials, and so on.
The comfort of running a business from your home and the availability of simple and easy solutions, like the Dukaan app, have empowered many young adults and women to run online businesses successfully.
The competition in the online retail space is intense. However, new business ideas in Delhi can expand your existing business base by many folds. This will also increase your profit margins significantly.
4. B2B online stores
Delhi is one of the largest wholesale markets in India. Traders from different parts of the country visit Delhi to purchase goods for their business.
Create an online platform that allows you to sell products in bulk and at wholesale prices to small as well as medium-sized business owners across the country. The most significant advantage of this business is that it does not demand huge investments or inventory maintenance.
Your online platform will showcase products from manufacturers, distributors, and dealers from in and around Delhi. The platform must be equipped with secure payment methods for easy transactions.
As the owner of the online platform, you will earn by charging commissions from the sellers.
5. Homestays
Domestic tourism is expected to take an upsurge in the coming years. Hotels and lodges may be too mainstream for travelers amidst the pandemic. Homestays are quieter and safer than the more commercial options. They make the practice of social distancing easy and can help avoid too much crowd.
To start a homestay business, you must obtain a homestay license and register your business with the tourism department. Homestay businesses must always adhere to safety protocols and government-issued regulations.
Online presence is essential to showcase the unique aspects of your accommodation.
6. Online teaching
The pandemic seems to have changed education forever. With schools and colleges closed across the country, students are forced to look for alternate options.
In the last 12 to 15 months, several members of the teaching sector have turned to online platforms to practice their profession. Digitizing of teaching has dissolved boundaries and opened up a whole array of opportunities for teachers.
Online teaching allows professionals to focus on content delivery and student engagement efficiently. The cost per student is also much lower. With very minimal investment in the right online tools, the online teaching sector can be a successful business.
Home tutoring, language classes, exam preparation courses, arts and crafts, musical instruments, etc. are some booming online teaching ideas.
7. Digital marketing
Digitization has become a business mandate in the post-COVID world. More and more industries are moving their business online. Many more are focused on making a solid online presence.
A good digital marketing company is needed to take care of the online aspect of any business.
In India, the market size of the digital advertising industry is over 160 billion. Entrepreneurs can explore several digital marketing verticals such as blog writing, graphic designing, meme creation, affiliate marketing, etc.
8. Interior designing
Delhi is estimated to be the most populous city in the world by 2028. More people are migrating to Delhi for work and education. This will spring up more housing projects and commercial buildings. Eventually, interior designing projects can be expected to be on the rise too.
Independent, qualified interior designers can flourish in Delhi by starting their agencies. Interior designing is one of the few ideas that does not require huge investment. In fact, a simple home office setup can be sufficient to run the business.
An online platform that showcases your work coupled with a good marketing strategy will enable you to gain tie-ups with growing business contractors in the city.
9. Tourism and leisure
The year 2020 was not a good one for the tourism sector. But with the rise in the number of vaccinated individuals, more and more people are planning their holiday.
However, many countries are yet to open up their borders. So, travelers across the country are considering domestic options.
Delhi has a rich culture and heritage. The top attractions of the city include UNESCO Heritage sites such as Jama Masjid, Humayun's Tomb, Red Fort, etc. Delhi is also a comfortable transit point for people traveling to Haridwar, Kedarnath, and Badrinath.
Tourist operators and travel agents who modify their business operations to meet the COVID safety guidelines will have a competitive edge over the others. The focus will be more experiential traveling and ensuring that safety is met at all times.
Incumbents and new entrants must work on creating better travel infrastructure. Travelers would prefer interesting itineraries that offer unique experiences than the more conventional ways of exploring Delhi and its neighboring areas.
The use of technology to facilitate touchless interactions and payment methods will be well-received by travelers.
10. Pharmaceutical store
The pharmaceutical industry in India is likely to grow by three times in the next ten years. Starting a retail pharmacy store or a wholesale pharmacy outlet is one of the most profitable businesses. A medical store offers high margins and remains unaffected by an economic crisis.
To start a pharmaceutical outlet in Delhi, you must be a registered pharmacist or must hire one. You should invest in building a store with sufficient cupboards and drawers. A well-organized store is essential for smooth business operations.
Pharmaceutical stores can be of three types – an independent store, a franchise, or an online pharmacy. As an independent store owner, you must be vigilant about the location of the store. A pharmacy located near hospitals or dispensaries tends to thrive better.
A franchise store is an easier way to enter the market. The investment may be slightly higher than opting to stay independent. In contrast, online pharmacies are quickly gaining momentum. The investment needed for an online setup is lower.
11. Chocolate making
Millennials love chocolates. In India, the retail sales of chocolates amount to almost 2 billion every year. Chocolatiers can start a successful business with minimal investment.
More people are using chocolates in the place of traditional sweets to celebrate festivals and important events. Elegantly packages of chocolates are also used as gifts in many organizations.
Unique flavors and innovative packaging empower chocolate business ideas in Delhi. Also, chocolatiers working out of their kitchen can take a share of the big pie by setting up an online business.
Dukaan empowers traders and entrepreneurs with a robust DIY platform to implement their ideas in Delhi. Dukaan is all you need if you have a strong business plan. It makes it easier for you to succeed comfortably in a megacity like Delhi with no need for complex programming skills or IT literacy.
Why keep planning about your business when you can start your online business with just 4 simple steps?
Step 1 – Sign up for Dukaan – Web Version | Android App | iOS App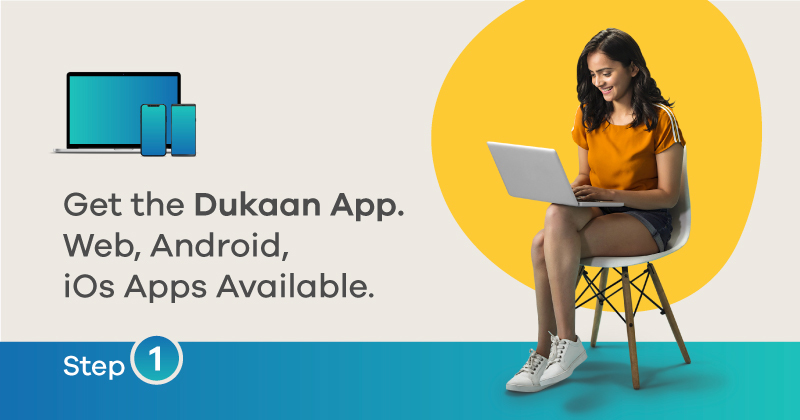 Just give your mobile number, verify OTP and you're in.
Step 2 – Choose your store name and category.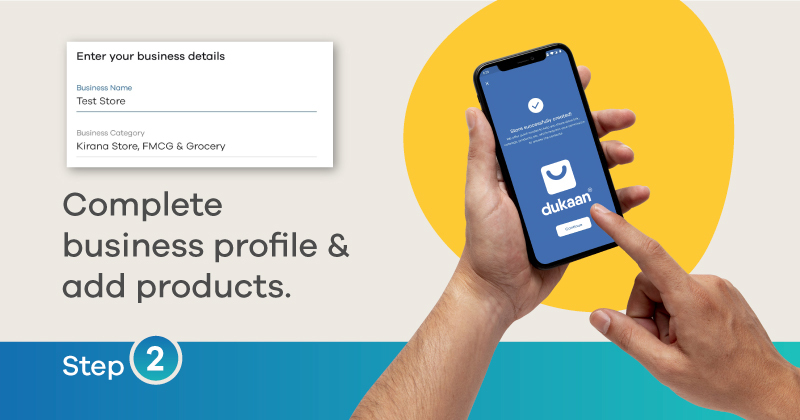 Step 3 – Upload your products.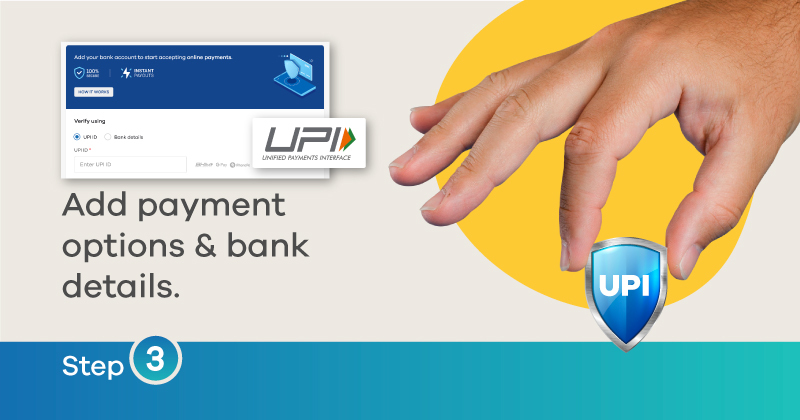 Step 4 – Promote your Dukaan store.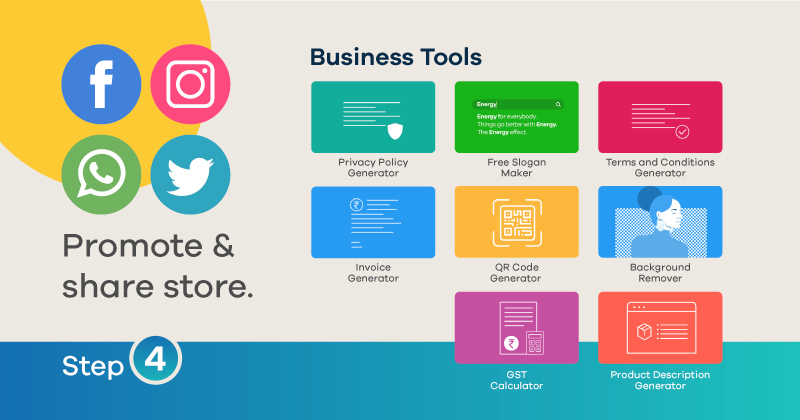 Simple! Isn't it?
FAQs
What businesses can I start in Delhi?
T-Shirt Printing Business
E-Commerce
Website Designing Company
What business can I start with 10k?
Blogging
Travel Agency
Photography
Tiffin Service
Social media management
What kind of business can I do at home?
Today, you can make a business out of just about anything - online tuition, groceries, food delivery, restaurant, baking, clothes, art, electronics, etc.
Final Words
A few years back, the World Bank released a study that declared Delhi the most accessible place to start and continue a business. The study also examined different factors like property registration, applying for different permits, paying taxes, protecting investors, dealing with insolvency, and enforcing contracts.
Till today, Delhi continues to be one of the top choices to start a successful business.