Are you looking for ideas to start a successful small business in Mumbai? Here are nine practical business ideas in Mumbai with low investment and high returns.
Mumbai is a commercial, financial, and entertainment hub of India. The capital city of the state of Maharashtra is the economic nerve centre of the country. Being India's most populous city, Mumbai offers excellent business opportunities in both consumer and industrial sectors. Owning a business in Mumbai is a golden opportunity for any entrepreneur.
Mumbai is the city that never sleeps. It is a melting pot of different cultures, races, religions, and ethnicities. Mumbai is home to the corporate offices of many businesses, banks, and IT companies. It also has manufacturing hubs and has the busiest airport and seaport. The city is home to several millionaires and billionaires in India. You can join their league by starting a small business that grows with time!
Mumbai's culture makes it a great place for budding entrepreneurs to build successful small businesses. With its huge market, easy availability of capital and workforce, Mumbai is a fertile ground for businesses to flourish. The city offers opportunities to launch a successful small business in diverse industry segments such as textiles, education, travel, food and beverages, information technology, and finance. One can start a small business in any of these segments with investments as low as Rs 10,000.
Business Ideas in Mumbai
Here are some of the most lucrative business ideas in Mumbai to pursue.
1. Food Business
There is no business like the food business. This holds true for a metro city like Mumbai that is a melting pot of cultures and cuisines. There are many opportunities within the food business for an entrepreneur.
Restaurants
Mumbai has corporate offices of many industries, banks, financial institutions, and also several IT companies. The cosmopolitan nature of the city offers ample opportunities for restaurants and eateries.
Home-cooked food deliveries
With WFH (Work from Home), there is increasing demand for home-cooked food deliveries across the city. If you are someone who loves cooking, someone with a repertoire of special food recipes collected from your grandmother, then there is a market for your culinary skills. If you are an expert in one dish and confident that no one can prepare it like you do, you can also start a business from your kitchen with minimal investment.
Seafood delivery
Mumbai is one of the major consumption centres of seafood. If you like to wake up early to get to the market and buy the day's fresh catch from the sea, you can supply seafood to individuals and restaurants.
Catering services
As celebrations are limited to homes these days, there is an emerging opportunity for catering services. With a limited number of people attending these events, the cost and earnings involved are low, which the traditional caterers cannot meet. So, if you can prepare delicious food for 20 to 50 people, you can tap this opportunity with limited investments.
2. Textiles – Cloth and Ready-made Garments
Mumbai is one of the important hubs of the clothing trade in India. Dhirubhai Ambani started textile trading at Mooljee Jaitha, a wholesale cloth market in the city. He is a symbol of great entrepreneurial success, and you can follow in his footsteps.
There are wholesale markets for traditional wear like sarees, dress material, Indian ethnic suits, sherwanis, and formal wear such as suits. One can also get ready-made garments at the right price for people of all ages, from children to adults.
Though there are opportunities across different categories of clothing, you cannot be present in all. This is true, especially if you are doing business for the first time. First, decide the category (cloth or ready-made garments) and then further classify them into sub-segments based on your target customer. The category you choose will also be dependent on your capacity to invest in the business.
Once you have decided the category and the investment capital, all you have to do is buy products from the market and open your first online store. Dukaan can help you set up your online store easily. Your main market may be Mumbai, but with an online presence you can sell your products across India.
3. Leather Products
As Mumbai is home to the Hindi film industry, the city is also one of the top fashion destinations of the country. Along with a thriving textile business, Mumbai has a wholesale market for leather products. In the market, you can easily procure low- to medium-priced regular products and high-priced luxury products.
The fine craftsmanship available in the Mumbai market offers you an opportunity to sell quality products that can match the best global brands at a fraction of the price. You can get genuine leather products such as wallets, jackets, belts, boots, handbags, travel bags, and other accessories. You can also buy office leather products such as folders and backpacks.
As there are chances of counterfeit products being sold, it will be better for you to gain some knowledge about this business from an experienced person. You can also find out more about the different leather markets in Mumbai and their areas of specialization. This will be helpful when you decide on a specific category to start your business.
4. Home Décor Products
Mumbai also shelters top industrialist bankers, film stars, and wealthy business persons who live in impressive homes. Hence the city has a very thriving market for home décor products. With increasing aspirations, the middle class also wants to adorn their homes with sophisticated decorative products.
Mumbai is a major trading and distribution centre for home décor products. You will thus have access to a great collection of products that will help you cater to the city and across India.
Home décor products can be classified into arts and paintings, decorative lightings, chandeliers, glassware, furniture, curtains, carpets, and exquisite cutleries. Home décor also includes metal wares such as wrought iron, copper, and brass pieces.
In this business, one has to be very quality conscious, have an eye for detail, and a creative mindset to excel. You need to understand your customer preferences, so you can source quality products. Home décor is a very customer-focused business, and you should be motivated in your efforts to establish your brand in the initial phase.
Based on your investment potential, you can decide on one product line and become an expert in that. You can later branch into other product lines.
5. Beauty and Wellness Products
The demand for wellness and beauty products is increasing with higher aspiration levels. There is also an increased awareness of keeping oneself healthy and fit after the COVID-19 pandemic.
Beauty products, no longer a female preserve, have transcended the gender divide. An increasing proportion of males are shopping for beauty products in their desire to groom themselves and look good. Many companies are also launching grooming products created for modern men. After the pandemic, the demand for wellness products is on the rise among both males and females.
You don't need high investment to start a beauty and wellness product business. However, you need to be particular about the quality of products since these can affect a person's health. You need to be aware of government certifications needed for different product categories.
Beauty products can be classified into skincare, haircare, perfumes, and treatment range. Nowadays, new categories are emerging, for instance, natural or organic products that do not use chemicals.
Wellness products can be classified into immunity boosters, protein and vitamin supplements, weight loss, and other categories. There is a renewed interest in traditional Indian Ayurveda products.
You can sell to both individuals as well as salons and spas.
6. Flowers and Gift Stores
Flowers have long been a favourite way to convey best wishes on occasions such as birthdays, anniversaries, or any achievement.
Even in the absence of formal ceremonies, flowers and gifts continue to be an excellent way to wish people. In fact, flowers and gifts have become even more important in present times.
To start a business in flowers and gifts, you need to know which flowers and gifts are suitable for which occasions. Before starting the business, you should visit the main flower market in Dadar. There are many wholesale markets in the city for sourcing gifts at a low cost. With little investment, you can get going in this business.
7. Training and Coaching
One field that has changed permanently due to the global pandemic is education. With students having more free time, there is a demand for new skills to learn. Another factor driving the need for coaching and training is additional knowledge among students, professionals, and business persons.
You can become a trainer or a coach in one of the following areas that offer opportunities in the future.
Health and wellness
Yoga
If you are a trained Yoga practitioner and teacher, you can start an online Yoga class. You need a good camera and microphone to stream the classes.
Fitness training
If you are a qualified fitness trainer, you can start an online fitness class or become a personal trainer.
Creative skill development
Jewellery design
If this interests you and if you have the necessary knowledge, you can train students through recorded video lessons or live streaming. You can create a course kit for the practical learning of students.
Art
If you are passionate about art and are talented in this field, you can offer training programmes on sketching. You can offer a specialized painting programme such as portrait or landscape painting.
Digital skills
Digital marketing and sales
You can offer learning programmes on website development. You can also deliver training on search engine optimization, social media advertisement, and Google Adwords.
Soft skills development
Communication and Presentation
You can offer English verbal communication training. You can offer a programme on creating and delivering effective presentations.
8. Travel business
Even as travel is being restricted in the face of the COVID-19 pandemic, people still need to travel. Mumbai is India's financial and commercial capital, so the city offers domestic and international travel opportunities.
In fact, right now there are several travel restrictions and regulations. There is a need to meet different state requirements for testing and quarantine within the domestic travel segment. Travellers want their agents to take care of all these. They also need safe transport to travel to and from airports and stations.
Many countries have limited the entry of Indians or have strict testing and quarantine requirements. Travellers need to be vaccinated with specified vaccines as approved by a country. People often have to travel for urgent business or personal emergencies. Students are travelling abroad to join their classes in foreign universities.
You can focus on one of the following travel services opportunities.
Ticketing and compliance services
Ticket booking to ensure compliance with destination regulations.
Transport services
Car rental services
Visa services
Visa application and processing services
Tours
Organizing domestic and international packaged tours at safe destinations
9. IT products and services
As online education and WFH become the norm, IT products and services are needed more and more. People need cell phones, tablets, laptops, computers, and accessories for work, education, and entertainment.
There is a problem of authenticity with online marketplaces, and this presents an opportunity. Increasingly, customers want proximity to sellers for convenience of service. You can position your product business to meet the needs of the customers.
The IT products business requires you to invest money and also build technical know-how. The IT services business requires you to invest time to build technology capabilities and develop excellent sales skills.
It is extremely easy for local businesses to set up an online store using the Dukaan. Businesses can share the online store link through WhatsApp to receive orders from customers. Any local business can set up its online store on Dukaan in 4 simple steps!
Step 1 – Sign up for Dukaan – Web Version | Android App | iOS App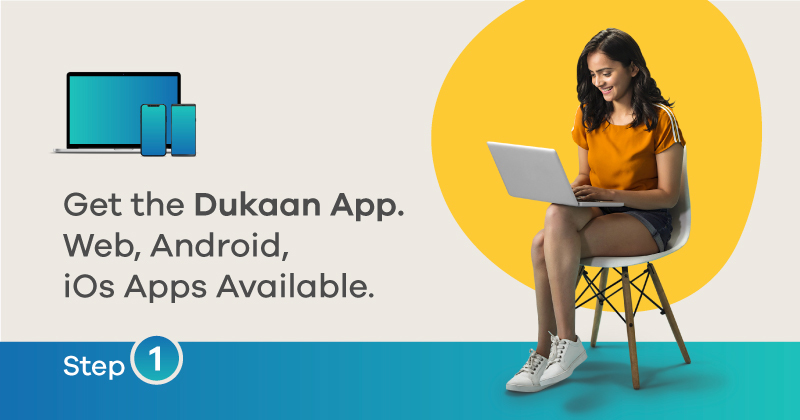 Just give your mobile number, verify OTP and you're in.
Step 2 – Choose your store name and category.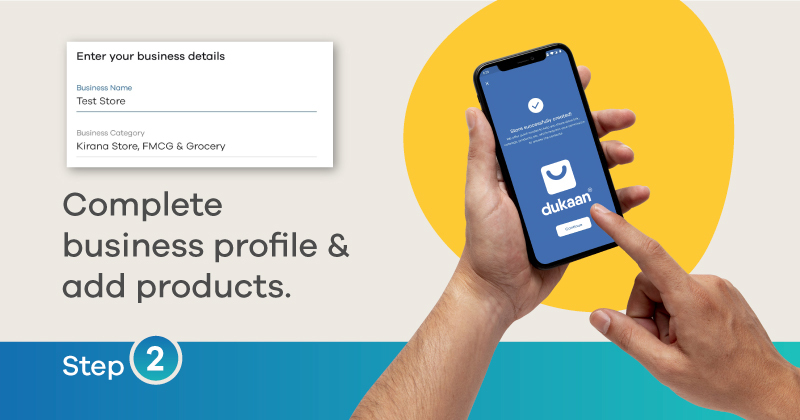 Step 3 – Upload your products.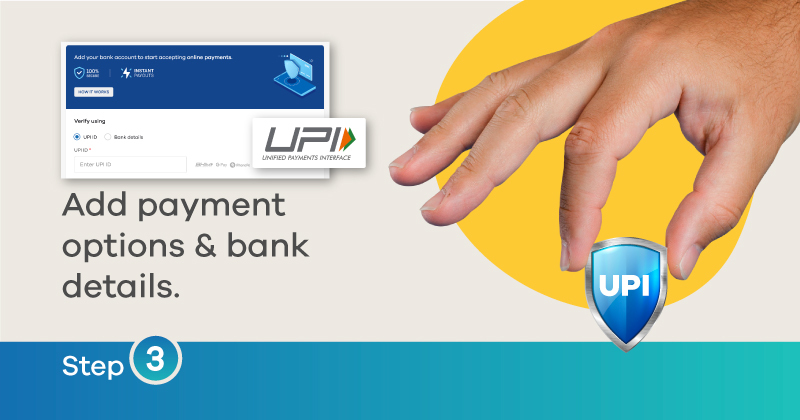 Step 4 – Promote your Dukaan store.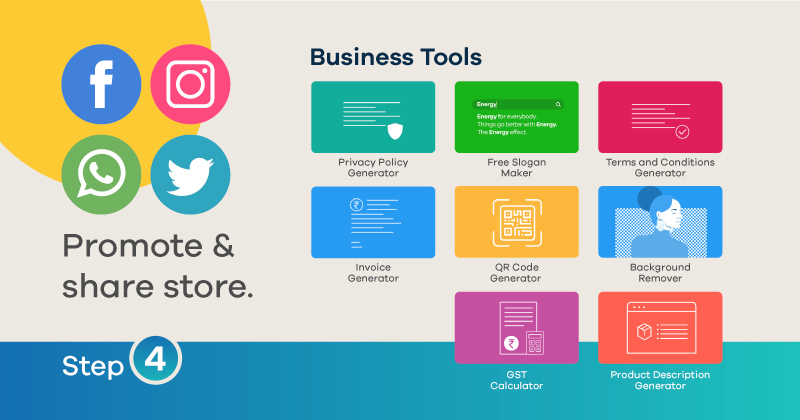 Simple! Isn't it?
FAQs
Which business is profitable in Mumbai?
There are many businesses that make money in Mumbai, but you should consider:
Recruitment Firm
Real Estate Consultant
Grocery Delivery Service
What kind of business can I do at home in Mumbai?
Today, you can make a business out of just about anything - online tuition, groceries, food delivery, restaurant, baking, clothes, art, electronics, etc.