Looking to start a business in Chennai? Look no further. Here are 15 business ideas in Chennai for the entrepreneur in you.
Chennai is the capital of Tamil Nadu and the sixth most populous metropolitan city in the country. It is an economic powerhouse located on the southeast coast of the country.
There is immense scope for small businesses in Chennai. The city has an established industrial base in major sectors, such as automobiles, information technology, healthcare, and hardware manufacturing.
The presence of ports along Chennai's large coastline has established the city as the industrial hub it is today. According to FICCI, Chennai ranked fourth in overall tax collection at INR 74,000 crore between 2018 and 2019. The report further stated that the automobile, electronic hardware, and information technology and information technology-enabled services (IT-ITeS) sectors are the three pillars of Chennai's economy.
The city houses almost one-third of the automobile industry and is fondly known as the "Detroit of India." It is ranked second in the production of electronic hardware in the country.
With a revenue of over USD 18.51 billion, the IT-ITeS sector has generated direct employment for over 4,00,000 people in Chennai. The city also attracts close to 45% of the health tourists coming to India and is known as the "Health Capital of India."
Chennai has been able to grow across these sectors over the past few decades. As a result, several business opportunities exist in the city for small- and medium-sized businesses.
Business Ideas in Chennai
The strong industrial base in India has opened up a plethora of opportunities for small businesses.
Here are some of the most lucrative business ideas in Chennai to pursue.
1. Fresh Juice Kiosk
The weather in Chennai is hot and humid due to the large coastline. As a result, you can always expect customers with a fresh juice kiosk. You can look at setting up a fresh fruit and vegetable juice kiosk in Chennai to provide people fresh and healthy alternatives to sugary beverages.
2. Delivery Services
You can tie up with established names and start your delivery service in Chennai. You can take a franchise of courier companies or tie up with food and material delivery companies and work as a freelancer. With industry activity on the rise, it is expected that the delivery service demand will also continue to climb in the city.
3. Domestic Worker Services
There is a lot of demand for domestic workers in the city. You can look at launching your domestic worker network or set up an agency to provide domestic workers to households and offices in Chennai. This business has a lot of growth potential.
4. Babysitting Services
There is a great demand for babysitting services in Chennai due to the rising number of working-class professionals in the city. In case you are looking to launch your babysitting service or start your agency providing these services, there is significant potential for growth in the short run.
5. Blogging
You can set up your blog and start sharing your knowledge and experience with the world from the comfort of your home in Chennai. You can take this up if you have a penchant for writing, teaching, or sharing your knowledge and expertise with the world. You do not need too much money to set up your blog; you can also get started for free.
6. IT Services Company
There is a large availability of industry-ready talent in Chennai. As a result, if you have the expertise and technical know-how, you can look at launching your own IT service company in the city. You can service foreign or domestic clients with your company, focusing on areas such as software development, website development, back-end management, and maintenance work for domestic and international clients.
7. Auto Component Manufacturing
Chennai fulfills over 40% of the auto component requirements in the country. The city already has an established base in the automobile industry, and there is a strong demand for auto components. There is potential for strong growth in a few years in this business.
8. Hospital
Chennai is established as a hub for medical tourism. A large number of foreign visitors come to Chennai to meet their medical requirements. In addition, there is a large domestic base that can be tapped into. Opening a hospital in Chennai will require a huge investment, and you should have some experience in managing such a setup.
9. Logistics Company
Due to a large amount of industrial activity taking place in the city, there is substantial growth potential in opening a logistics company in Chennai. It can either be a road, air, or sea transport agency dealing with local businesses in the city. You can look at solving the logistical issues being faced by local businesses in Chennai.
10. Event Management Agency
As a lot of domestic and international companies have their base in Chennai, you can start an event management agency to cater to the requirements of local businesses. You can focus on corporate, government, or small businesses and fulfill their event requirements.
11. Mobile Food Truck
You do not need to open a big restaurant today with a huge rental charge. You can always get started on your journey to becoming a food entrepreneur by launching a mobile food truck in Chennai. You will have to do the required market research to see what will work in the area you wish to target. With a mobile food truck, you can establish your brand in the locality by providing clean, healthy, and hygienic food to your customers.
12. Digital Marketing Agency
A lot of businesses have cut down their marketing budgets from traditional mediums and are focusing on digital platforms. It is the right time to launch your digital marketing agency and start offering services to local businesses in Chennai. You will require knowledge about digital marketing tools and how to deal with clients and fulfill their requirements.
13. Vacation Rental
There is a lot of demand for vacation rental homes in Chennai. Due to the rising medical tourism numbers and overall tourists in general, you can look at launching your own vacation rental business in the city. You can focus on any one of the target segments and keep your location central to the visiting points of the target group. By setting up in an accessible location, you will be able to attract ample customers.
14. Personalized Gifting
There is a strong demand for personalized gifting because people prefer personalized gifts rather than standard options. You can pick the corporate or personal sectors and focus on them to build your list of options and inventory. Personalized gifts add a lot of value to the gifting experience and have the potential to scale up quickly.
Conducting Business in Chennai
Chennai is known not only for its Chettinad cuisine and arts and culture but also as the leading industrial hub of the country. Tamil Nadu ranked 14th in the 2019 state-level list of Ease of Doing Business in India, according to the Department for Promotion of Industry and Internal Trade (DPIIT), Government of India.
The factors that make Chennai a business-friendly city in India are,
SEZ policy: The special economic zones (SEZ) policies in Tamil Nadu are one of the key performance areas for the city. It ranks high on the parameters listed by export-focused businesses due to its business-friendly policies. The single-window clearance mechanism backed by other simple procedures makes Chennai a favorite city for businesses.
Infrastructure: Chennai has ports, airports, metros, and a well-developed road network. All the factors that are required to drive industrial growth are available in Chennai. The strong infrastructure has been able to position the city among the best industrial hubs in India.
Talent pool: A large number of educational institutions have been established near its coastline over the years. There is a wide availability of talented resources in Chennai. The workforce available in Chennai is 10% to 30% cheaper compared to other metropolitan cities such as Bengaluru, Pune, or Delhi NCR.
Government support: The state government has been supportive of businesses over the years. The mechanism and laws required to set up and manage businesses are simpler in Chennai compared to other cities.
Conclusion
Chennai has grown tremendously over the past few decades. With stable macroeconomic indicators, it is expected that the city will continue its growth even in the coming years. This article outlined a wide variety of business ideas that can be taken up in Chennai.
Finalize your budget and draw up a business plan before you launch your business in Chennai. It is suggested that you open a business in an area in which you are interested. For instance, if you like arts and crafts, you can look at launching a business in that field. Similarly, you may be interested in consulting, dancing, writing, marketing, or teaching.
Gone are the days when you needed a full-fledged store on a huge rental charge to get your business off the ground. You can get started and launch your online store with Dukaan in 4 easy steps.
Step 1 – Sign up for Dukaan – Web Version | Android App | iOS App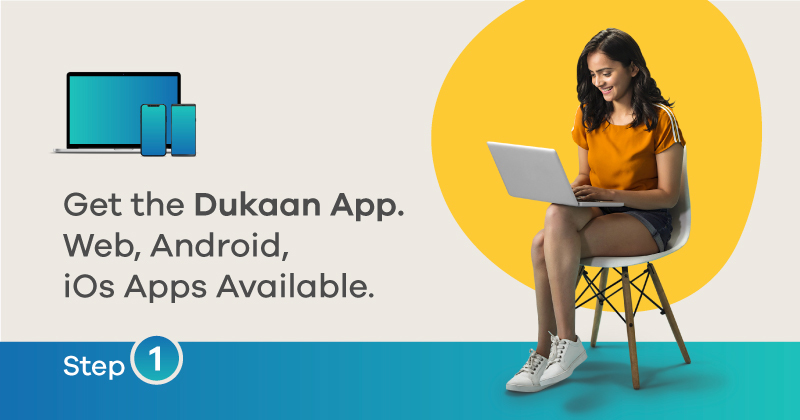 Just give your mobile number, verify OTP and you're in.
Step 2 – Choose your store name and category.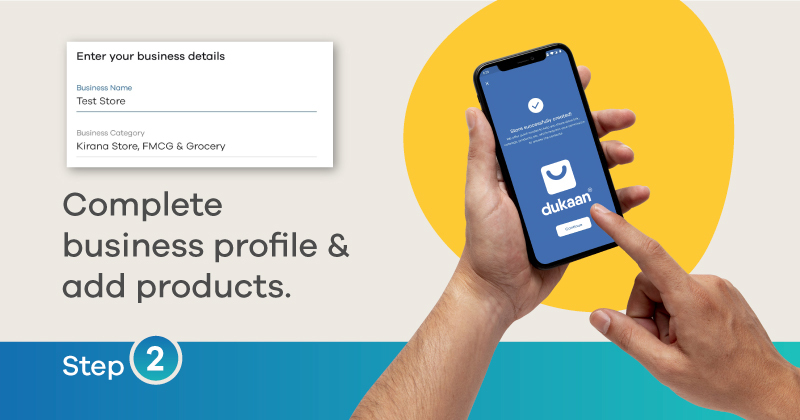 Step 3 – Upload your products.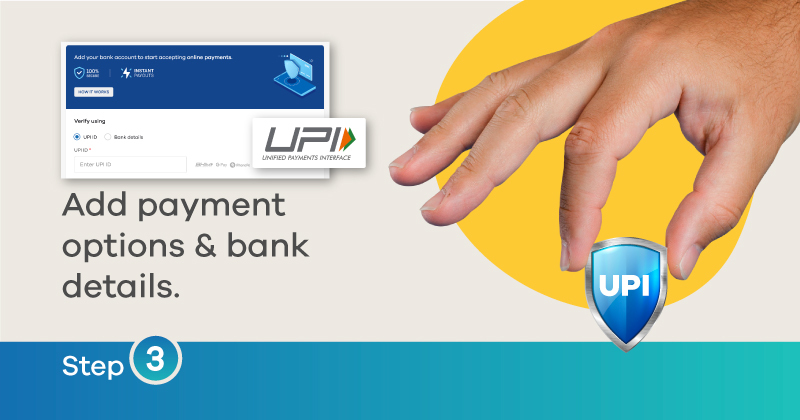 Step 4 – Promote your Dukaan store.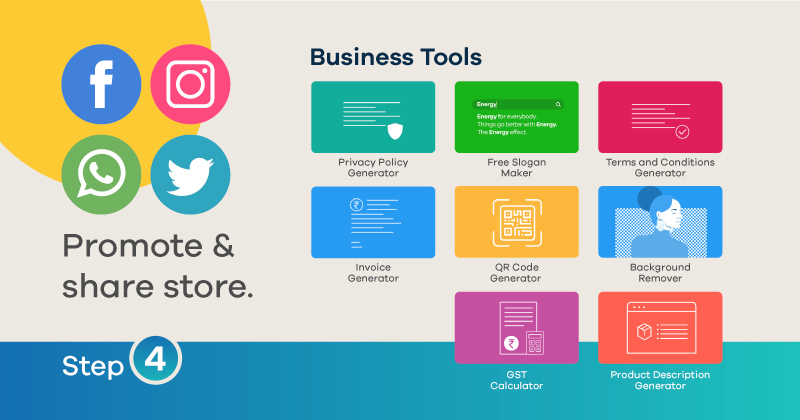 Simple! Isn't it?
FAQs
What businesses can I start in Chennai?
Here are a few businesses you can start with:
Electronics Repair
Event Planning
Computer Training Center
Printing/Photocopying
Coffee and Tea Shop
What kind of business can I do at home?
Today, you can make a business out of just about anything - online tuition, groceries, food delivery, restaurant, baking, clothes, art, electronics, etc.
Which businesses are most profitable?
Food delivery, ecommerce, baking, catering services, and restaurants are profitable in chennai.