Looking to start a business in Kerala? Look no further. Here are 15+ new business ideas in Kerala for the entrepreneur in you.
Referred to as God's own country, Kerala is a south Indian state situated on the Malabar coast of India. It shares its borders with Karnataka in the north and Tamil Nadu in the east. Kerala has a long coastline along the Arabian Sea, scenic backwaters, pristine beaches, and coffee plantations.
Kerala is famous for its ancient ties with Gulf countries. At any moment, an estimated 10% of Kerala's working population is in Gulf countries, earning money to send back home. The annual remittances from Gulf countries contribute to the state's economy, leading to a demand for products and services.
The high literacy rate of Kerala with robust infrastructure and good land, air, and sea connectivity make it an ideal place to start a small business. Kerala has a traditionally strong agriculture economy and a booming service sector. This makes it possible to launch a profitable small business with investments as low as INR 10,000.
Small Business Ideas in Kerala
Here are some of the most lucrative small business ideas in Kerala to pursue.
1. Trade of Spices
Kerala's spices are world-renowned. Kerala has created a name for itself in the global spice market with its variety and rich flavor. Keralite pepper and cardamom have attained global fame. The other spices for which Kerala is famous are turmeric, cardamom, ginger, cinnamon, and clove.
Spices are used in everyday cooking and have applications in preservatives, indigenous medicines, and perfumes. The demand for spices will continue to rise. Presently, it offers a lucrative opportunity to start a small business.
You can start selling Kerala spices as packaged products directly to the consumers through online channels. You can begin with just one product and build your brand as an authentic spice merchant.
2. Packaged Processed Foods
Kerala grows high nutritional grains and pulses that can be powdered and sold in packages. You can source high nutritional food items such as jackfruit and ragi from wholesale food and vegetable markets at a low cost. These food items are dried using solar dryers and powdered using grinders. The machinery is not very expensive and the space requirement is small.
You need to have an investment capital of INR 2 lakh for this small business. You can get financial assistance from the government or banks, as food is a priority sector. You can also get training from the Kerala government's Integrated Rural Technology Centre. You can meet entrepreneurs in the state who are making good returns for a better understanding of the business.
Once you set up your online store, you can sell your products in Kerala and outside the state.
3. Vehicle Maintenance Services (Spare Parts, Accessories, and Servicing)
The remittances from the Gulf countries have created a strong market for automobiles in Kerala. The 20 km stretch on the highway outside Kochi connecting Kalamassery to Aroor has the largest concentration of automobile showrooms in India. Toyota's largest showroom in Asia is in Kalamassery.
In Kerala, the mid-size car market has grown with the luxury segment. After the coronavirus pandemic, there has been a perceptible shift in people's preference for private transport. This will further improve the market for passenger vehicles in the state.
You can start a business in vehicle maintenance services for a specific automobile brand and product line. Counterfeit spare parts are a major problem in the automobile services industry. You can build your brand on the authenticity of spare parts sold through your online stores. You can also sell genuine, branded accessories through your online store. After establishing your credibility, you can venture into servicing business.
4. Textiles: Sarees
The two symbols of prosperity in Kerala are gold and sarees. As you move out of Kochi Airport, you will see hoardings of these products along the way.
Kerala is famous for Balaramapuram sarees, named after the town where they are manufactured. The town is 15 kilometers away from the capital city of Thiruvananthapuram. Balaramapuram sarees, known across the world as Kerala kasavu sarees, are made from the finest silk and natural dyes.
You can set up an online store to sell these sarees to women from Kerala settled in other states or countries. As the festival of Onam approaches, it will be the most appropriate time to launch your business. The reduction in travel opportunities due to COVID-19 is favorable for online textile businesses. People now resort to online shopping to meet their needs. Further, you can target seasonal opportunities, such as Christian bridal wear with a Kerala touch during the wedding season in the future.
Moreover, you can source various types of sarees from different states to market to women in Kerala. Banarasi silk sarees from Uttar Pradesh and Kanchipuram silk sarees from Tamil Nadu are the foremost options.
If you can provide authentic products at the right cost, you are sure to get success.
New Business Ideas in Kerala
5. Tourism
Kerala has won many awards for its tourism sector, both nationally and internationally. Tourism contributes significantly to Kerala's economy, generating more than 20% of employment in the state. Tourism has been affected by the COVID-19 pandemic, leading to a significant loss of livelihood for many in the state.
The government of Kerala is taking steps to revive tourism in the state. There is an emphasis on 100% vaccination of employees working in the sector. The COVID-19 protocol has been relaxed for travelers vaccinated with at least one dose of the vaccine. Another initiative launched by the government to boost tourism is in-car dining.
You can focus on opportunities in domestic tourism since international travel is still limited. These include,
Homestays
If you have residential properties in one of the tourist locations in Kerala, you can use the space for homestays. Please check the government regulations before creating homestays.
As people want to avoid crowded places, homestays are becoming increasingly popular.
Customized Tour Packages
As safety has become a major criterion for tourists, you can curate a list of safe places and accommodations. You can target niche areas such as eco-tourism, wellness, backwaters, or adventure tourism. Then, you can create customized tour packages to suit the budget and needs of different customer segments.
6. Ayurveda
Ayurveda, also known as the science of life, dates back to more than 5,000 years. Legend says that the knowledge was imparted by Indra to Rishi Atri for protecting humans from diseases. The ancient form of medicine is holistic and doesn't have side effects. Ayurveda is once again finding prominence after the COVID-19 pandemic.
Ayurveda is believed to have originated in Kerala, a land with vast plantations of medicinal herbs. Kerala Ayurveda represents authenticity and trust as a brand. You can target opportunities in both Ayurveda products and services.
According to a Google Trends report, queries for immunity have increased by 500% since the beginning of the pandemic. There is a 380% increase in queries for herbs with medicinal properties, such as giloy, and a 90% increase for Ayurvedic home remedies such as kadha (herbal decoction).
Ayurveda Product Sales
As consumers turn to immunity boosters from Ayurveda, there is an opportunity in product sales. You can start selling Ayurvedic immunity boosters such as tablets and kadha. You can set up your online store through Dukaan. We make it convenient to share the link through WhatsApp, the most preferred messaging app in India.
You can later expand into new product categories after establishing your credentials.
Ayurveda Therapy Services
You can tie up with Ayurveda resorts to create wellness packages that help to improve immunity and well-being.
As the interest in the traditional medical system has increased, there are opportunities for Ayurveda therapy services for medical ailments, including body pain, obesity, and other lifestyle diseases.
You can promote these services through online channels.
7. Financial Advisory Services
According to a World Bank report, Kerala's migrant population working in the Gulf countries contributes to 30% of the state's income. Even as people returned after the COVID-19 pandemic struck, there was significant remittance to the state.
A lot of wealth needs to be managed. Also, there is an interest in the general population about financial security. Both these factors need professional financial advisors who can help people get better investment returns. The people also require advisors to create a plan that meets their financial goals.
You need good knowledge and credibility to succeed in the financial advisory space. You can start by becoming a mutual fund distributor upon clearing the mutual fund certification exam conducted by the National Institute of Securities Market (NISM). You can then acquire additional certifications that will help you to sell more financial products.
Start promoting your services through a blog! There, you can answer common questions people have about financial planning and investments and make a good income through advisory fees and/or commissions.
8. Travel Services
At any time, 10% of Kerala's working-age population is gainfully employed in the Gulf countries. People also need to travel for work or to meet families even with restrictions.
As the economy opens up, there will be an increase in the demand for work-related travel services. People who have lost jobs may also look for new opportunities in western countries.
There will be renewed opportunities for international travel from Kerala. Travelers are expected to meet the COVID-19 protocol of the specific country. One of the specific requirements is travelers have to be vaccinated by one of the vaccines approved by the destination country.
There will also be opportunities within the domestic travel segment with the increase in the arrival of tourists from other states. These travelers will require local transportation services. You can focus on one of the following travel services opportunities.
Visa services: Processing of visa applications on time considering, the lead time required for approval
Ticketing and compliance services: Ticket booking along with ensuring all COVID-19 related testing requirements are met before boarding
Transport services: Car rental and hire services
9. Digital Consulting Services
The ongoing pandemic has highlighted the need for businesses to take the digital route. There are many small- and medium-scale businesses in Kerala across different industry segments, including seafood exports, the coir industry, and agricultural produce.
Digitization opportunities in marketing and sales will become available. Many of the businesses have a basic website. They will need services for the complete digitization of their marketing and sales. You can offer the following services.
Website design and development
Mobile application development
Search engine optimization services
Analytic services
10. Enterprise Resource Planning
With the availability of platform-based ERP services, the affordability of these solutions has increased. After the pandemic, businesses will need to have greater visibility in their operation. ERP implementation will help businesses in flexible planning and scheduling.
11. Automation
Some of the export-oriented manufacturing industries need to install automation solutions. This will ensure that lockdown does not impact the production and delivery schedule.
12. Real Estate Advisory Services
One asset class through which prosperous Kerala non-resident Indians (NRIs) invest is real estate. Even though opportunities have shrunk due to the current business environment, the luxury segment is expected to rebound faster, as has been the case in other parts of the world.
You need to have a solid reputation to succeed in the real estate business. If you are just starting your career in real estate advisory services, your knowledge of the properties can help you stand out. You can begin by building a database of the properties by visiting the locations.
You can create videos of the properties and upload them on YouTube and Instagram. This will also help you reach prospective buyers. The business requires very little investment, and if you can build a reputation through online channels, you will get very high returns.
Conclusion
Dukaan helps local businesses set up online stores. Businesses can share the online store link through WhatsApp to get customers' orders.
Create your online store in 4 simple steps and reach millions of customers in Kerala with the Dukaan app.
Step 1 – Sign up for Dukaan – Web Version | Android App | iOS App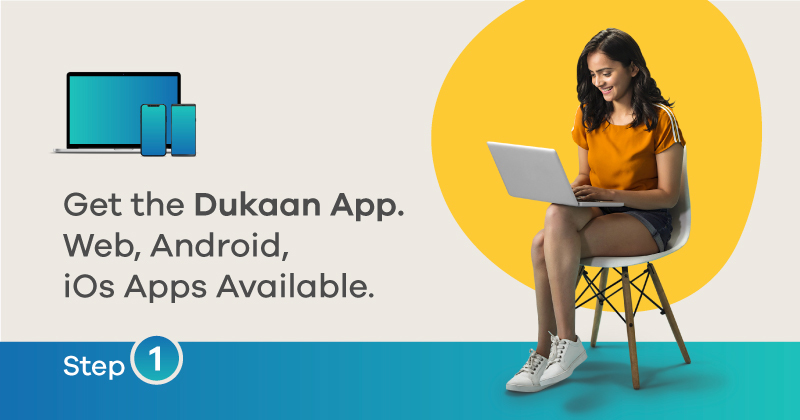 Just give your mobile number, verify OTP and you're in.
Step 2 – Choose your store name and category.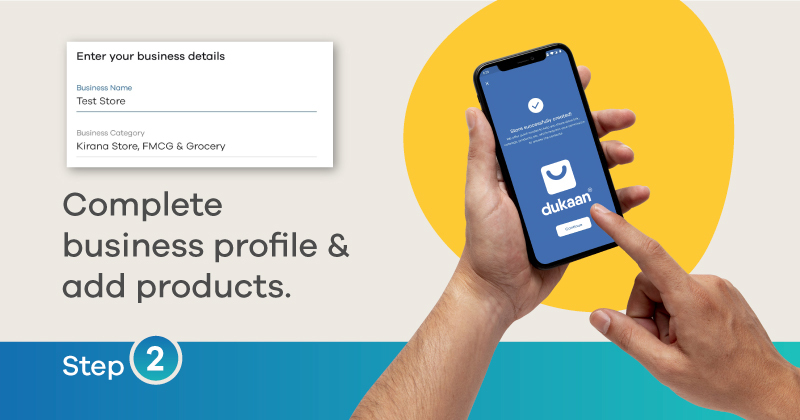 Step 3 – Upload your products.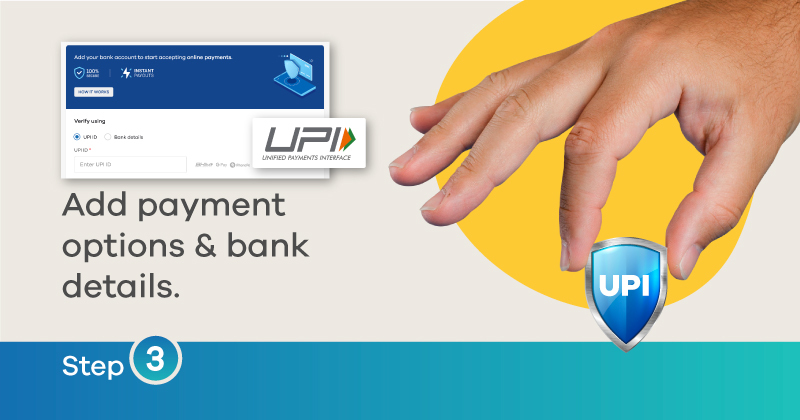 Step 4 – Promote your Dukaan store.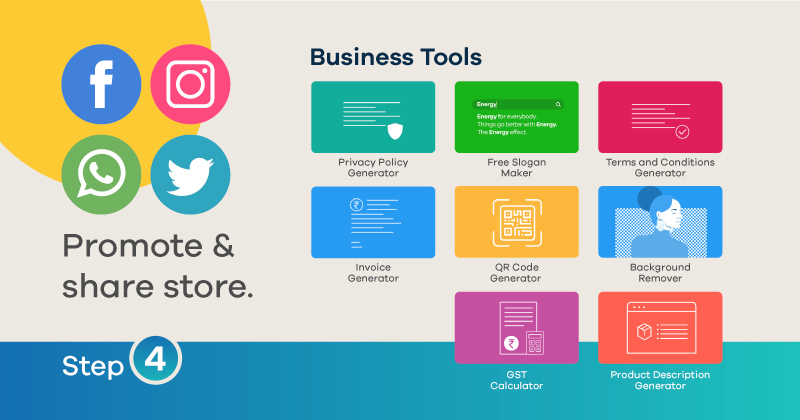 Simple! Isn't it?
FAQs
How can I start a small business in Kerala?
Follow these steps:
Apply for DIN for both Directors
Obtain DSC Digital Signature for both Directors
Company Name Approval
Finalize Memorandum of Association (MOA) and Articles of Association (AOA)
File Incorporation with Roc
What kind of business can I do at home?
Today, you can make a business out of just about anything - online tuition, groceries, food delivery, restaurant, baking, clothes, art, electronics, etc.