Looking to start a business in Kerala? Look no further. Here are 33+ new business ideas in Kerala for the entrepreneur in you!
Referred to as God's own country, Kerala is a south-Indian state situated on the Malabar coast of India.
It shares its borders with Karnataka in the north and Tamil Nadu in the east. Kerala has a long coastline along the Arabian Sea, scenic backwaters, pristine beaches, and coffee plantations.
Kerala is famous for its ancient ties with the Gulf countries. At any moment, an estimated 10% of Kerala's working population is in Gulf countries, earning money to send back home.
The annual remittances from Gulf countries contribute to the state's rich economy, leading to a demand for products and services.
The high literacy rate of Kerala with robust infrastructure and good land, air, and sea connectivity make it an ideal place to start a small business.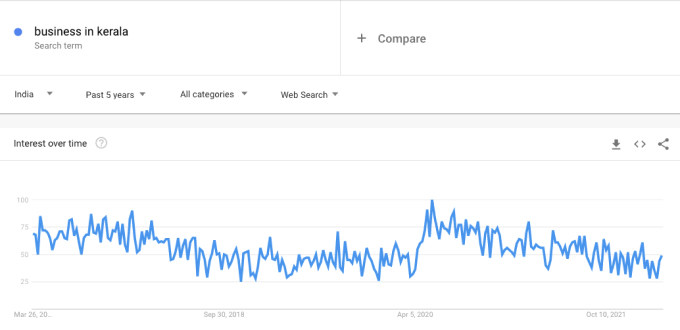 Kerala also has a traditionally strong agriculture economy and a booming service sector. This makes it possible to launch a profitable small business with investments as low as INR 10,000.
These are some of the reasons why 'business ideas in Kerala' is such a widely searched term!
We have curated a list of business ideas you can try in Kerala. Jump to your favourite section from here!
Online Business Ideas in Kerala
Online businesses have become the norm of the day. Every business, be it small or large, is going online to grow its reach and customer base.
Here's a list of online business ideas for you to try in Kerala:
1. Sell Your Services Online – Zero Investment Business
You can take any business online nowadays, be it product based or service oriented.
This is one of those businesses too, where you do not need to invest money or rent a space, or basically put in much efforts to build or manage your business.
Online businesses are very profitable as well. Here's a video you can watch to know how to start your online business:

2. Start a Dropshipping Business
The dropshipping model is one of the easiest, most profitable ways to carry out most businesses.
There are innumerable stores on the internet that practice dropshipping, especially Instagram stores that are run by young entrepreneurs.
You can also start a dropshipping business with any products of your choice. Here's a video that can help you get started:

3. Start a T-shirt Printing Business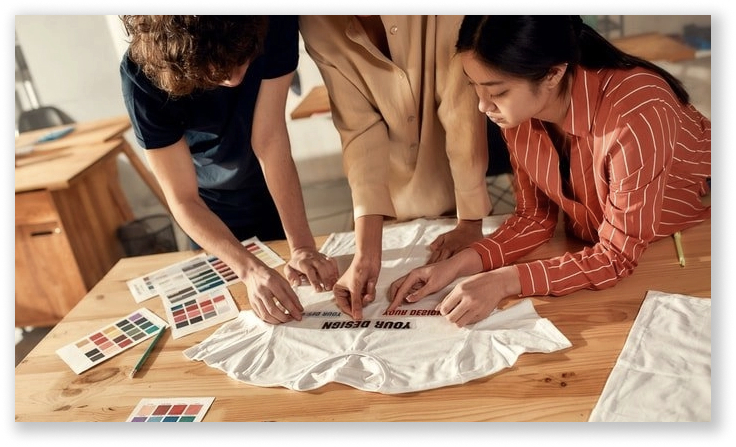 T-shirt printing is all the rage right now, and with brands coming out with funkier and more interesting designs regularly, it is only expected to grow more.
You can start a t-shirt printing business, and can deal in print-on-demand services. There are amazing print-on-demand companies that let you use to create and print unique designs.
4. Open a Coaching Center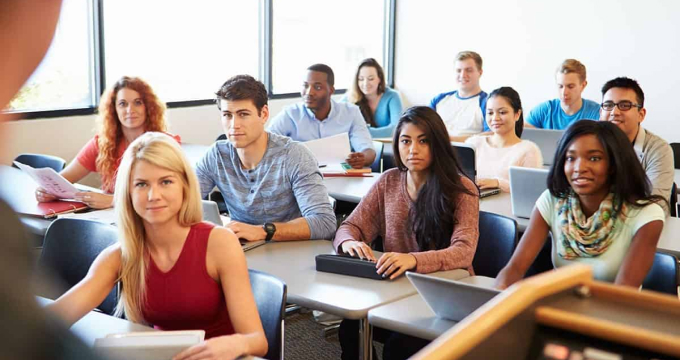 Kerala, having the highest literacy rate in India- 94%, has gained the unofficial title of being of the state of intellectuals.
Opening a coaching center where students are taught academic subjects is one of the most obvious and profitable business ideas one can start in Kerala.
Recommended Reading : How to start online tuition at home.
5. Sell Imitation Jewellery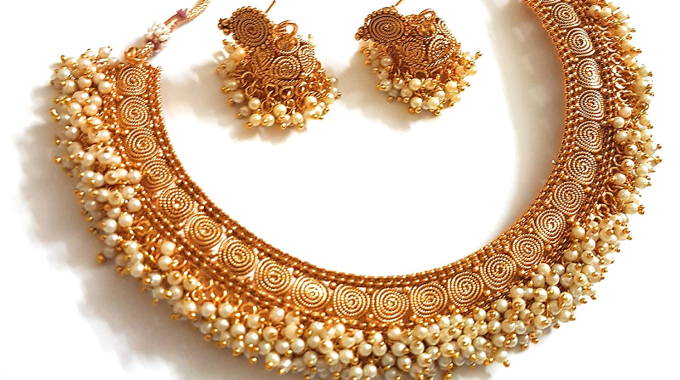 Kerala is knownfor its gold, and even though a lot of women prefer wearing real gold jewellery, imitation jewellery has its own following, and a huge one at that!
You can sell imitation jewellery that looks like gold to the locals in Kerala, and it will be a huge hit among everybody.
If you need some inspiration, these online jewellery stores are the ones to follow!
New Business Ideas in Kerala
Every article has more or less the same list of business ideas mentioned, and you must be looking for fresh new ideas to try. Here we have listed some new business ideas:
1. Own a Vineyard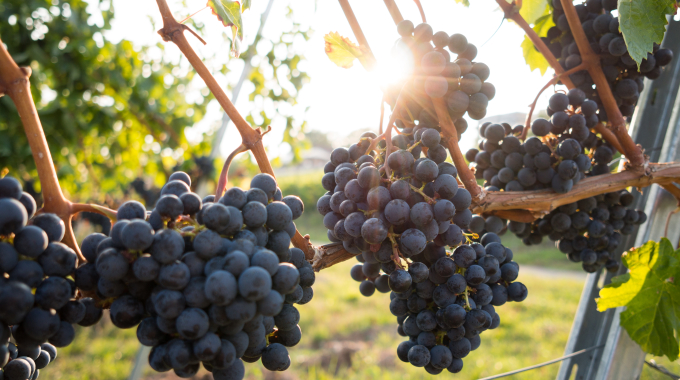 The soil, climate and environment of Kerala are very conducive to grape vines, and you can own a vineyard and earn huge profits from selling wine.
You can enter into a contract with local wineries to sell your grapes for the finest wine.
2. Sell Virgin Coconut Oil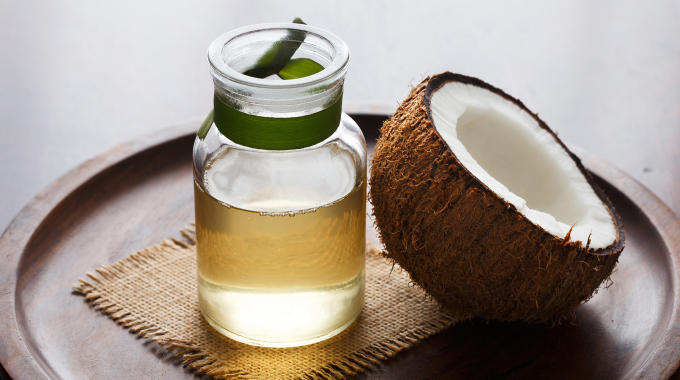 Coconuts are the perfect, all-in-one fruit for Keralites. They use every part of the plant, from the fruit to the leaves, from drinking coconut water to eating the fruit itself.
Coconut oil is one of the products from this plant that is used for numerous purposes.
You can sell coconut oil in different varieties- cold-pressed, virgin, cooking oil or hair oil, etc.
3. Open an Ayurvedic Treatment Center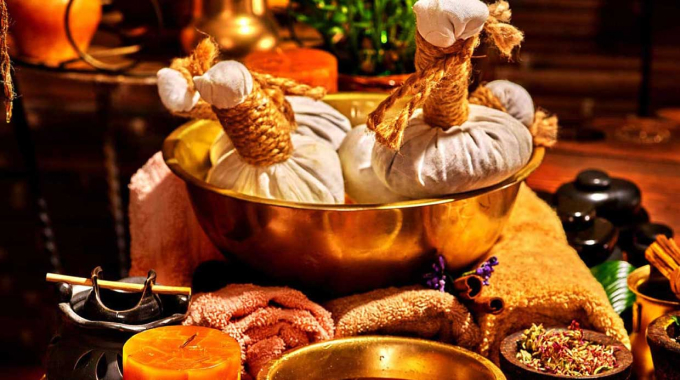 You can open an ayurvedic treatment center or tie up with Ayurveda resorts to create wellness packages that help to improve immunity and well-being.
As the interest in the traditional medical system has increased, there are opportunities for Ayurveda therapy services for medical ailments, including body pain, obesity, and other lifestyle diseases.
Your treatment center can be a one-stop-shop for ayurvedictreatments of all ailments.
4. Start a Tea Plantation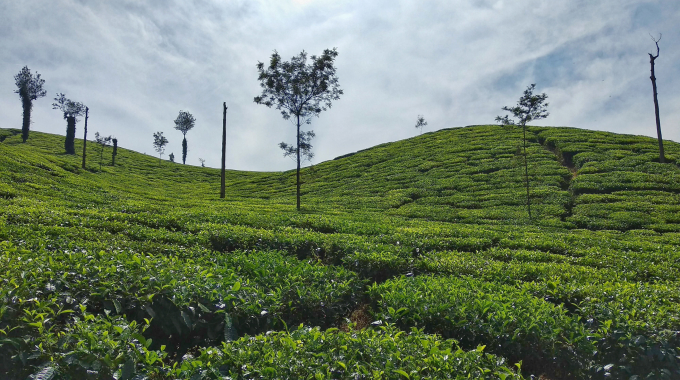 Kerala is practically lined up with tea estates, because the climate is perfect to grow tea there.
Oolong, black & green tea are some of the specialities found in Kerala's plantations, and you can start your very own tea plantation if you have ample land.
5. Start Paper Production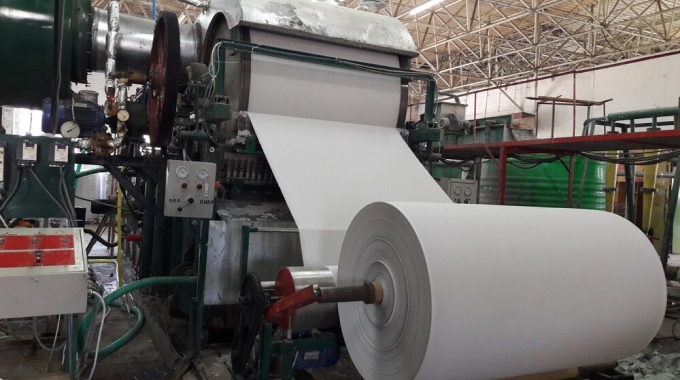 You can start paper production in Kerala and make use of all the resources available in nature there.
This is a little capital-intensive initiative, but it's sure to yield great returns!
Small Scale Business Ideas in Kerala
Small scale business idea lists are generally filled with scrunchie stores and thrift stores, but in Kerala, you can actually start small scale local businesses that are profitable and unique. Here they are:
1. Offer Vehicle Repair & Maintenance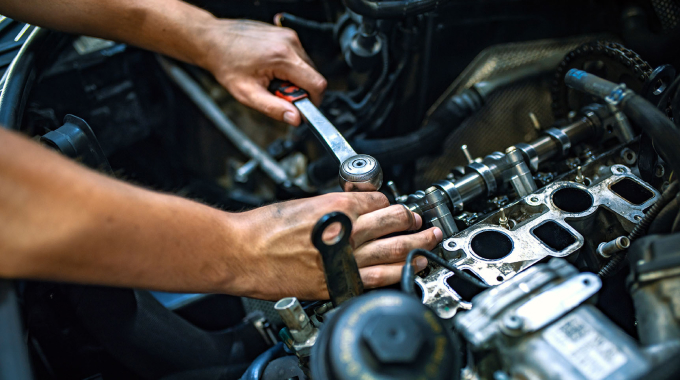 You can start a business in vehicle maintenance services for a specific automobile brand and product line. Counterfeit spare parts are a major problem in the automobile services industry.
You can build your brand on the authenticity of spare parts sold through your online stores. You can also sell genuine, branded accessories through your online store.
After establishing your credibility, you can venture into the automotive servicing business as well.
2. Sell Banana-based Halwa – Best Small Scale Business.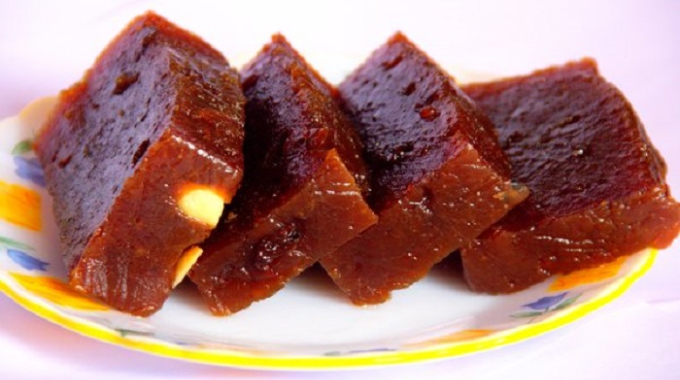 Bananas are another fruit that Keralites are so fond of. Everything from banana leaves to the fruit is used for something or the other there.
You can also sell banana-based products through an online or offline stores, and they will always be in high demand. One such product is banana based halwa.
3. Start a Transportation Business
Transportation businesses are high in demand everywhere, and Kerala is no exception.
You can start this business on a small scale and then gradually grow it into as large a business as you want. You may even expand into cargo services later.
4. Start a Photography Business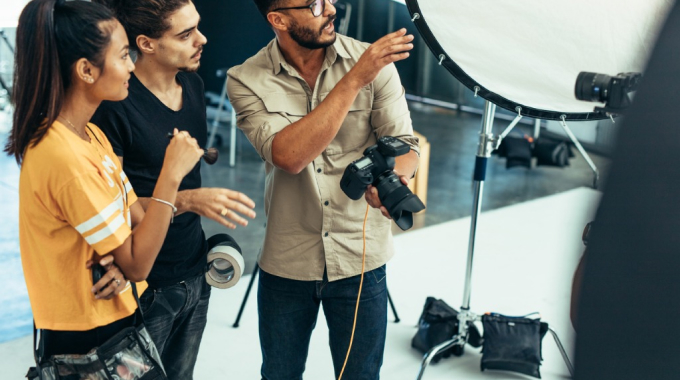 With such picturesque locations and innumerable travellers visiting regularly to watch them, you can start your own photography business.
You can freelance for weddings, birthdays, celebrations, and other such events.
Best Business Ideas to Start in Kerala
Here are some of the best business ideas to start in Kerala:
1. Sell Spices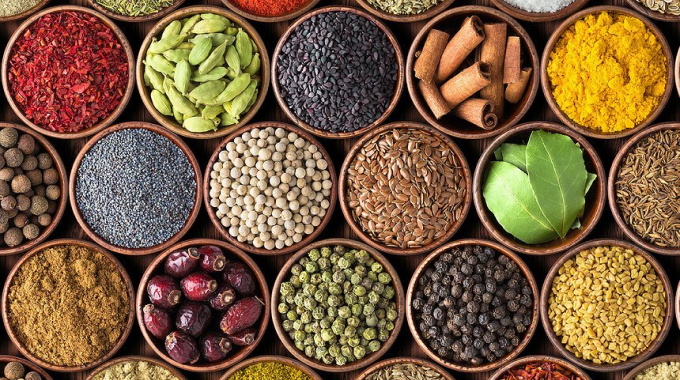 Kerala has created a name for itself in the global spice market with its variety and rich flavor. Keralite pepper and cardamom have attained global fame.
The other spices for which Kerala is famous are turmeric, cardamom, ginger, cinnamon, and clove.
You can start selling Kerala spices as packaged products directly to the consumers through online channels. You can begin with just one product and build your brand as an authentic spice merchant.
2. Start a Tourism Business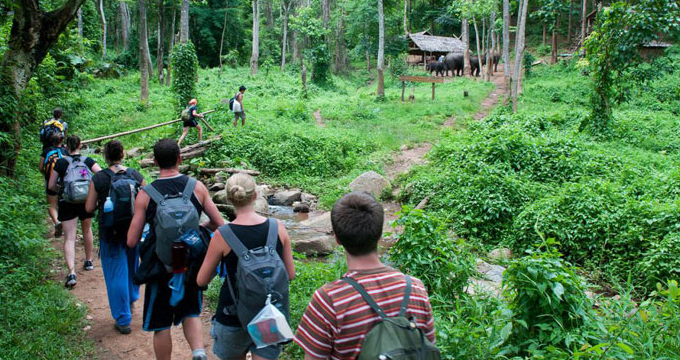 Tourism constitutes 10 per cent of Kerala's GDP, as per official statistics, and reportedly contributes around 23.5 per cent to the total employment in the state.
Kerala has also won many awards for its tourism sector, both nationally and internationally.
This means that the world-renowned Kerala tourism industry is a great place for you to start your business.
3. Sell Kasavu Sarees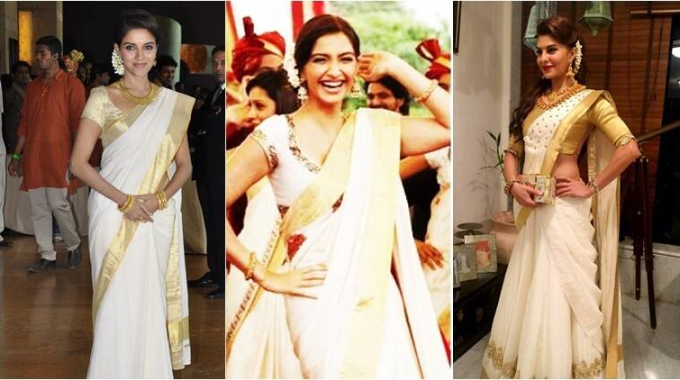 Kerala silk is world-famous, and no auspicious event is ever complete without women clad in the iconic & traditional white sarees with golden border.
You can start selling sarees from Kerala, especially Kasavu and Maradaka sarees, and even take your business online to cater to people outside of the state. Eventually, you can even expand into Banarasi silk or Kanjivaram silk sarees as well.
4. Sell Perfume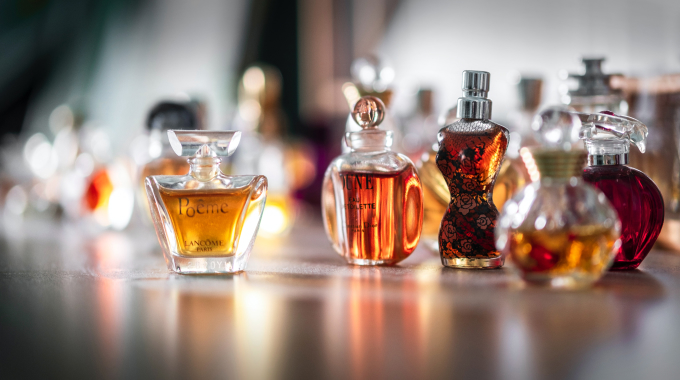 The perfume industry is huge in Kerala. Being closely associated with the gulf countries, itra (a form of fragrance) is widely exported as well as sold locally on a large scale.
You can get into selling perfumes, both locally and internationally, through your online store, and earn huge profits!
5. Sell Banana Chips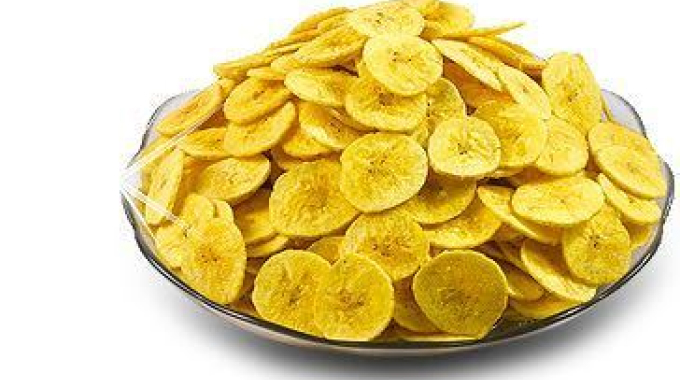 Banana chips are the most sought-after munchies in the whole country, not just south India, and they basically hail from Kerala.
You can start selling banana chips through your online or offline store, to a wide customer base of both national and international consumers.
Most Profitable Business Ideas in Kerala
Out of hundreds of business ideas, not all yield the same results. Some take off, some bomb and some make you a millionaire!
Here are some of the most profitable business ideas to try in Kerala:
1. Sell Packaged Processed Food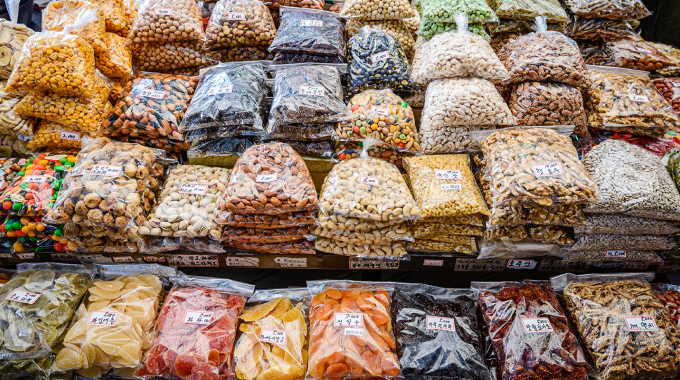 Packaged processed food is something that you can find in every household these days. People have even included these processed and packaged foods into their regular diet.
You can start a business to sell these products and take advantage of the wide range of products available.
Also, the demand is only going to go up for packaged food products so this is a safe idea to try too.
2. Sell Ayurveda Products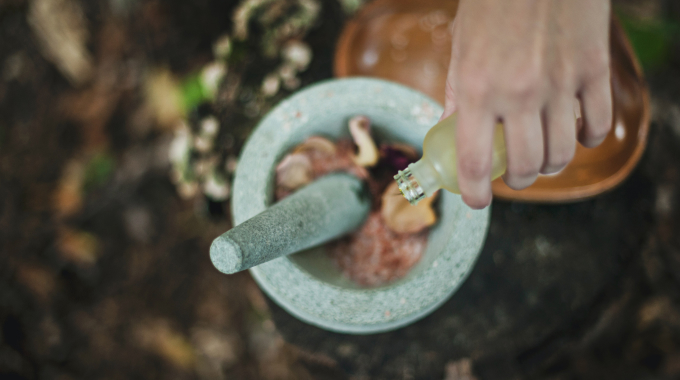 As consumers turn to immunity boosters from Ayurveda, there is an opportunity in product sales. You can start selling Ayurvedic immunity boosters such as tablets and kadha.
You can later expand into new product categories like health supplements, etc., after establishing your credentials.
3. Sell Incense Sticks
Kerala is one of the leading producers of incense products in India, with Karnataka & Bihar being on the top of this list. You can start selling incense sticks among other incense products to sell.
Temples, wholesalers, & retailers can be your customer base and you can sell through an online store for making it even easier to manage your business!
4. Provide Warehousing Services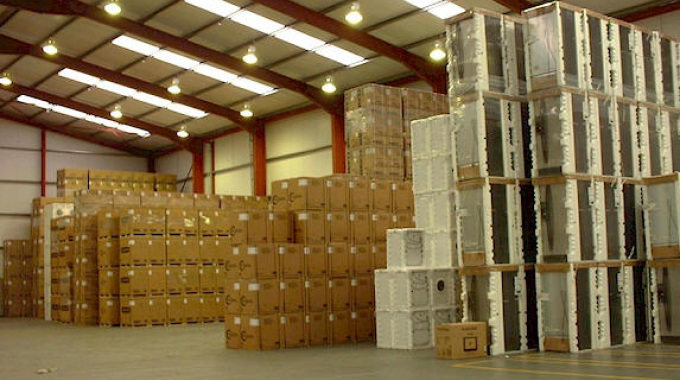 As people in Kerala grows numerous crops in high volume, they naturally need proper storage spaces for these crops.
You can provide that through renting out warehousing spaces and cold storages, according to the needs of your customers.
5. Open an Aromatherapy Center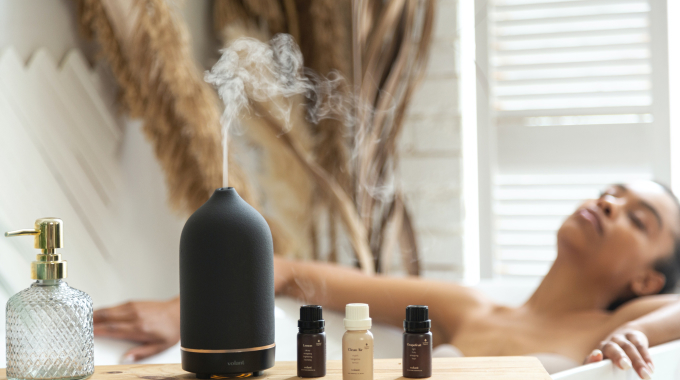 Aromatherapy, although new in India, has gained popularity pretty quickly among people. You can pair ayurvedic treatment centers with aromatherapy centers or simply start offering aromatherapy.
People are leaning towards the natural methods of stress-reduction and healing, and such therapies are the most popular choice among them. This can be used to your benefit.
Side Business in Kerala
Some ideas are good enough to try alone, some need to be started as side projects alongwith your full time careers. Here are 5 side business ideas in Kerala:
1. Start Backwater Fishing & Tourism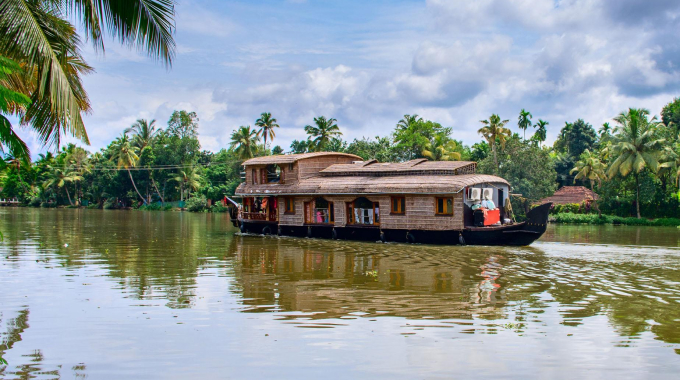 Backwater fishing and tourism is one of the most sought after experience in Kerala. You can use that to your advantage and start offering these services to tourists and locals.
2. Sell Reusable Bags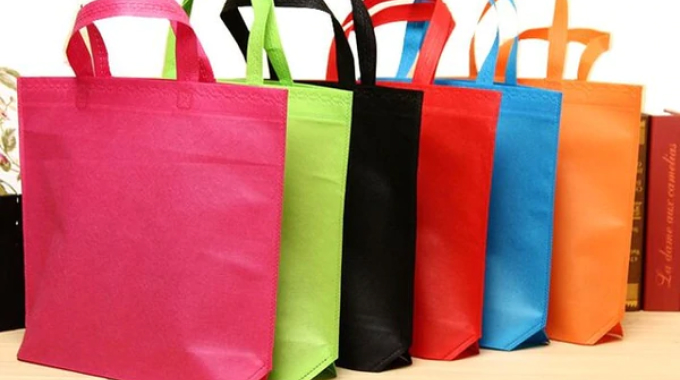 Jute bags, cloth bags, paper bags, and whatnot!
There are so many reusable bag options available in the market and with the young generation becoming more and more environmentally conscious, these bags are their choice instead of plastic bags.
You can start a business of selling cool and funky reusable bags with interesting designs on them, just like t-shirts.
3. Open a Bakery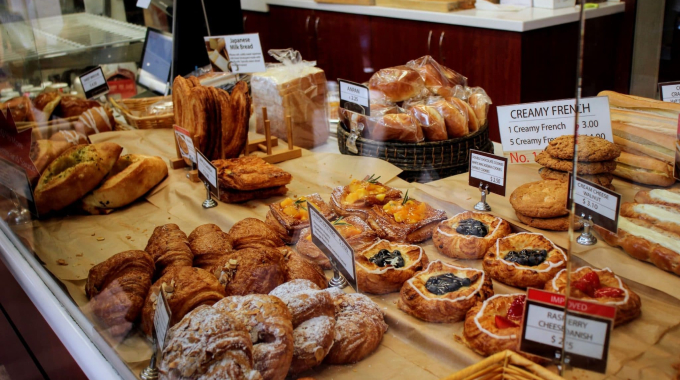 With the amount of delicacies Kerala has, it would be a shame if people missed out on the amazing local sweets.
You can open a bakery from home and share the delectable taste of Kerala's dessert cuisine with locals and tourists alike.
4. Start Selling Areca Nuts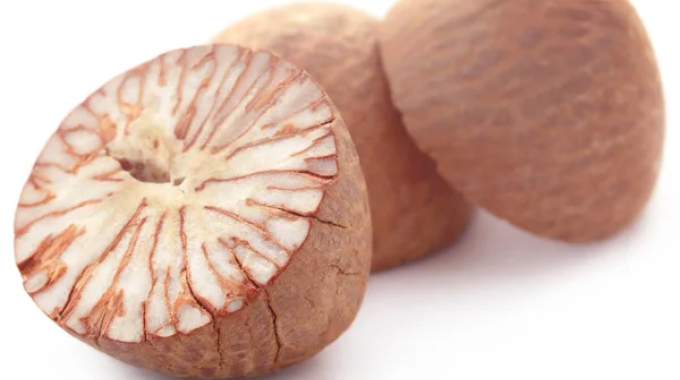 Areca nut (also known as Supari), is taken along with beetel leaves to promote digestion, oral hygiene. They're also used during pujaas as offerings to God.
Areca nut plantations are pretty famous in Kerala, and starting a business around selling areca nuts could be very lucrative.
5. Sell Betel Leaf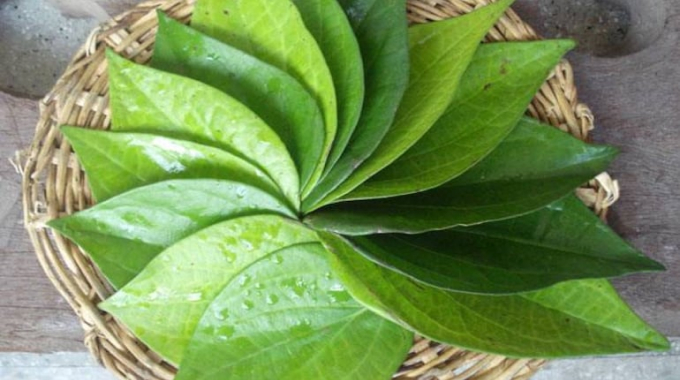 In the hilly regions of Kerala like Munnar and Wayanad, betel leaf plantations are huge. The betel leaves from here are sold all over the world and used in a variety of manner.
Selling betel leaves through your online can not only expose you to a larger customer base, but also make for a profitable business idea.
Startup Ideas in Kerala in Kerala
Startups are the future of corporate, especially in India, and even though Kerala is not the startup capital of India, it still has amazing potential and opportunities for founders to work on.
Here are 5 startup ideas in Kerala:
1. Provide Financial Advisory Services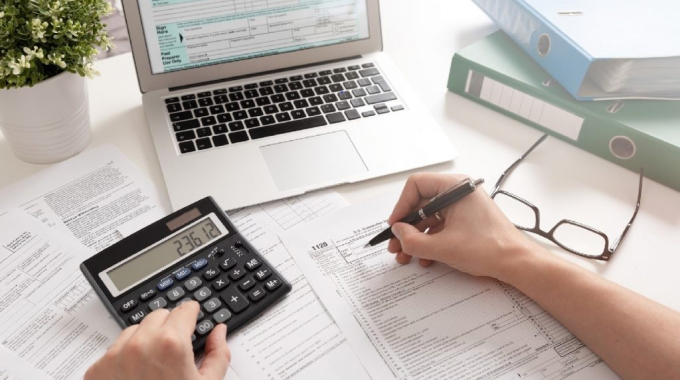 You need good knowledge and credibility to succeed in the financial advisory space.
You can start by becoming a mutual fund distributor upon clearing the mutual fund certification exam conducted by the National Institute of Securities Market (NISM).
You can then acquire additional certifications that will help you to sell more financial products.
2. Provide Digital Consulting Services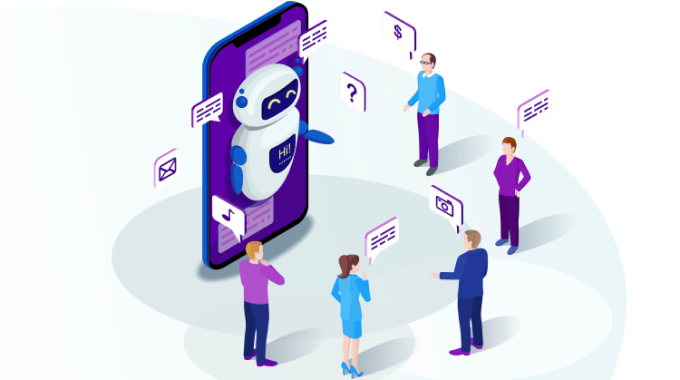 Digitization opportunities in marketing and sales have become available in abundance nowadays.
But still, many businesses work with only a basic website. They need services for the complete digitization of their marketing and sales.
You can offer the following services:
Website design and development
Mobile application development
Search engine optimization services
Analytic services
3. Provide Enterprise Resource Planning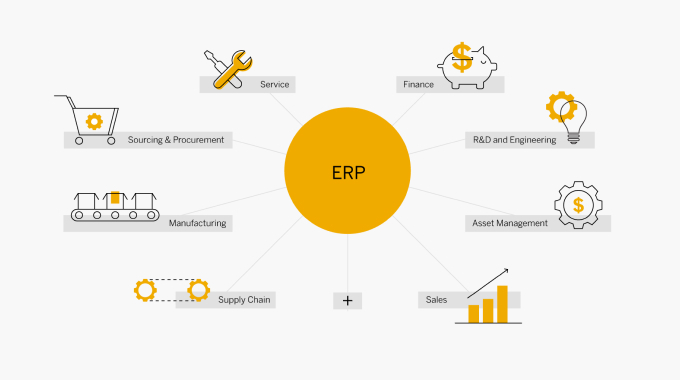 With the availability of platform-based ERP services, the affordability of these solutions has increased.
After the pandemic, businesses need to have a greater visibility in their operation. ERP implementation helps businesses in flexible planning and scheduling.
You can offer these services to businesses, both small and large, and can take it completely online!
4. Provide Automation Services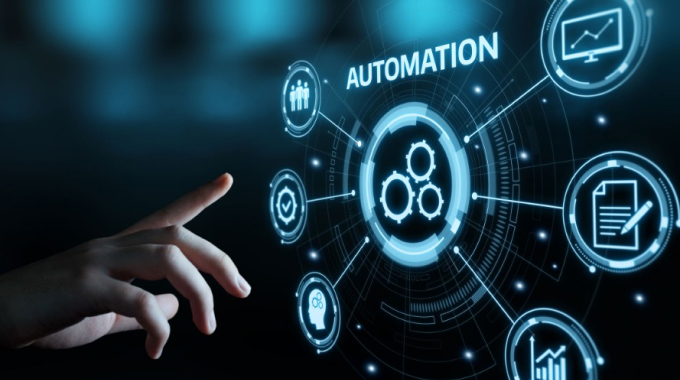 Some of the export-oriented manufacturing industries need to install automation solutions.
This will ensure that another lockdown-like situation does not impact the production and delivery schedule of these industries.
You can provide automation services for this as it is a pretty lucrative business idea.
5. Provide Real Estate Advisory Services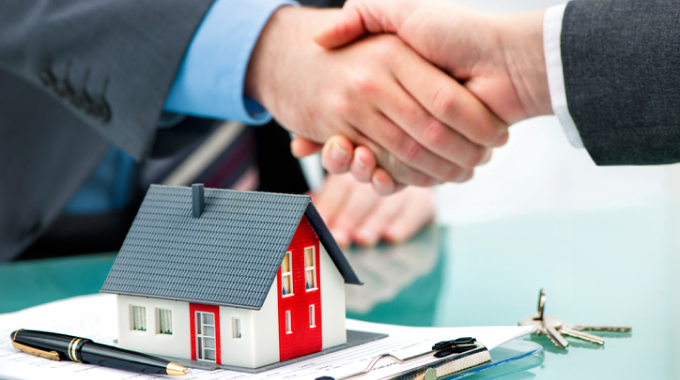 If you are just starting your career in real estate advisory services, your knowledge of the properties can help you stand out.
You can begin with building a database of the properties by visiting the locations, and can create videos of the properties and upload them on YouTube and Instagram.
This will also help you reach prospective buyers. The business requires very little investment, and if you can build a reputation through online channels, you will get very high returns.
How can Dukaan help you?
With Kerala's position as one of the top business hubs in India, its popularity has been growing with each passing day among the masses.
Even with all this, there are still businesses that are confined to the geographical boundaries of the state.
If you want to get out of those boundaries and make use of its connectivity for growing your business out of Kerala, take your business online!
Dukaan can help you create an online storefront in less than a minute and manage it on the go just through your phone. It is the easiest way to go online with your business, so try it today!
Check best business ideas in following cities: