You want to get into the manufacturing business, but not sure what idea to pick up. Look no further. Here are some of the most profitable small scale manufacturing business ideas in India.
All big businesses start small. The business giants that you idolise now took a great idea, started small and then made what it is today.
Many great business ideas have been cast aside either because of lack of adequate funding, lack of know-how or lack of ability to put technology to use to ease the overwhelming process of starting a small scale manufacturing business. That ought not to happen ever. Today, you can start your own manufacturing business with less capital and great ease. Here's giving you 20 manufacturing business ideas that can get you started on your dream entrepreneurial journey.
Manufacturing Business Ideas in India
Here's a list of ideas that have a great profit-making potential:
1. Coconut oil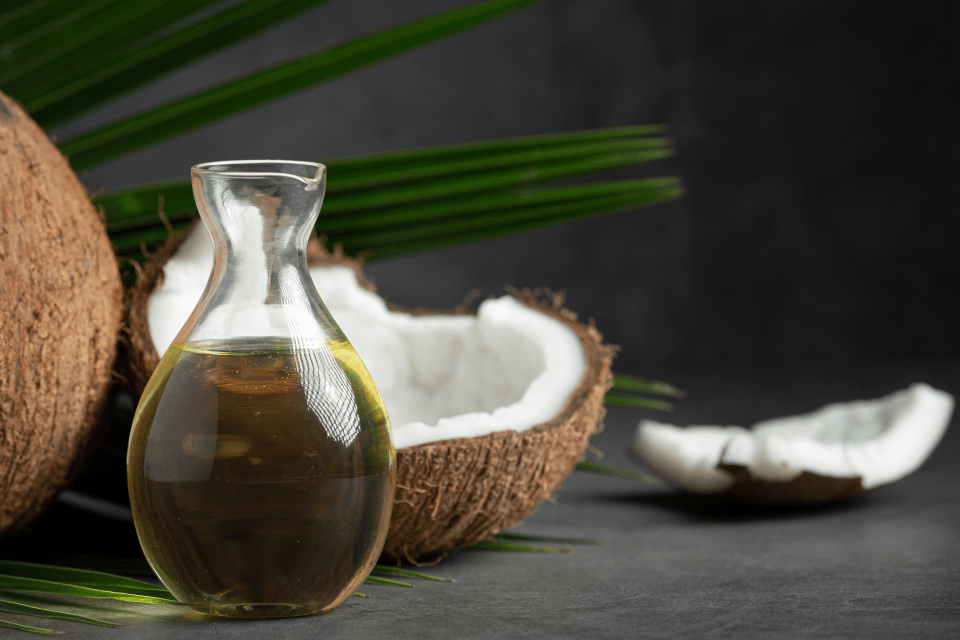 Coconut oil is widely used in cooking in the southern states of India. Apart from that, it has diverse industrial uses. It is used in the manufacturing of soaps, detergents, hair tonics, toiletries and cosmetics. No wonder then that the coconut oil market is booming and is expected to grow at a CAGR of 6.8% in 5 years. You ought to give this business idea a thought.
2. Cloth bags
A perfect alternative to plastic bags, the eco-friendly cloth variants' demand is on a rise now. Not only are they durable, safe and hygienic, but are convenient too. With increased awareness about plastic waste harming the environment, many people are shifting for good, to cloth bags. The demand is high and the cost of production low. Now that's a great manufacturing business idea!
3. Corona safety equipment
Umpteen businessmen have started or switched to a business in Corona safety equipment. Necessity is driving the demand for these products and it is at an all-time high. Be it, Masks, sanitisers, face shields, Disinfectant wipes, sanitisers, PPE suits or shoe covers, all of them are selling like hotcakes. It is a great time to start a small business and tap into the opportunity.
4. Fashion jewellery
The Indian imitation jewellery market has emerged as one of the swiftly growing businesses in the country. By the end of 2022, it is estimated to reach INR 656 Billion. With Instagram abuzz with fashion influencers promoting handmade jewellery, youngsters have been patronising it more than ever. The future of this business is bright. Read our detailed guide about starting jewelry business.
5. Chocolates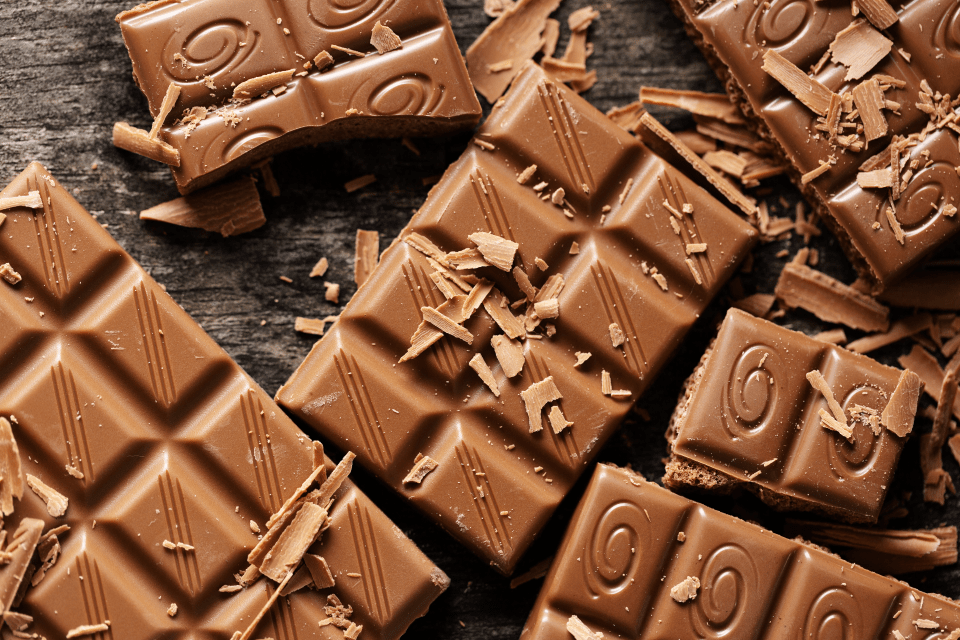 In a country that has its calendar full of festivals, sweets and chocolates are snapped up in huge quantities all year round. The Indian chocolate market is the fastest-growing market in the world. If you have the skills needed to produce quality chocolates and are willing to constantly innovate, this might just be your next big business idea.
6. Smartphone accessories
This business idea comes as no surprise. With the world making smartphones, the fulcrum of their lives, its accessories are in huge demand now more than ever. From selfie-sticks and car mounts to fancy covers and pop sockets, there are hosts of things you can start with. The market for these accessories is here to stay. That sounds like a great business idea we say!
7. Fertilizers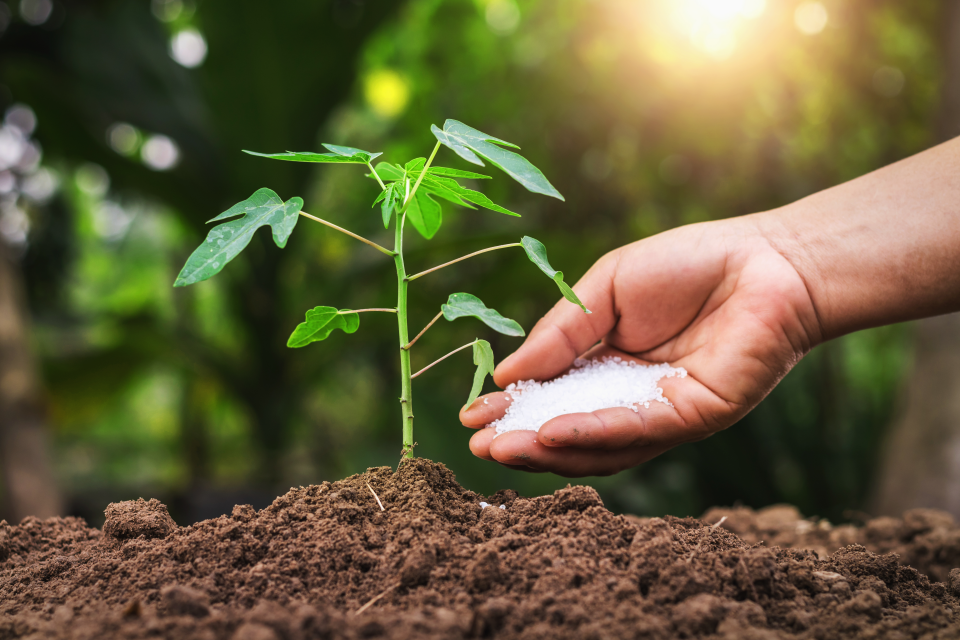 These are essential to plant growth. Not only are they extensively used by farmers, but also by scores of people turning to gardening as a way of relieving stress and growing their own food. We are an agricultural country and there are no prizes for guessing that getting into the business of manufacturing fertilizers may be a good idea.
8. Dairy products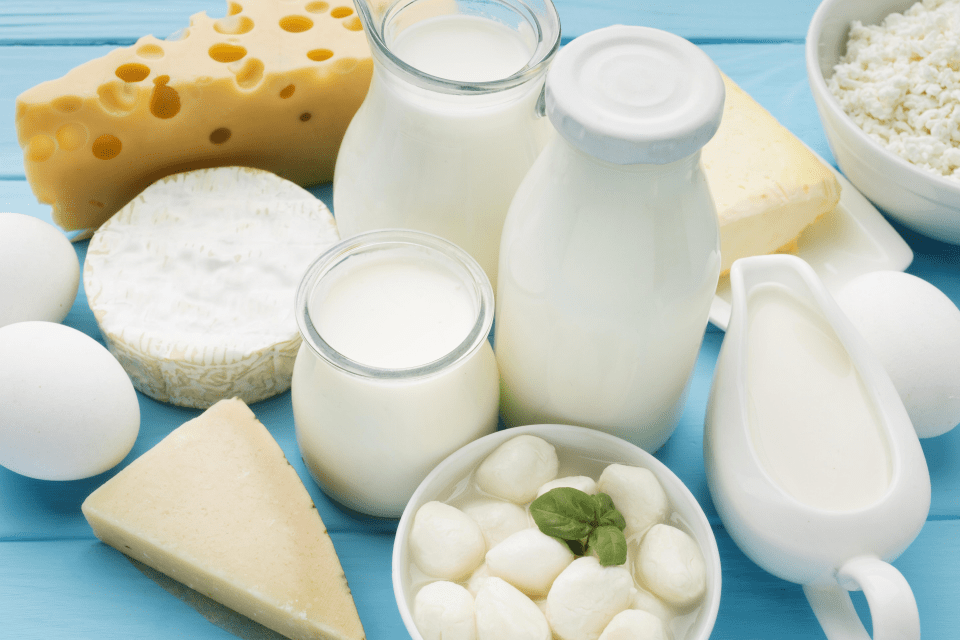 There has always been a steady demand for milk and milk products in India. The market for dairy products like ghee, butter and cheese have been in huge demand and that demand is only rising now considering a lot of people are switching to healthier alternatives to refined oil and synthetic proteins. The profits are great in this business. If you can own a dairy farm or can own one, this business opportunity might be for you.
Small Scale Manufacturing Business Ideas
Here's a list of business ideas that will require you to invest less in terms of capital:
9. Agarbattis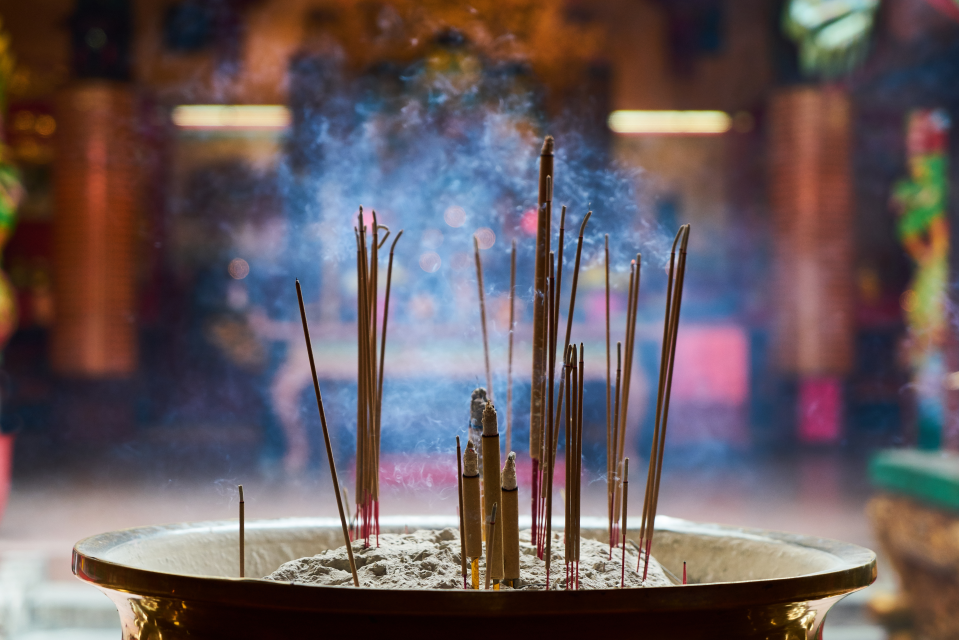 The incense stick-making business is an extremely profitable small scale business in India. The cost of raw material is cheap and it doesn't use heavy, expensive equipment. Most incense sticks can be made with hands. They are widely used not only for religious purposes but also for their antiseptic and pesticidal properties. They have been used for centuries and it seems like they will be used for a long long time to come. Do consider this business idea.
10. Organic soaps
Commercially sold soaps contain a profusion of chemicals, additives, artificial fragrances and harmful colours. Scores of people are waking up to this truth and switching their regular soaps with handmade organic soaps that are devoid of chemicals. This business has good potential and if you are ready to invest time and heart, this business idea may just be the one for you.
11. Health foods
The surging demand of consumers for on-the-go healthy snack options has been the cause of the booming health-foods business. Snack bars alone have been estimated to grow at a CAGR of 25% between 2020-2025. Protein shakes, baked vegetable chips, trail mixes, health drinks etc., are also lucrative business ideas.
12. Tailoring
Clothes are no longer a practical necessity, rather a form of expression. Tailoring is becoming more and more sought after as more and more people prefer made to measure garments over ready to wear ones for important occasions. The fit and cut of a tailored piece of clothing is a class above the RTW apparel which often offers inappropriate sizing options. If you have the right skill set, a tailoring business can hold a lot of potential for you.
13. Papad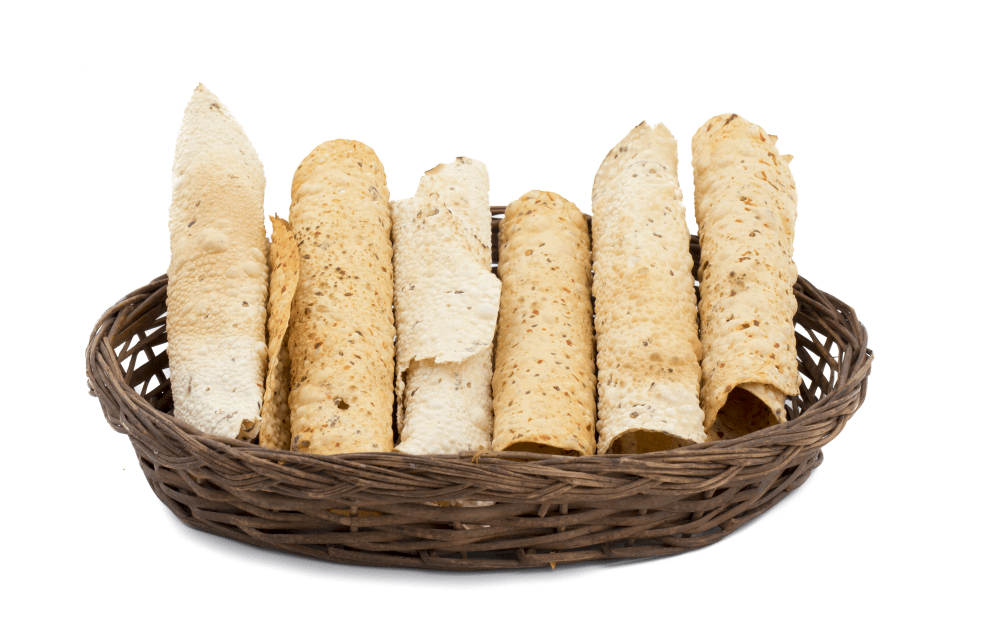 A papad making small business is a great option for people looking for low investment business ideas. This FMCG product has great potential as papad is consumed countrywide and is always in demand. With great scope for innovation in recipes and techniques, this business idea is worth a try.
14. Handicrafts
The Indian handicrafts industry is a promising space. Thousands of products crafted using hands or hand tools are fast gaining popularity as they offer a distinct charm. From textile items and home decor to kitchen utensils and jewellery, handicrafts are in huge demand. What's more, these products often require raw materials that can be sourced directly from nature. This makes it a very cost-effective business. With the right marketing, this business idea will burst with potential.
15. Ground spice mixes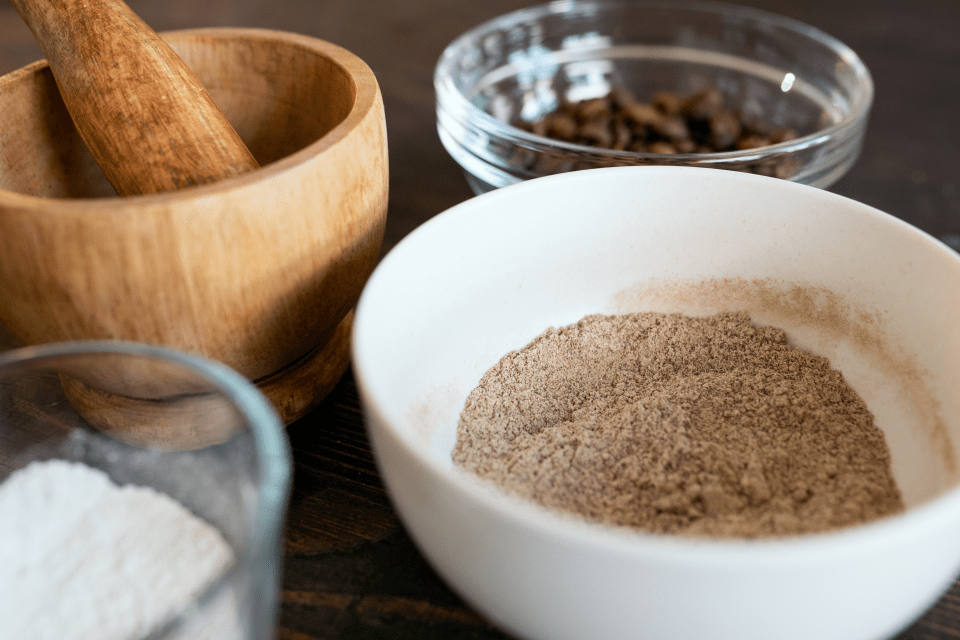 Indian cuisine is known for its spice blends. Spices can make or break a dish and a lot of people are waking up to the benefits of using spice mixes to add authentic flavours to a dish without hassle. With the market for spices pegged at INR 40000 crores rupees, homemakers who love cooking and understand the intricacies of flavours that spices give, this small scale business idea might just be your gold mine.
Best Manufacturing Business in India
Here's a list of manufacturing-business ideas that are tried and tested and are evergreen:
16. Bakery
India is the second-largest producer of biscuits after the USA. The bakery industry is probably the largest segment in the food processing sector in the country. We Indians love our chai biskut, our cakes and our rusks and puffs. It's a great small scale business idea and if you are passionate about baking, your profit-making potential is huge.
Learn how to start a bakery business.
17. Furniture
The value of the Indian furniture industry is expected to go up to over $ 37 billion by the end of 2026. If your passion lies in creating out of wood, this might be an apt business for you. The need for cosying up homes during the pandemic has led to a spike in furniture sales. If you want to capitalize on this boom, go ahead.
18. Disposable cutlery
Up until now, disposable cutlery was extensively used by fast-food restaurants, catering companies and Airlines. Now, due to the pandemic, a host of people are shifting to one-time use cutlery for hygiene and safety reasons. It's no surprise then that the market for disposable cutlery is surging. Whether it's plastic or the more eco-friendly options like bamboo, wood or edible dough, the disposables' business is here to stay not to mention it's highly profitable.
19. Toys
India's consumer base majorly consists of young people. With disposable incomes increasing, it's little wonder that the market for toys is continuing its upward trend. With the ready availability of raw materials and relatively cheap labour costs, it's easy to start a toy-making small-scale business. Further, Indian states are coming up with incentives to boost the toy sector. If you have the necessary skill set to manufacture toys, this could be a good profitable choice.
20. Ice-cream cone making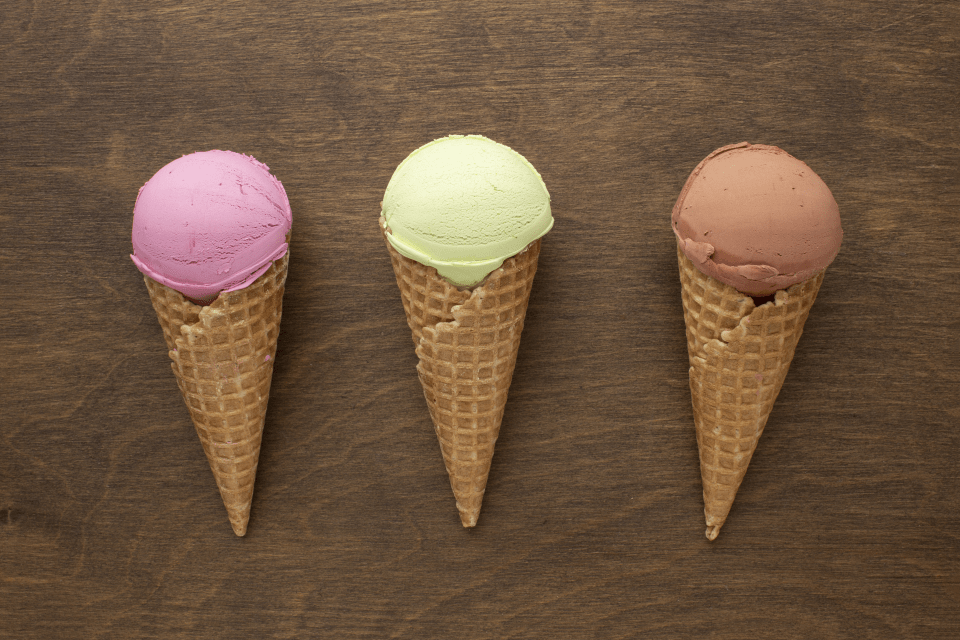 At INR 201.4 billion in 2020, the value of the ice cream industry looks great. Therefore, the edible cones the ice creams most often come in are snapped up in huge quantities. The demand for them is witnessing a steep rise and starting a small scale ice cream cone manufacturing business seems like a good idea with a bright prospect.
Conclusion
We are living in a time where eCommerce is making it possible for just about anyone to start a successful online business be it manufacturing, retailing or reselling. The smartphone generation is developing a strong liking towards online buying and this is good news for anyone looking to start a business.
Setting up an online store or digitizing your business requires you to hire a team and pay a bit over the odds. Right? Wrong!
This is where Dukaan steps in. The DIY eCommerce platform allows you to set up your online store as quick as a flash in 4 simple steps.
Step 1 – Sign up for Dukaan – Web Version | Android App | iOS App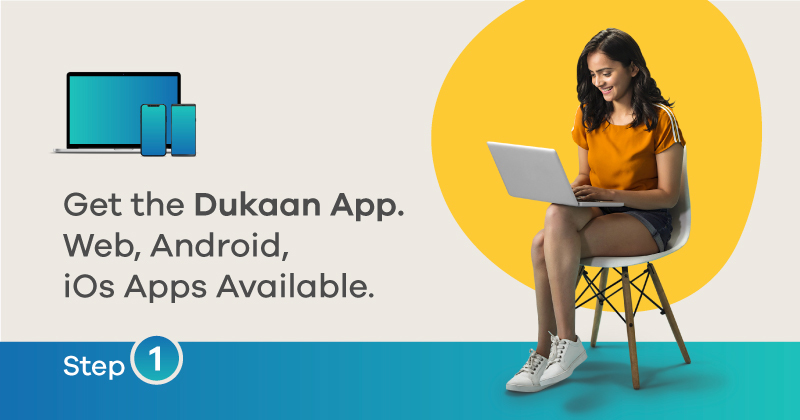 Just give your mobile number, verify OTP and you're in.
Step 2 – Choose your store name and category.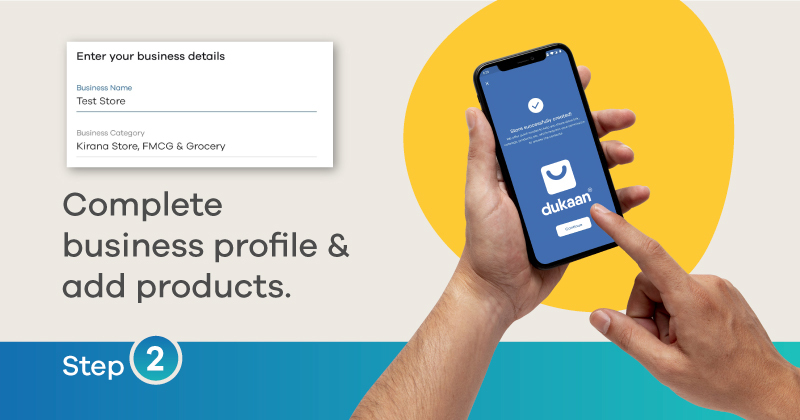 Step 3 – Upload your products.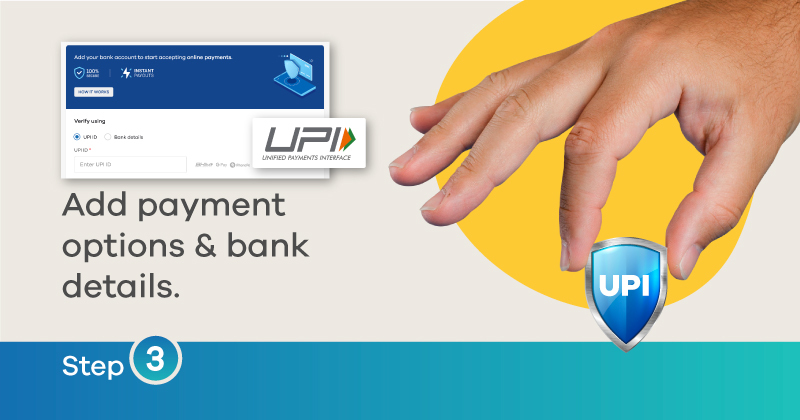 Step 4 – Promote your Dukaan store.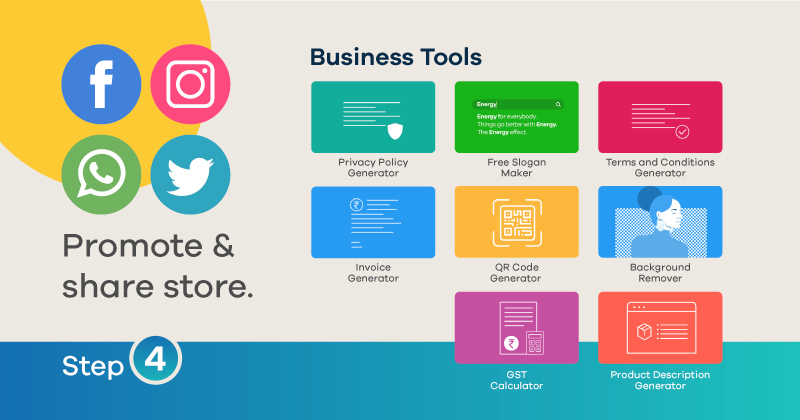 Simple! Isn't it?
This allows you to directly sell what you manufacture. The sale process is automated so you don't have to invest a lot of time and energy into it and you can focus on your manufacturing.
Just download the app and explore how starting a small business has never been easier. Trust you will be hooked. Here's to a successful venture!
FAQs
What is the easiest thing to manufacture?
Cold-pressed oils, candles, agarbattis and chocolates are easy to make and have a lot of promise in terms of profitability.
What can I manufacture to make money?
There are a lot of small-scale business ideas you can choose from that require less investment and have good potential. Peruse the list above to hit upon your big idea. Just remember that it's not about getting an idea, but making it work. It's easier now than ever thanks to technology.
Which manufacturing business is most profitable?
Owing to the current pandemic situation, a business in safety and hygiene products seems like the most lucrative and profitable one. Having said that, any business can be turned into a profitable one if you make good products, if you choose the right platform, and if you market well.
How can I start a manufacturing business with no money?
Here's how to do exactly that:
Research well so you know that the business you are entering has a good potential.
Partner with someone who can invest money in your business.
Seek funding from like-minded individuals by sharing your product idea with them.
Use apps like Dukaan to set up your online store and market it without paying through your nose.