Looking to start a retail business, but haven't hit upon the big idea yet? Here are 15 best retail business ideas in India.
India is one of the fastest-growing retail markets in the world with an economic value of a whopping $600 billion. Decades ago, the majority of the retailing industry of India consisted of owner-manned shops. Things have changed significantly till then. eCommerce has transformed the way India trades and shops. It has enthralled a whole generation of budding entrepreneurs.
Who is a Retailer?
A retailer is an entity that purchases goods from manufacturers and distributors and sells them directly to the consumers in a bid to make a profit through mark-up.
Retail Business Ideas in India
There are umpteen options you can choose from. If you have the zeal, if you do your research well and if you hop onto a great platform, you can successfully retail in pretty much anything.
If you are looking for ideas, here's a list of the top 15 retail business ideas in India.
1. Grocery store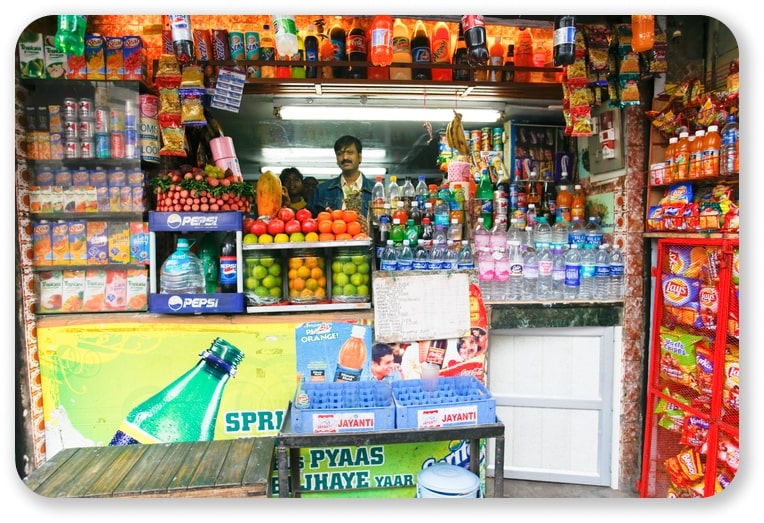 A sizable chunk of the retail landscape of the country consists of Kirana (Grocery) stores. The pandemic affected all markets and drastically reduced their value. The grocery business stood tall.
eCommerce changed the way consumers buy groceries helping not just the businesses stay afloat but also giving more convenience to the consumers. The new click–and–buy culture is proving to be a boon for grocery businesses. It's a good and safe business idea we say.
2. Stationery & books
Stationery is something that is used by people across all age groups in schools, offices, organisations and practically just about everywhere. The buyers however are evolving and premium products are being developed to cater to them.
Unique pigments, textures and designs are the order of the day as young customers seek to express their personality through the stationery they use. If you can offer something that's either unique or efficient, you have a good chance of succeeding in this business.
3. Cosmetics
According to a report by Avendus, the global beauty and personal care market is expected to touch $725 billion by 2025. When the pandemic impacted brands and spending, the beauty players revamped their marketing strategies and product innovations.
Result – There is increased attention to personal grooming spurring a huge growth of the beauty market. If you are looking to enter the beauty industry, it is a good time to do that.
4. Organic foods
The Covid-19 pandemic has had more people than ever prefer organic food over conventionally grown food because of the health benefits. People are ready to shell out a few extra bucks on organic foods given that they realize their long-term health benefits.
This paradigm shift in consumption pattern has spiked the sale of organic foods and it's a great time to enter this industry if you are looking to start a retail business.
5. Pharmacy
The Indian consumer's priority for healthcare is shooting through the roof. We are in the middle of a global pandemic and that has caused a mammoth spurt in the medicine market value. It is no surprise then that getting into the pharmacy business may be a great option.
If you can provide value-added services to your customers like home delivery, prescription records, or reminder services it could be a cherry on the cake if you are considering this idea.
6. IT Hardware
The world is going digital and the demand for computers has skyrocketed. Computer parts and peripherals, therefore, are selling like hotcakes. Memory chips, hard disks, external storage devices, monitors, cables, input devices and scores of accessories are in huge demand and so, running a retail business in the same could be a good bet.
7. Flowers
They aren't just limited to weddings and special occasions anymore. Corporate meetings, home decor, dining places and you name it, flowers have become integral to a lot of events and places.
Floral arrangements are a great option for a retail business. Tie-ups with hotels and event planners can be hugely beneficial if you act upon this business idea.
8. T-shirts
This multi-purpose, all-occasion garment has lasted the test of time. It is one piece of clothing that never goes out of style. Comfort and affordability have been the two driving factors behind the t-shirts unfailing demand. The last decade however has seen a huge spike in the demand for printed T-shirts.
"What you wear says a lot about you" they say. So, T-shirts that have quotes, witty liners, and animations printed are being snapped up. You might face stiff competition in this business, but if you get your marketing right, this business idea can take you places.
9. Kids store
The ever-rising media exposure, peer pressure and fashion consciousness of children have led to a big boom in the Kids apparel market. Also, eCommerce has given parents both convenience and safety.
"We love dragging the kids along for shopping" said no parent ever. If you can create a one-stop-shop for all kids' needs, it could be a good bet.
10. Customised gifts
The rising income levels and aspirations of people are causing a huge shift in the gifting business in India in the last decade. Modern manufacturing processes and growing digitalization has enabled businesses to produce and customise products.
Couple that with the growing willingness and ability of the consumers to pay for unconventional gifts and you have a winning business idea there.
11. Sports gear
Credit the growing awareness about health and fitness, or the changing lifestyle preferences of people, the sportswear industry of the country stays largely benefitted.
The inflated demand for sportswear and sports accessories refuses to die down anytime soon. A sports store, therefore, is a good business idea.
12. Snacks store
The Corona pandemic has seen many lifestyle changes in people. As containment measures forced people to spend more time at home, munching on ready-to-eat snacks gave temporary comfort.
It also helped cooking-impaired people sail through long work hours. With more people opting for at-home entertainment options too, the snacks market is in a merry dance. Is this a good business idea? Hell yes!
13. Mobile accessories
The mobile accessories market in India is expected to reach INR 252.8 Billion by 2023. A sizable growth in the demand and supply of smartphones and tablets has induced a growth spurt in the mobile accessories business. That comes as a no-surprise.
From cables, chargers to pods and earphones to fancy covers, pop sockets, manufacturers are leaving no stone unturned in continuous innovation to keep the demand up high. Starting a mobile accessories business could hence be a good idea.
14. Kitchenware
The kitchenware market in India is not just catering to the functional needs of the consumers, but that of style too. A growing interest in cooking at home, and a burgeoning desire to stylise the kitchen suiting individual tastes, has led to a huge spur in the demand of kitchenware that is both useful and aesthetic. A retail business in this could be your next business idea.
15. Sustainable products
The minimalism trend is catching up in India. People are waking up to the ill effects of the horrendously huge amount of plastic waste the world generates every day. In a bid to live a simpler and eco-friendly life, an increasing number of people are switching to sustainable products in their day-to-day life.
The market for cloth bags, wooden toothbrushes, glass straws, steel cups and the likes is growing and it is a good time to plunge into it. Check this list of trending products to sell.
How to set up a online retailing business in India?
It's easier now than ever to set up a retailing business in India. Here's all you need to do:
Do market research and zero in on the products you want to retail in.
Hunt down manufacturers/distributors you will source your products from and work out the logistics.
Find a space you will start selling from. It can be your home, a car, a roadside stall, a shop or better still, an online store.
Register your business, open a bank account and get your sales tax registration.
Sign up on apps like Dukaan that can help you set up your online store in minutes and for free. Consider this even if you are opening a physical store. This way you will reach a wider customer base. Sign up on apps like Dukaan that can help you set up your online store in minutes and for free. Consider this even if you are opening a physical store. This way you will reach a wider customer base.
In just four easy steps, you'll be able to start your online retail business.
Step 1 – Sign up for Dukaan – Web Version | Android App | iOS App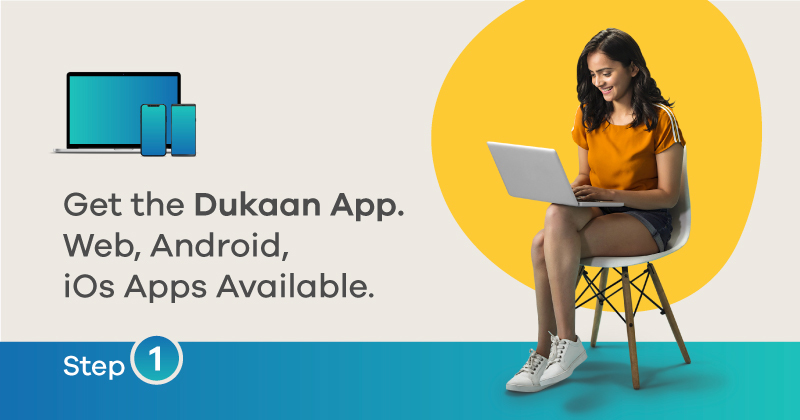 Just give your mobile number, verify OTP and you're in.
Step 2 – Choose your store name and category.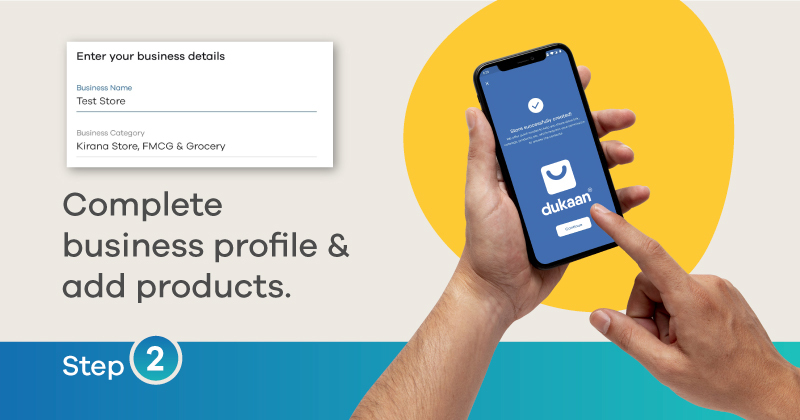 Step 3 – Upload your products.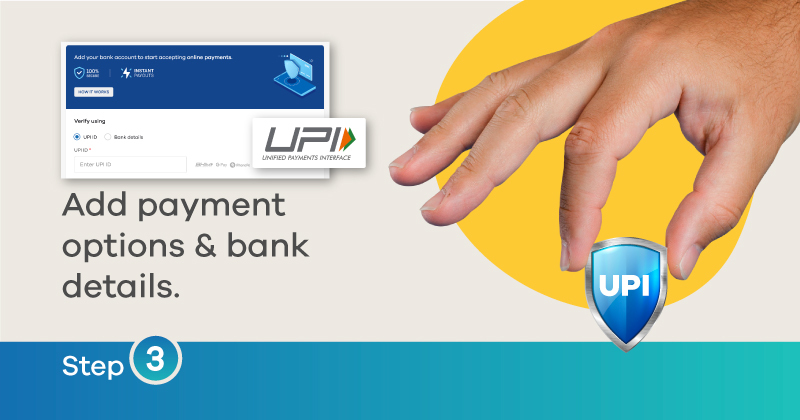 Step 4 – Promote your Dukaan store.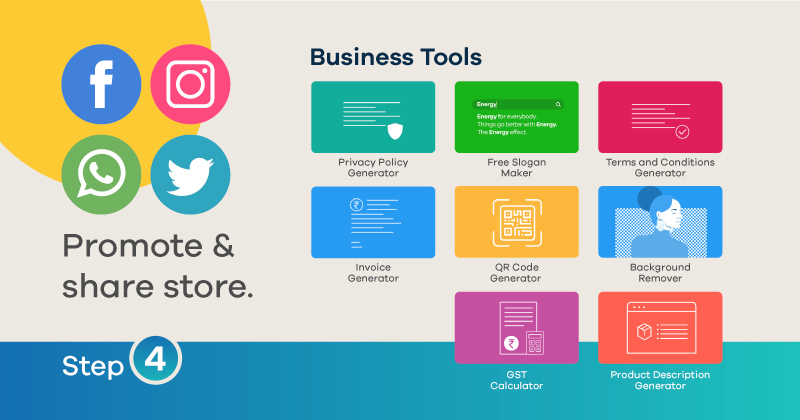 Simple! Isn't it?
Summary
The growth of the retail sector in India can be attributed to a host of factors including globalization, rising spending capacity, increased demand for goods and services, and government initiatives. However, the ease of starting and running a retail business in India deserves rightful credit too.
Just hop on to a good eCommerce platform. Try Dukaan.
Dukaan is a DIY platform that allows you to set up your eCommerce store in a jiffy without any programming skills. You can be dealing in any product or service, going digital will take you less than a minute. What's more, you don't have to shell out money through your nose to do that.
With a great platform and the right marketing, your business can flourish without you having to spend hours and hours of your time processing orders. Sounds like a dream? Wake up and get going. The world is waiting for you!