Do you live in Indore and feel that your prospects are limited as your city isn't on par with big metros like Bombay, Delhi, or Bangalore? Don't feel despondent – there is much you can do! Here are some low-cost, high-return business ideas in Indore to get started!
Indore is one of the most promising Indian cities in terms of economic growth. According to IBEF report, the GSDP of Madhya Pradesh has grown exponentially and is expected to increase even more in the future.
Indore is an educational hub and the proud owner of India's elite business and technical schools, the Indian Institute of Management (IIM) and the Indian Institute of Technology (IIT).
The city also has a well-developed transport system like the Indore Bus Rapid Transit System (BRTS) and the Super Corridor.
All the above features make Indore a city that offers myriad business opportunities for progressive entrepreneurs. It favors the development of businesses in education, food and beverages, transportation, health and fitness, and many more.
New Business Ideas in Indore
1. Snacks and Meals Center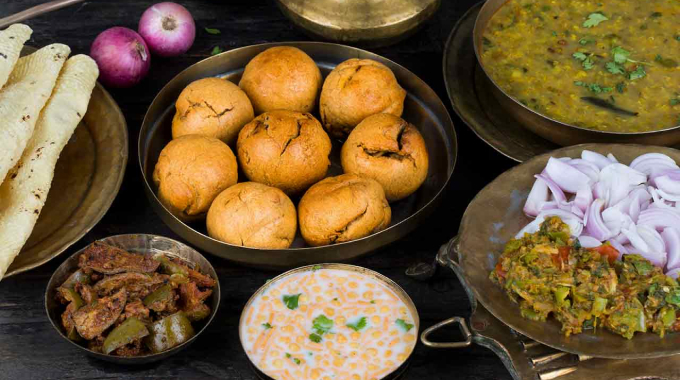 Food is something that is always in demand. With the growing number of startups in Indore and the national and local educational institutions, you can do well with a food business.
Having a local outdoor eatery is not enough. You need to tie up with food aggregators and have an online presence. Getting your eatery set up by an online store like Dukaan can give you an edge over your competitors.
Watch this video for a detailed guide.
2. Motor Rewinding Workshop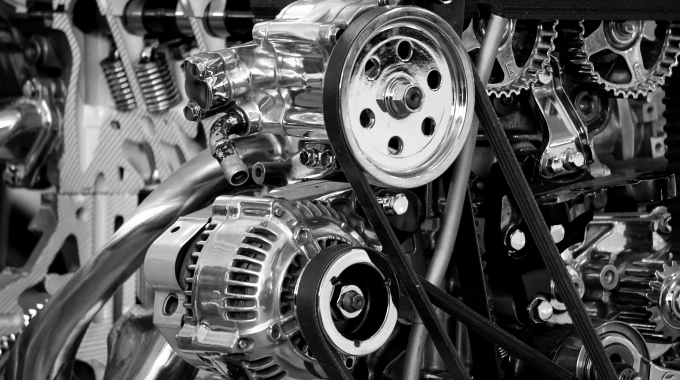 If you are technically inclined, you can start an electric motor rewinding workshop with a few hand tools and some basic machinery. You can hire a motor rewinding expert if you don't have adequate experience.
With Dukaan as your online store, you can make your services easily available to customers. They can book your services online, and you can earn some extra money from home visits.
3. Beauty Parlor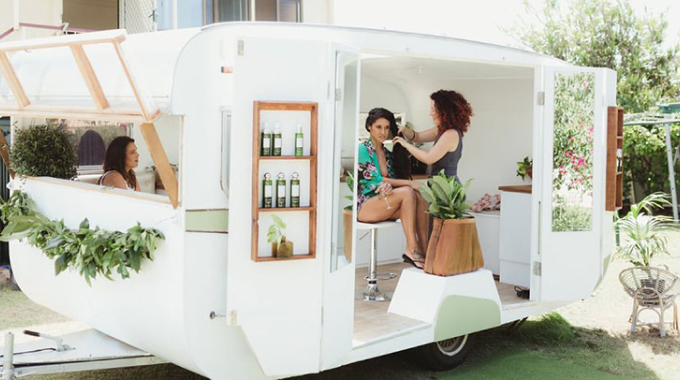 Indore is a great city for a beauty parlor to thrive. However, you need to be noticed to get bookings. If you use an online store app, you can advertise your services.
4. Car and Two-Wheeler Washing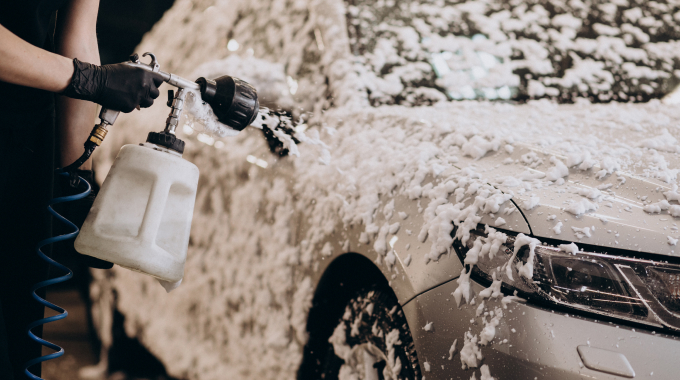 Car and two-wheeler washing is a low-investment, high-profit business. Armed with just a powerful pressure washer, a regular water supply, and detergent, you can set up this business.
Register your services online with the local yellow pages and have an online app to get you bookings and handle your payments. You can even arrange discounts for repeat customers through an online store app.
5. Stationery Shop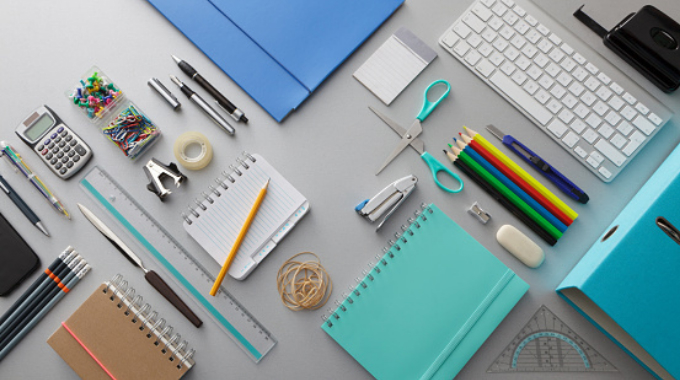 Stationery is probably the next-fastest selling item after food. Especially in a city like Indore, with a high population of students and corporate employees, stationery sells well.
You don't need a lot of space for setting up a stationery store – just a 10-foot by 10-foot room in a commercial area should be enough. The further you are from the main road, the cheaper the rent will be.
6. Woodworking Store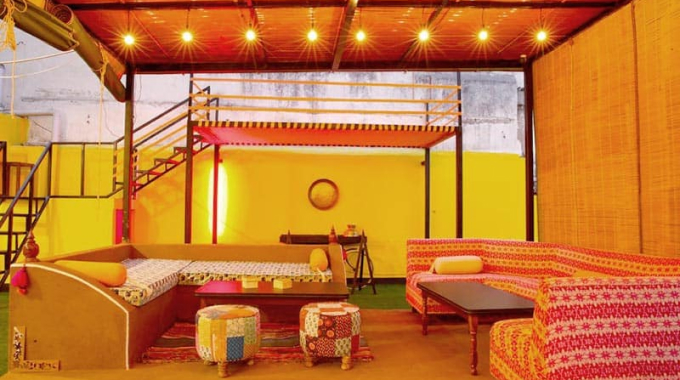 Indore has a thriving woodworking industry. You can join the ranks of respected woodworkers by starting your woodworking store. You can take orders for customized furniture or sell beautiful hand-made wooden ornaments and artifacts. But, don't stop with your brick-and-mortar store.
Start an online woodworking store that features your best creations in wood. Add some images of your best work that potential customers will look forward to owning.
7. Data Processing Center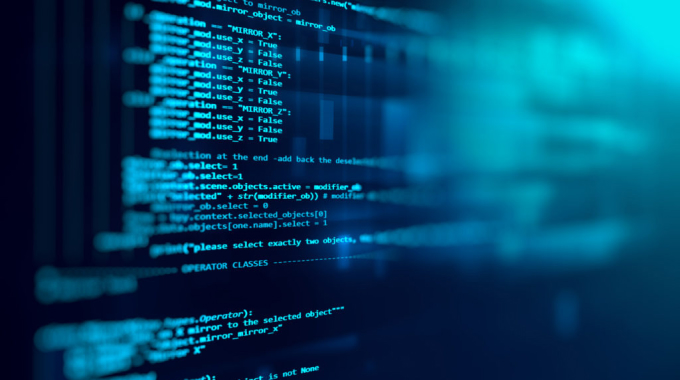 With the recent boom in the real estate market in Indore, there is great scope for data processing. Legal documents need to be created for the sale of properties. Government stamp paper must be made into official documents for sale deeds and so on.
Students for the IIMs and IITs will also have requirements, especially when processing term papers and thesis writeups. Rent a space at a prominent location with a few desktop computers, printers, and a photocopier or two, and you're in business!
Profitable Business Ideas in Indore
8. Online Coaching Classes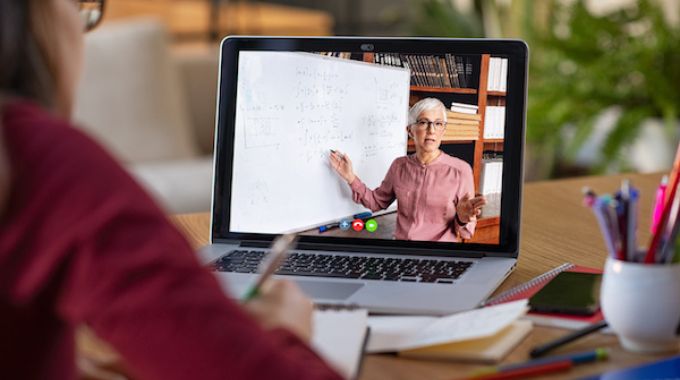 With the COVID-19 pandemic, online coaching classes shot into prominence. Even as the pandemic eases off in many areas, there is still a demand for online coaching classes.
If you want a wider reach with a seamless payment system, you can use an online app to systematically get students and receive fees. The beauty of online coaching classes is that the instructors and students don't need to be in physical proximity to each other.
9. Embroidery and Tailoring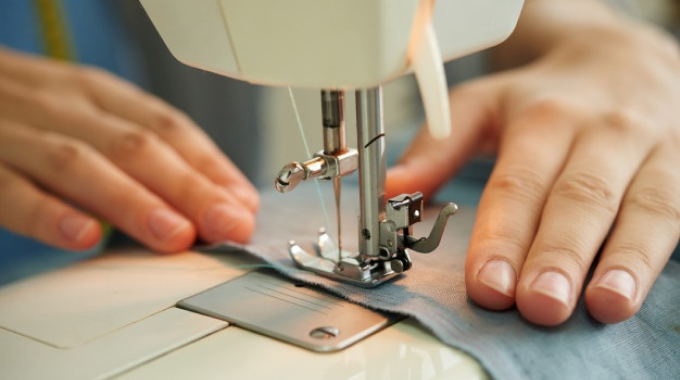 Although you can also have an embroidery and tailoring center outside, you can establish one quite nicely at home. You need a few sewing machines and one or two embroidery machines.
Nowadays, you can get some great computerized embroidery machines on the market.
You can create a few beautiful embroidery samples and take photographs of them. If you register with an online store, you can post these pictures to showcase your products and give customers a good idea of what you have to offer and how much they cost.
10. Web Developer Services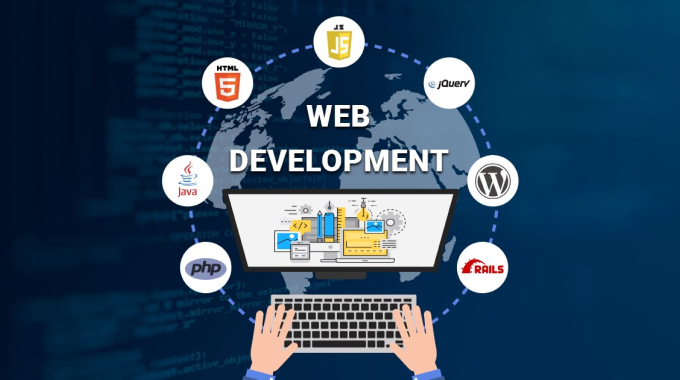 Web development is a lucrative field today. If you have the requisite technical skills to work in this area, you can offer your services to individuals or companies.
If you aren't qualified, you can hire others to work for you. But you would do well to attend courses in web design and coding, to become self-sufficient.
11. Bakery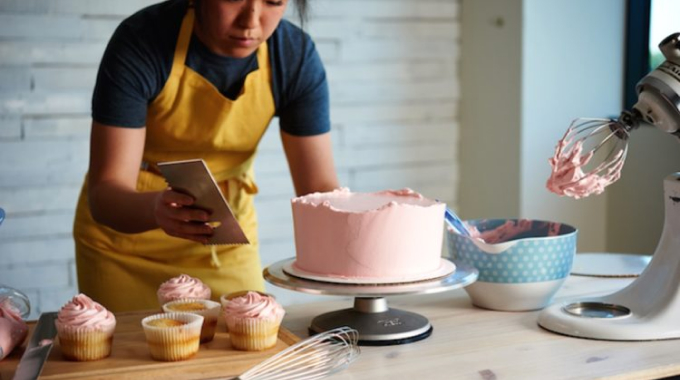 A significant product of the COVID-19 pandemic is the proliferation of home-baked product entrepreneurs. With the gradual decline of the pandemic, these enterprises continue to thrive. If you have a flair for baking, you can also join the ranks!
All you need is a moderately-sized oven, a few baking utensils, and an electric whisk.
To get recognized and sell your stuff, create an online store. You can post your beautiful pictures on the app along with the prices.
Potential customers only have to click on the images, add them to their cart and make a payment through a safe and secure payment gateway.
12. Videographer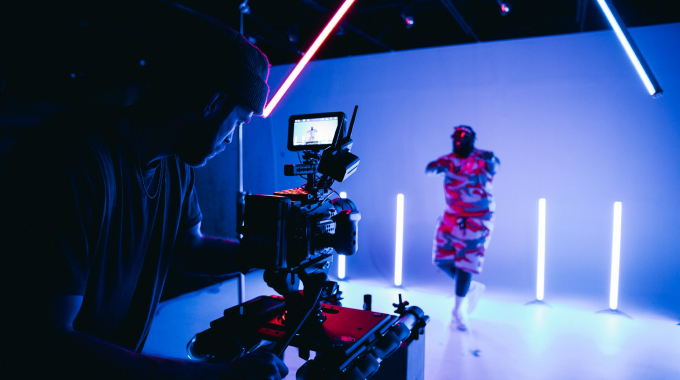 The services of a videographer are always in demand in a city like Indore. If you have some basic video shooting skills and equipment, you can start a videography service.
You might have to spend a bit of money on the equipment because it can be quite expensive. But the advantage is that you don't need a fixed location, except perhaps a room to store your equipment and a place to do your editing and administrative work.
If you want to keep things streamlined, you can set up an online store where customers can find you and offer you bookings.
13. Handicrafts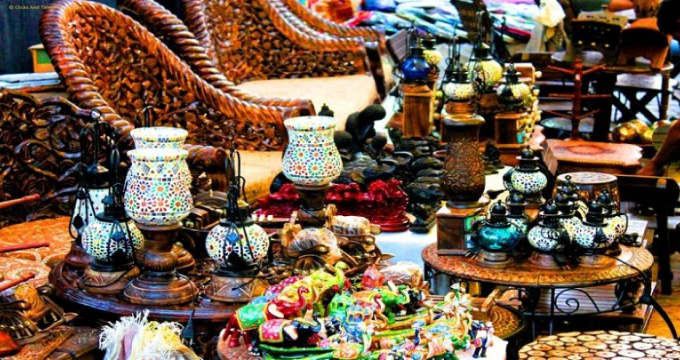 India is rich in handicrafts, but it is a dying art.
Revive this great cultural treasure by selling handicrafts in your online store. Tie up with some local artists. You can even travel a bit to source products from various parts of India.
Once you accumulate a reasonable stock of handicrafts, take pictures of them and post them on social media platforms like Instagram and Facebook.
You can reach more customers and sell your products through an online store. Customers will be tempted to click on the images of your beautiful handicrafts and add them to their cart.
14. Home-cooked Meals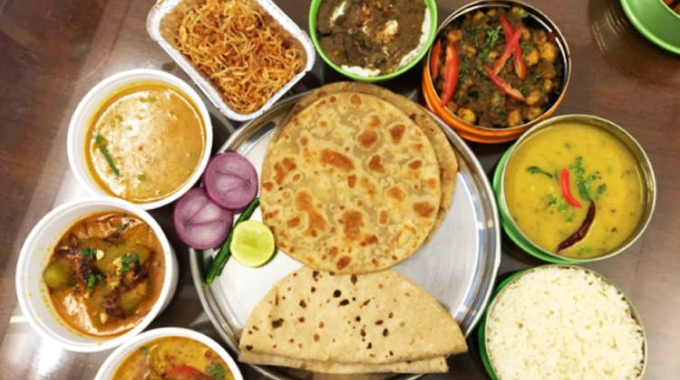 Cooking is a big challenge, especially with today's demanding jobs. Although there are many restaurants out there, most of them lack the home-cooked touch.
You can easily set up a business for supplying home-cooked meals to busy employees and families who don't have the time or inclination to cook food at home. Curate a few good recipes, and categorize them according to various regions and countries like Punjabi, South Indian, Thai, Chinese, Italian, etc.
Now, you can register with an online store to give your customers a deliciously interactive experience, ordering food of their choice. Additionally, a safe and secure payment gateway enables them to pay for their food, and all you have to do is get your tasty food to them on time!
15. Event Manager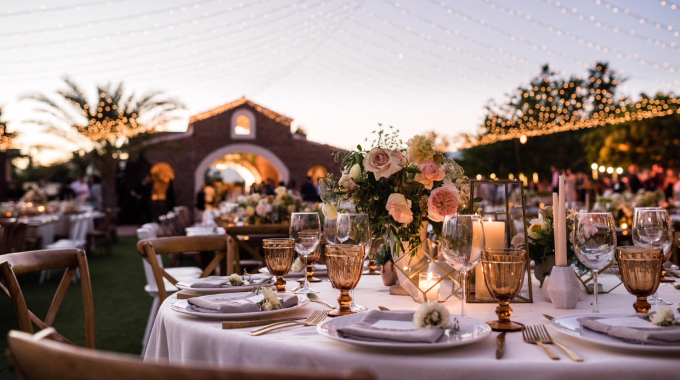 Event management is a specialized field that requires a high degree of organization, discipline, and hard work. If you have these qualities, you are cut out to be an event manager.
You can start your event management company on a shoestring budget and build it up from there. A good modus operandi is to use the advance payments from your clients to hire the equipment and props required for organizing an event.
Organize weddings, parties, product launches, and company meetings in Indore, and make a name for yourself. You can create an online presence by launching your website and getting help from an online app that can help you set up an online store to get bookings and receive payments from your customers.
16. Daycare Center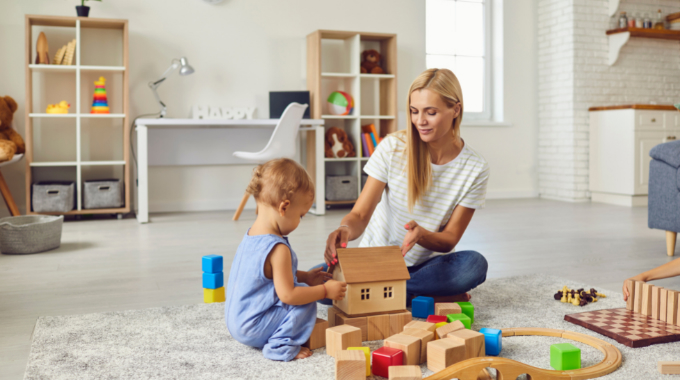 If you love kids and have a huge amount of patience, running a daycare center is a great business choice for you. You don't have to go anywhere, your customers will come to you.
You need a house or flat with a large hall to convert into a daycare center. You will need to invest in a few toys, mattresses, and furniture for the little ones. You can put out flyers in the local newspapers or advertise on social media.
17. Cleaning Service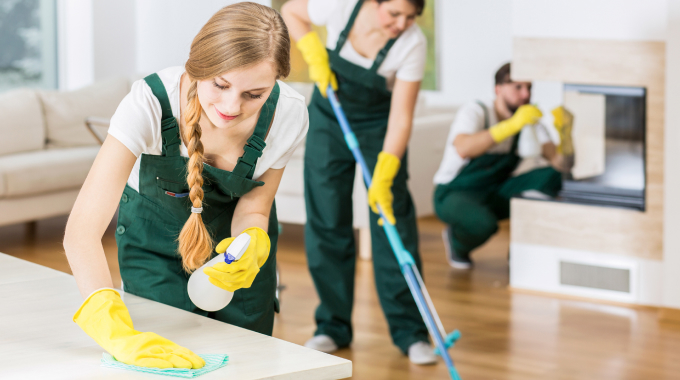 Setting up a cleaning service is the easiest thing to do because all you need is manpower and some cleaning equipment and consumables. Set up your online store to get an online presence for your services.
Now, all you need to do is get orders and execute them. You will find enough people willing to work for you in Indore. You can add the number of staff to your cleaning service as you grow and add different cleaning categories to your repertoire.
18. Online Cookery Classes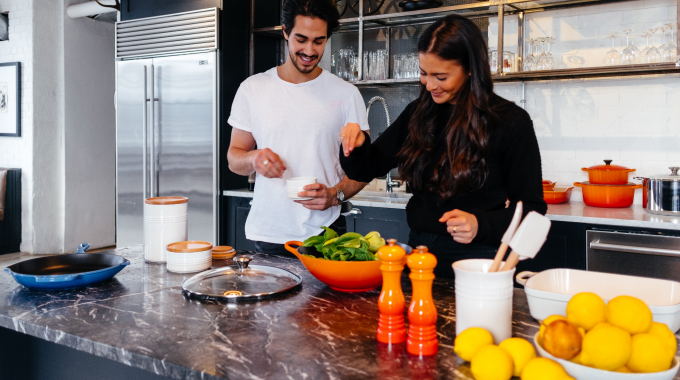 If you have a flair for cooking, you can share your knowledge with others and get paid. You can advertise on social media and register with an online store to further boost your services.
You don't need to add much to this type of business because you can convert your kitchen and what's in it into your online cookery classes. Use your smartphone with a selfie stick, or invest in a camera and a few lights.
19. Packers and Movers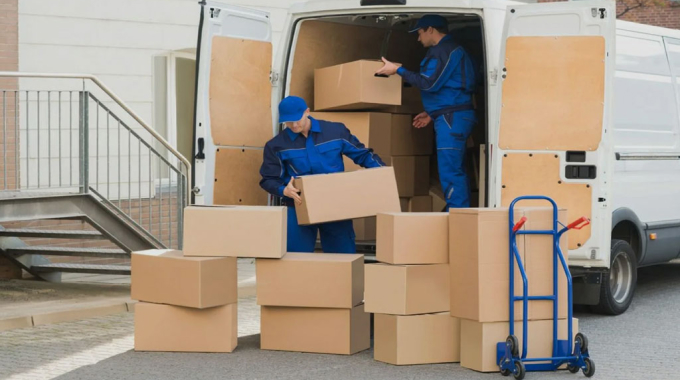 The packing and moving business will always be in demand. You can launch into this market with a vehicle that you own or rent. To get customers, make flyers and pass them around town. You can even put an ad in some of the local newspapers.
You don't have to invest a lot of money in this business – you just need some packing material and a vehicle, with a few assistants to do the grunt work.
Give your services better exposure by advertising them through an online app. You can get bookings and receive payments from your satisfied customers through your app.
How Dukaan can help you?
Now, you have a business to run or at least a good business idea from the list provided here. You also can get help from an online store like Dukaan.
Dukaan provides you the space where you can add an engaging product description and marketing and promotion features through third-party plugins. For example, you can add SEO, banners, free business card templates, WhatsApp stories, and add marketing messages on social media platforms from the app.
Whether you set up a work-from-home business or a brick-and-mortar store, have a tie-up with an online store app. It eliminates the hassle of constantly having to search for customers and chase payments.
You can run a virtual shop through the app, get orders, sell your products or services.
Once you decide on a business, Dukaan will help you in getting started and make your business journey more fun and easier to handle.
So what are you waiting for? Open up your online store with Dukaan today!
Do check out other business ideas in different cities: