Interested in kickstarting a business venture in Coimbatore? Unsure about where to begin? Here are 14 business ideas in Coimbatore to help you start today.
Coimbatore, the second-largest city of Tamil Nadu, has always been a center of business and commerce for decades.
Since times immemorial, the city is the hub of the textile industry in India. But it is also one of the foremost exporters of poultry, auto components, wet grinders, and jewelry. Coimbatore offers immense business opportunities for next-gen entrepreneurs.
According to AIMResearch report there has been a 500% growth in start-ups in cities, the list including Coimbatore.
If you are based in Coimbatore and dream of making it big as an entrepreneur, here are some of the best business ideas in Coimbatore that might suit your sensibility and requirements.
Profitable Business Ideas in Coimbatore
Gone are the days when you had to switch cities to pursue your entrepreneurial dreams. Advanced technology coupled with robust growth gives immense opportunities for new businesses to grow and thrive.
Here are a few business ideas for anyone who wants to start up from home with small investments:
1. Online Digital Marketing Solutions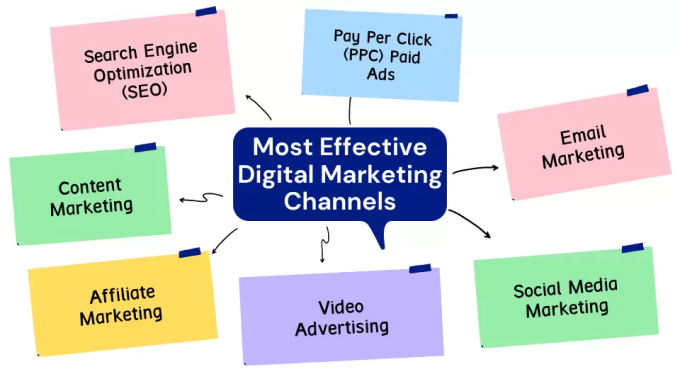 With the entire business community going digital, the requirement of good online digital marketing solutions is a no-brainer. Now, digital marketing is an umbrella subject that covers everything from content marketing and social media marketing to email marketing.
The trick here is not to be the jack of all trades but a master in just one and ace it. For example, you could choose to be an email marketer and master writing a creative newsletter, and capitalize on the same.
If you love everything social media and know the art of converting leads into customers, being a social media marketer may suit you. There are numerous good courses available on the internet (both paid and free), which might help you establish yourself as an online digital marketer.
2. Cloud Kitchen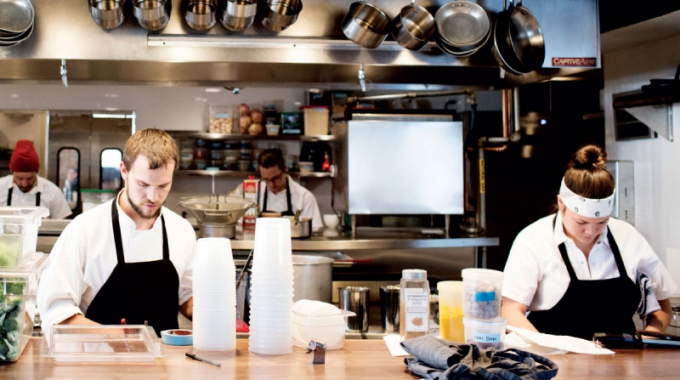 The post-pandemic world has opened up new opportunities for cloud kitchens based out of homes. With home parties now becoming a thing, cloud kitchens are mostly the preferred choice when it comes to food.
Unlike restaurant-made food, cloud kitchens offer customizations and mostly have food made in small batches with farm-fresh ingredients, which makes it easier on the stomach and the pocket.
Furthermore, with Coimbatore slowly opening up post-pandemic, many office-goers – especially bachelors or people who had earlier depended on local restaurants and canteens for food – will prefer healthy and nutritious home-cooked food instead of bulk-made food at canteens and local restaurants.
A cloud kitchen fits into the bill easily. And the fact that you get the orders in advance will make it easier for you to calculate and cook based on how many orders you can handle on a per-day basis.
You can set up an online store with Dukaan
Watch this video for a detailed guide.
3. Online Fashion Business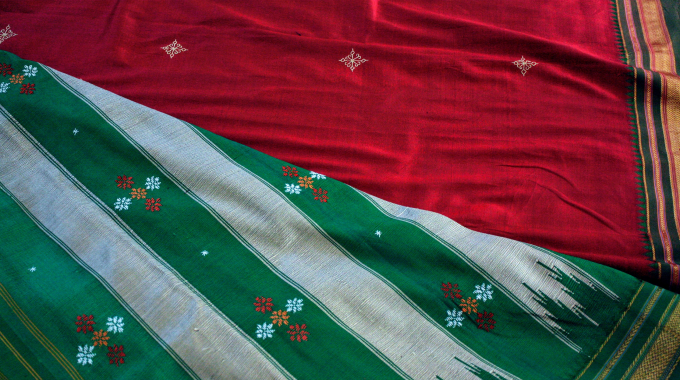 If you are from Coimbatore, you must know how renowned your city is for textiles, especially pure cotton and organic cotton textiles. From great quality organic cotton t-shirts to beautiful "Korvai Kora Cotton" sarees (for which Coimbatore has the GI tag), there is no shortage of opportunities if you are looking forward to having an online fashion boutique.
From curating sarees and other textiles to selling organic cotton basics (like tees, tanks, etc.) to designing your own fashion line, Coimbatore's robust network of textile manufacturing and creating units might come in handy if you want to set up a home-based online fashion business.
Once you see your business thrive, you can always take it up notches above and open your own store.
4. Day Care Facility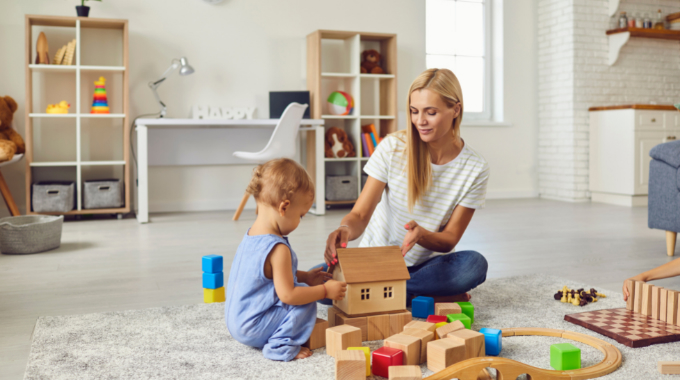 Given that Coimbatore is slowly becoming a new playground for the IT industry and people from all parts of the country are slowly settling in the city, having a daycare facility for the children of working parents is a no-brainer.
Furthermore, with the general shift of families from joint to nuclear, the requirement of having homely and safe daycare facilities for toddlers and children is rising sharply.
If you love children and take pride in being able to manage them, opening a daycare facility might be a good option. If you have ample space at home, you could start a daycare facility right at your home.
A Montessori training or early childcare training might be an added advantage in case you're up for this business.
5. Travel Consultancy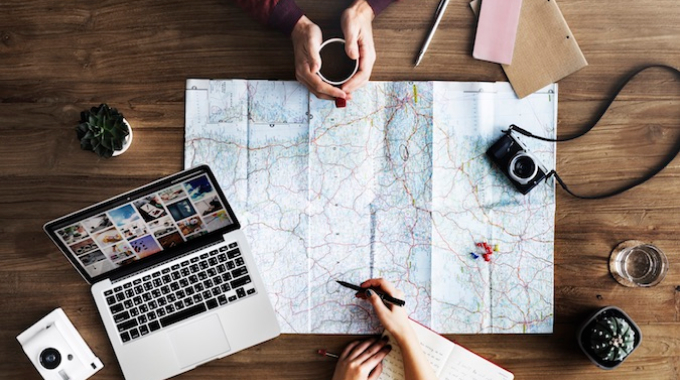 Coimbatore is the gateway to the Nilgiri Hills. Coimbatore is the nearest city (airport and railhead) to some of the fantastic hill stations of the peninsular region, including Ooty, Coonoor, Kodaikanal, Pollachi, and Valparai, among others. Even certain mesmerizing destinations of Kerala, like Palakkad, are located near Coimbatore.
Now, this provides immense opportunities for travel consultancies, especially those that are more into providing curated travel experiences in the Nilgiris customized to the clients' tastes and preferences.
Post-pandemic, many travelers are keen on having these rich and quiet experiences rather than engaging in normal touristy activities. If you are interested in travel, you could start this business right from your home with your laptop as your partner.
Having a deep passion for travel and tourism is an added advantage.
6. Fine Art Classes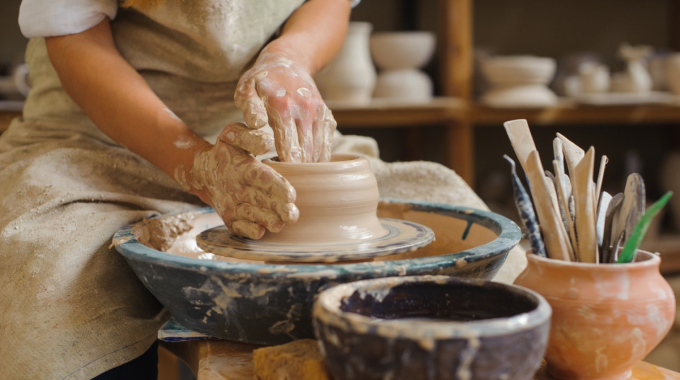 No matter which city you are based in, there will always be kids interested to learn fine arts. And now, the post-pandemic world demands teachers who can offer more personalized fine art lessons to the kids rather than teaching them in huge batches.
If you have proven talent in fine arts, like painting, sculpting, and vivid methods of printing such as linocut, you could start giving lessons to kids and adults. Many adults wish to learn fine arts but shy away from the same due to batch timings and a lack of personalized elements.
A deeper study into this might help you chalk out an easy solution – like offering online classes or offering adult-only batches – and offer fine art lessons to working adults. This profession hardly has any capital requirement in the initial stages and is a good business idea in Coimbatore.
Small Scale Business Ideas In Coimbatore
7. Fabric Dealership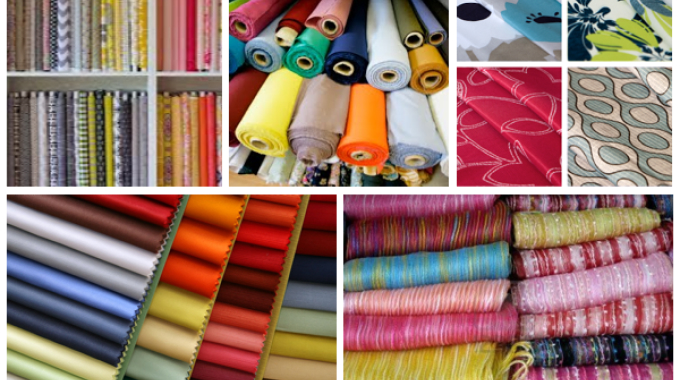 Coimbatore and Tiruppur (roughly 56km from Coimbatore) are India's two major hubs of textiles. Since the southern part of the country is known for cotton plantations and is a major exporter of organic cotton, you could start a business in a fabric dealership.
In fact, with numerous small-scale designing houses coming up, the demand for natural fabrics like cotton is at an all-time high. Your dealership venture could make an association with good manufacturing units and become a bridge between them and the designing houses.
It will primarily be a B2B venture, where you can start with small capital and make it really big eventually.
8. Starting A Placement Consultancy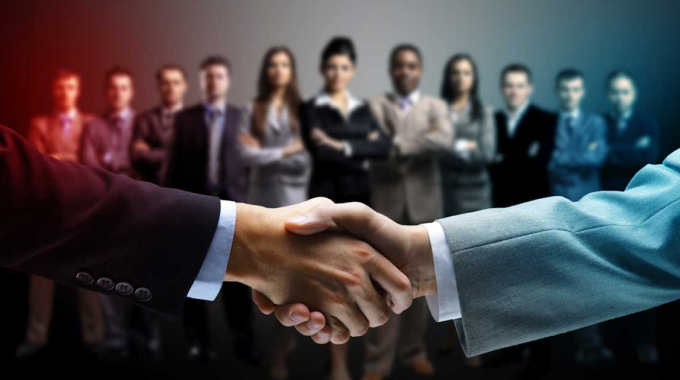 With Coimbatore slowly opening up its IT sector and new businesses blooming, it is always a good idea to start a placement consultancy.
Once again, you could deviate from the normal placement agencies and start one, which is a combination of a placement agency and a soft-skill development center. This will furnish you with the possibility of catering to the younger generation and making a distinct mark in the industry without having to shell out huge capital.
Of course, proper soft skill trainers, a marketing expert, and a solid HR team are required to float this business.
9. Start A Plant Nursery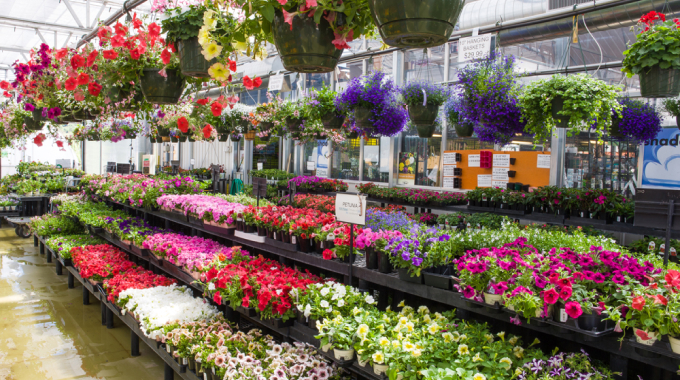 Who doesn't love plants? If you are someone who adores plants and knows her way about various species of plants, starting a plant nursery might be perfect for you. The post-pandemic world is seeing a boom in home gardeners, as a result of which the plant nurseries are making it bigger than ever before.
Apart from keeping the normal floral plants and indoor plants, you could also deal with succulents, bonsai, and even vegetable-bearing plants. And if you want to provide something extra that most plant nurseries don't have provision for, you could start taking weekend gardening classes.
This is one of the most innovative business ideas in Coimbatore that we are pretty sure will capitalize on in the near future.
10. Fitness Training Centers For Women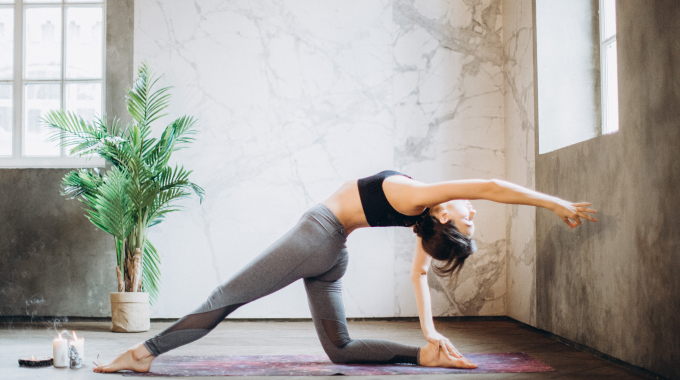 A fitness training center exclusively for women is always a great idea. Whether it's a big city or a small city, an exclusive space for women to feel comfortable while exercising or learning various martial arts is always welcome.
If you have sufficient capital to invest and are equally interested in sports, martial arts, or gym, you could think about this business idea. From Zumba and HIIT sessions to kickboxing, pilates, and yoga – your fitness training center might have everything that a woman often wants to do but shies away from for fear of being judged or bullied.
11. Kalari Classes For Adults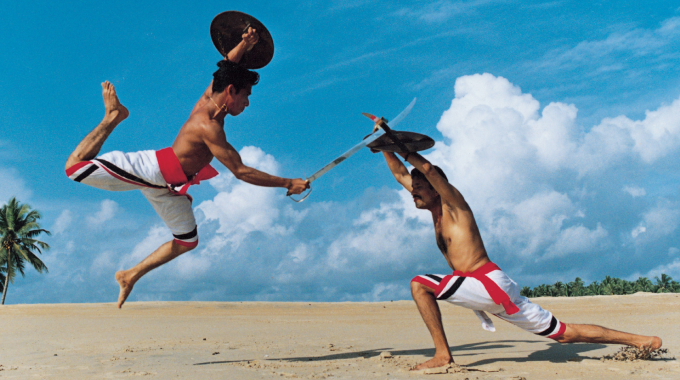 If you're from Coimbatore, you must already know about the traditional martial arts called kalarippayattu. In fact, many organizations are imparting Kalari classes to kids.
However, numerous adults wish to learn this ancient martial art form but cannot, mainly because of the timing issue and the psychological block of competing with children.
If you are interested in Kalari or have the capacity to hire good Kalari masters, you could open a Kalari institution dedicated to training adults. You could provide early morning or late evening classes or women-only/men-only classes so that the lessons look personalized to the requirements of adults.
12. Transport Agency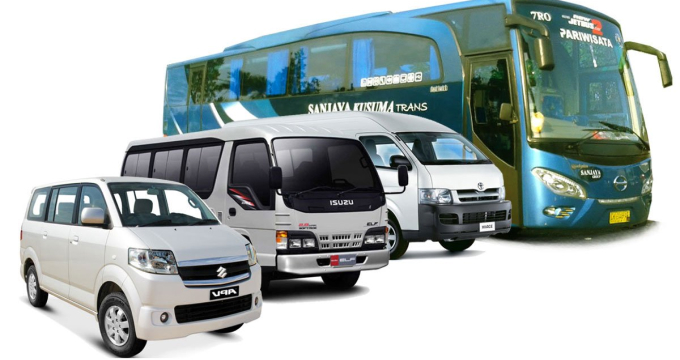 One of the best business ideas in Coimbatore is to open a transport agency. As enumerated earlier, Coimbatore experiences a good footfall of tourists as it is the gateway to numerous tourist destinations in the southern part of the country. Hence, this business idea can come across as one of the most profitable ones.
Now, since this profession requires quite a capital investment, you could start by getting a couple of second-hand cars and efficient drivers.
Alternately, if you are into technology, you could make an app or a website where you let various good yet struggling car rentals meet their prospective clients. This does not require much capital but good software/IT engineers and immense passion.
13. Starting A Direct-to-Customers Silk Retail Store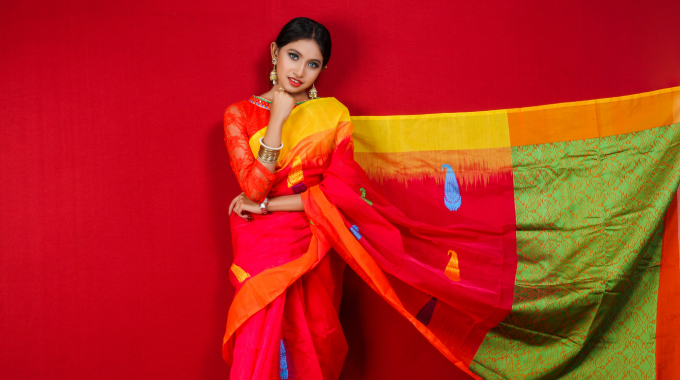 No matter how much we tend to be attracted to fast fashion when it comes to sarees, the fluid and versatile garments are here to stay. Now, if you are from Coimbatore, you must know that your city, alongside a few other villages and towns, produces great quality silk sarees – both handloom and power loom.
You could capitalize on this and create an online store, where you eliminate the lengthy distribution channel by becoming a bridge between the weavers and the sellers. You could work with the various handloom co-operative societies and work on a business model that becomes profitable to the weavers and the customers.
Fairtrade is still a dream when it comes to textiles, especially sarees. This industry has immense possibilities only if you invest a little capital and a lot of effort.
14. Organic T-shirt Export Business
At a time when climate change is stark and visible to all, the demand for eco-friendly yet functional clothing is at an all-time high. If you wish to start a business in Coimbatore, it is undoubtedly a great idea to start an organic t-shirt export business.
India is one of the leading producers of ready-made garments worldwide, and when it comes to procuring raw materials, Coimbatore is one of the best places. So, you could start a small manufacturing unit that supports fair trade and export organic t-shirts to the numerous small and sustainable design houses and e-stores worldwide.
Once you have the right clients, your business will soar higher.
How Can Dukaan Help You?
Coimbatore is one of the most important cities in the southern part of the country. As you have read, there is no dearth of opportunities to set up new and thriving businesses.
However, hiring a brick-and-mortar store is often not possible with small businesses. In such cases, an online platform where you can showcase your products or services is required, and this is where Dukaan comes in to save the day.
Dukaan offers you online space and an exciting interface to exhibit your products and meet new clients. And the best part is that the pricing is much lesser than even your yearly Netflix subscription. Isn't it a win-win situation? So, if you are on the verge of setting up your business in Coimbatore, give Dukaan a shot!
Dukaan can help you set up your online storefront at an unimaginably low cost.
So what are you waiting for? Open up your online store with Dukaan today!
Do check out other business ideas in different cities: